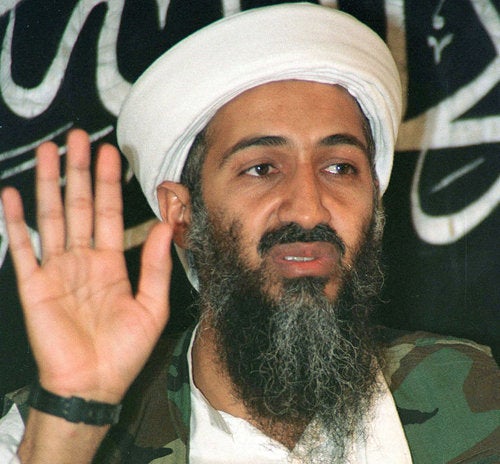 Two days in a row this week car bombs rocked towns near the capital of Algeria, killing 60 members of the security forces, police recruits, and Canadian workers. The North African wing of the al-Qaeda terror network, known until last year as the Salafist Group for Preaching and Combat, has claimed responsibility for the recent attacks. The group has also claimed several earlier attacks including the twin suicide bombings of United Nations offices and a court building in the Algerian capital last December.
"This is Baghdad and not Algiers," bemoaned a stunned witness on Canal Algerie, the Algerian television network. The booby trapped cars, the suicide attacks, the method and the types of explosives used are reminiscent of insurgency attacks during its peak in Iraq.
Since the Anbar Awakening and the intensified hunt for al-Qaeda members in Iraq, hundreds of Jihadis have fled the country to Yemen, Afghanistan and Pakistan. However, many returned to Algeria and Mauritania, bringing with them years of experience in combat and bomb making. Terrorism in Algeria has risen to new heights. Suicide attacks and car bombs are now the weapons of choice.
Although Algeria has improved its counter-terrorism strategy since the 1990s, Algerian authorities have been struggling to find an answer to this new breed of global jihadis, and they are running out of time, which is causing panic in France and other EU countries.
Algeria is one of the major oil and gas producing countries in Africa. Last year, Italy and Algeria agreed to construct a 900-kilometre pipeline to take Algerian gas to Sardinia, then on to the Italian mainland. France has also signed a major gas deal with Algeria to wean itself from its dependency on Russian gas, as well as an agreement on civil nuclear co-operation. These latest attacks by the al-Qaeda franchise are aimed at disrupting the gas flow into Europe and scaring foreign investors.
Meanwhile in December, French officials arrested eight men from Paris suburbs and seized computers, global positioning equipment, cell phones, weapons-making machinery and 20,000 Euros. Investigators said they believed that the men, both French-Algerians and Algerian passport holders, were members of the al- Qaeda in the Islamic Maghreb, known by its initials as AQIM. Has bin Laden chosen Algeria as his launching pad to attack Europe?
The answer is yes, and we can expect more attacks in Algeria and perhaps in Europe before the end of the year. I have been monitoring several Jihadi sites for the past several years, and recruitment calls have recently shifted from Afghanistan and Iraq to Algeria. This is no coincidence. In 2007, the number two man in Al Qaeda, Ayman al Zawahiri, urged his followers in Al Maghreb to target France, Spain and Algeria.
Calling all HuffPost superfans!
Sign up for membership to become a founding member and help shape HuffPost's next chapter