 (Adds details, background)
NOUAKCHOTT, Jan 20 (Reuters) - Veteran jihadist Mokhtar Belmokhtar has claimed responsibility in the name of al Qaeda for the mass hostage-taking in Algeria and called on France to halt air strikes in Mali, Mauritanian news website Sahara Media said on Sunday, citing a video.
"We in al Qaeda announce this blessed operation," Belmokhtar said in the video, according to Sahara Media. "We are ready to negotiate with the West and the Algerian government provided they stop their bombing of Mali's Muslims."
Sahara Media did not display the video itself on its site and it was not immediately possible to verify the information.
The website has in the past received statements from al Qaeda-linked fighters operating in the lawless Sahara. Before the Mali crisis erupted, Mauritania was one of the countries deemed most at risk from such groups and al Qaeda's north African wing AQIM is believed to have camps in its vast desert.
Algeria said it expected heavy hostage casualties after its troops on Saturday ended a siege of the heavily armed Islamists who had taken hundreds of workers hostage at a gas plant near the desert town of In Amenas.
"We had around 40 jihadists, most of them from Muslim countries and some even from the West," Belmokhtar said in the video, according to Sahara Media.
Mauritania's ANI news agency had previously reported that members of Belmokhtar's Mulathameen brigade, whose name means "The Masked Ones", had told it the attack was retaliation for French air strikes against the Islamist rebels who seized control of northern Mali last year. (Reporting by Laurent Prier; Writing by Daniel Flynn; Editing by Alison Williams)

Before You Go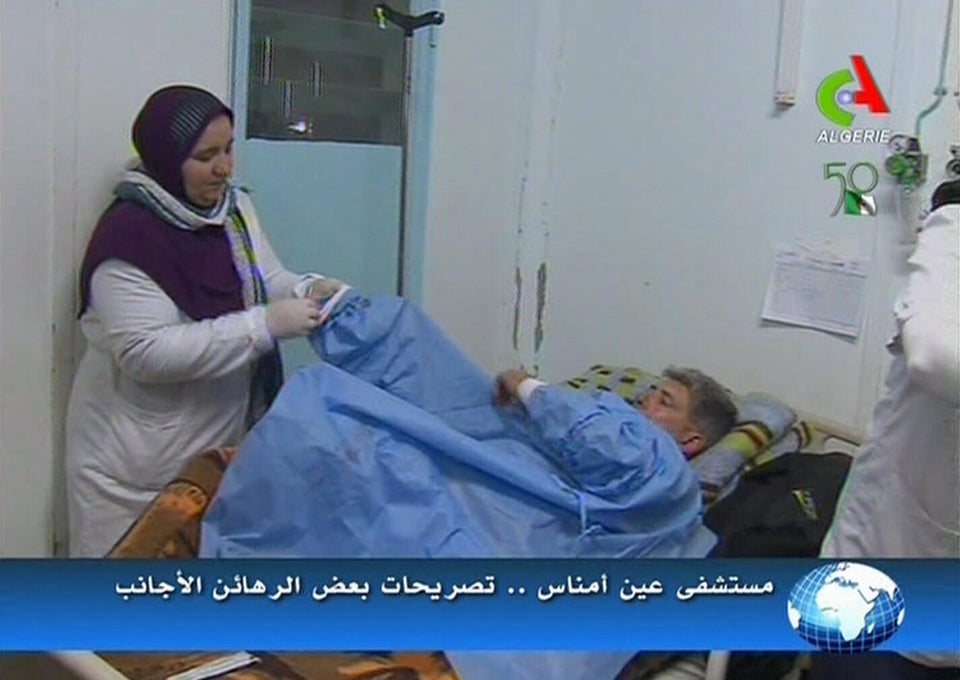 Freed Hostages In Algeria
Popular in the Community