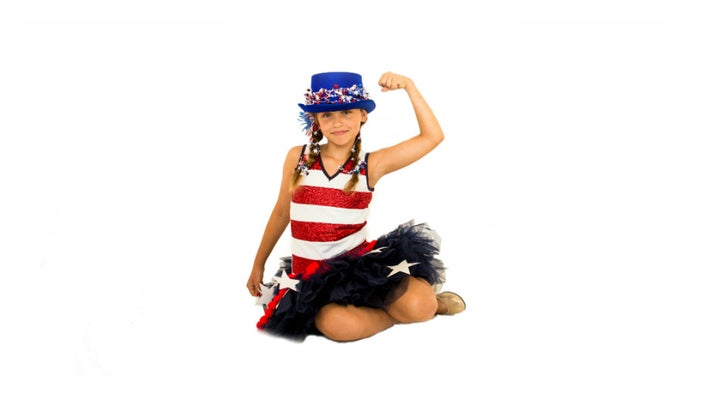 I had my own run-in with algorithm audacity just a few months ago. I was minding my own business on Facebook, working to promote Sadie McGrady Runs for President, my new children's book about a girl who explores her own run for President of the United States. Inspiring our next generation of leaders - #girlpower - #leadership - yes! I had just finished sharing a post with friends about my publishing progress when Facebook suggested that, based on my user activity, I might like a specific YouTube link.
I fell for it and clicked the link to find a black and white music video from the 1960's featuring a scantily clad woman in a French maid uniform, twirling about the stage, smiling and showcasing her long, bare legs, while a fine-suited young man belted out lyrics about Sadie the Cleaning Lady and her sad lot in life. It would appear that Sadie was full of "sorrow and dismay" because her plans to trap a successful husband went woefully wrong, sentencing her to work for a living. Bear in mind that this song was an Australian pop hit.
"Oh Sadie, the cleaning lady,
Her aching knee's not getting any younger,
Well her red detergent hands,
Have for years not held a man's,
And time would find her hard in spite of hunger.
"Scrub your floors, do your chores,
Looks as though you'll always be a cleaning lady."
Really? How did the fancy, top-secret Facebook algorithm possibly mistake this disempowering song from decades-gone-by with something that I would like?
The most obvious data links are in the name. My 2016 Sadie and the 1967 Sadie from Australian pop fame both share a first name and rhyming content in common. But Facebook algorithms are smarter than name coincidences…right?
A sophisticated algorithm could surely factor in the countless organizations and news outlets focused on women's issues that I follow. Not to mention the articles about women leaders that I share and the fact that I am an outspoken supporter of more parity in public office. How could Facebook not know me better than this?
I took a minute to check out all the different "Sadie" references Facebook could have suggested. Among them, a popular song from the Broadway musical "Funny Girl:" "Sadie, Sadie Married Lady." Great, here we go again. Franny Ziegfeld, played by a very young Barbra Streisand, is overjoyed at finally getting married. More 1960's aspirations for girls:
"Oh, sit me in the softest seat,
Quick, a cushion for my feet.
Do for me, buy for me, lift me, carry me,
Finally got a guy to marry me!
"I swear I'll do my wifely job,
Just sit at home—become a slob!
I'm Sadie, Sadie, married lady, that's me!"
I found my way to a reference to the Sadie Hawkins Dance. Guess what? Even though, like me, you may think of it as an opportunity for girls to take the lead on choosing a date, it's actually rooted in the Lil' Abner comic series (you guessed it, same era). Supporting character Sadie Hawkins was rather homely and her father was afraid she might not attract suitors, so a Sadie Hawkins Day was created to help her and other older single women, quite literally, chase down a husband.
I noted the developing theme and started second-guessing the name I chose for my main character. Had I known that her name would be synonymous with 1960's gender limitations, I might have chosen differently…and I might not have found myself down this Facebook-algorithmic-rabbit hole.
But then I saw the light. The Facebook algorithm does know me. It isn't basic at all, it's merely limited in its capacity to communicate, using the words it was programmed to post, "suggested video." Being the dedicated (okay, addicted) Facebook user that I am, I began to muse that Sadie The Cleaning Lady was suggested, not because of its similarity to my work and interests, but as a digital "high-five" for finally offering a new, updated version of Sadie. After all, Facebook can only suggest what it can pull from on the Internet, and there are decades of uploaded data, offering antiquated content. This video was Facebook's algorithmic way of saying, "Psst, Mary – nice job – take a look at how far we've come. Keep writing – give me more empowering #girlpower characters to pull from." Mission accepted.
Read more about Mary Parry and her new children's book, Sadie McGrady Runs for President, encouraging girls to explore becoming candidates and leaders. Available for pre-order on Amazon, Barnes & Noble and Inkshares. Publication Oct. 4, 2016, just before Election Day!
Related
Popular in the Community