Each year, millions of visitors flock to the Alhambra, the Moorish palace in Granada, Spain. Pilgrims gravitate toward the palace's poetry-lined walls and secret gardens, each with its own legends and stories, some lost to time. But recently, researchers discovered an unexpected missive of another kind: A 92-year-old love letter, hidden in the ornate woodwork of a palace door.
A photo of the nearly century-old love note, posted to the Museo de la Alhambra's Instagram feed.
As part of a project to document and catalogue the site's history through high-resolution photographs, archaeologists moved a massive door composed of wood that once belonged to the now-defunct church of San Gil de Granada. While moving the massive wood frame, the team discovered a note folded and buried inside the surface's intricate latticework.
A team of archaeologists discovered the long-lost love letter hidden in a wooden door.
Unseen for decades, the love letter bears the date Aug. 29, 1921 from the town of Sorvilán, a municipality south of Granada along the Mediterranean coast. According to the museum's website, the letter was written on a Monday by a man named Pepe who intended for a woman named Emilia to read the letter the following day. Pepe wrote that along with some grapes, a man named Don Antonio would bring a letter for her on Wednesday. Pepe insisted, before giving an emotional goodbye, that if the transporter did not bring the grapes on Wednesday, that she not ask about the subject, reassuring her that he would go Thursday.
If on Wednesday they do not arrive, don't speak with the man with grapes on Thursday... Tell me if you received the grapes and you can send the letters with the man bringing grapes... With nothing else today, kisses from the one who loves you.
The provenance of the note remains something of a mystery to museum researchers. No one knows who Pepe or Emilia are, or if Emilia ever read the original letter or its mysterious sequel. Researchers have determined, however, that the letter would not have been hidden while the door's wood was part of San Gil de Granada, as the church was destroyed at the end of the 19th century to make way for a wider main street to run through the city's center.
And although researchers have handled the letter in gloves as if it were a jewel, it will not be displayed in the site's museum, as it "lacks necessary historical value," according to HuffPost Spain.
Support HuffPost
The Stakes Have Never Been Higher
Related
Before You Go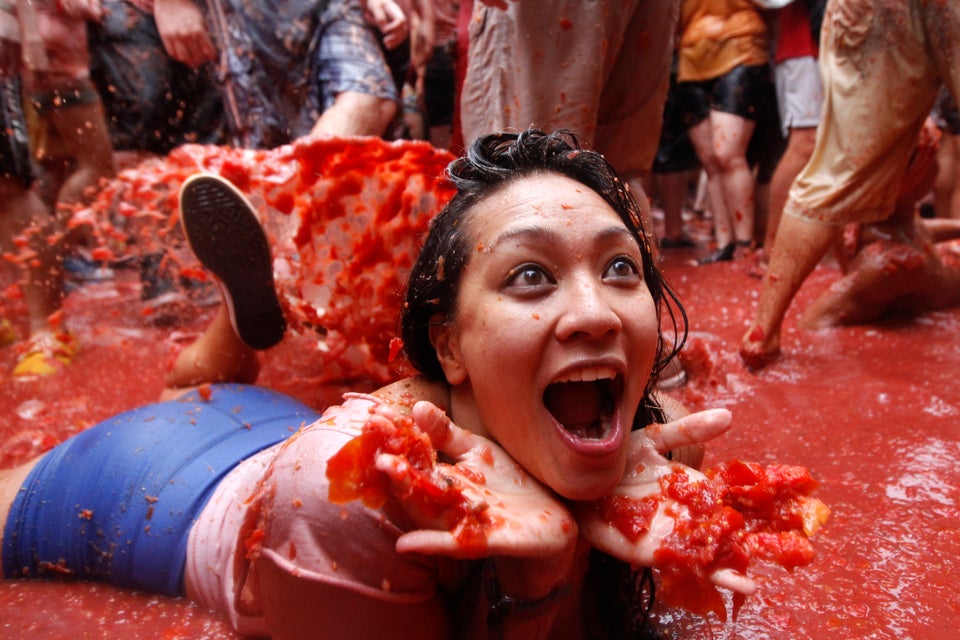 Tomatina 2013
Popular in the Community