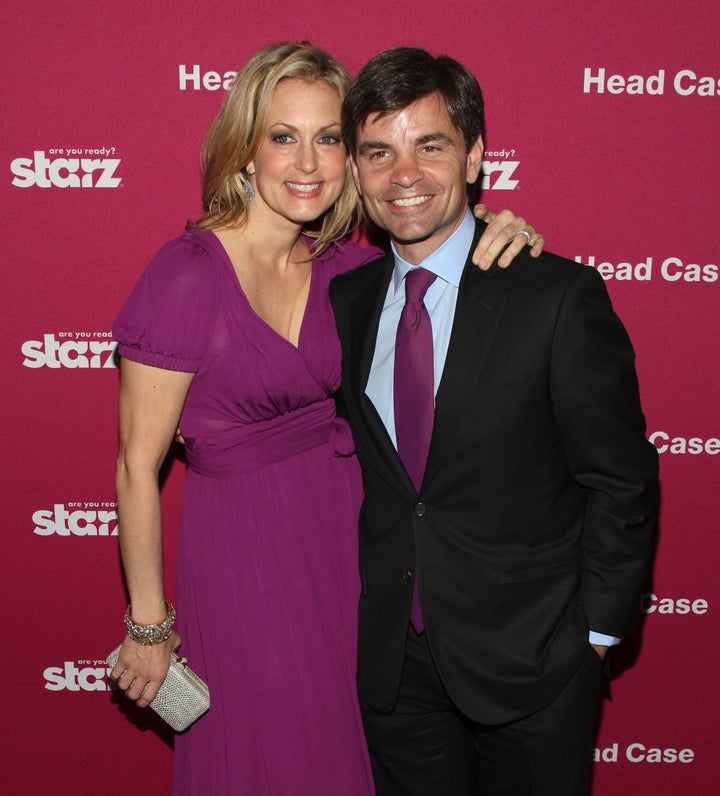 It's odd how things work out. While Ali Wentworth was getting engaged to a Jewish comedy writer in a castle in Ireland, I was trying to meet her then-still-single future husband, George Stephanopoulos. So it was with a tinge of trepidation that I picked up her new memoir, Ali in Wonderland and Other Tall Tales. After all, she's Mrs. George Stephanopoulos, and I'm, well, not.
Were it not for the fact that I didn't go to boarding school, grow up with live-in babysitters, or swim with Henry Kissinger, Ali and I could be twins. But alas, I think it fair to say that no one has led the kind of life Ms. Wentworth has, and even if we did, few could write about it in such deliciously funny detail.
Sure I was intrigued by her tendency to attract an above average amount of psychopaths into her adolescent life, but we shared a favorite '70s TV lineup consisting of The Brady Bunch, Partridge Family, and Love, American Style, so a lot can be forgiven when you have that bond. Plus, her sense of adventure is admirable, especially to someone like me, who escaped my teen years without the teensiest desire to take up smoking or wander off in the night, hitching a ride with a stoned guy who flipped the car over. It kind of makes a girl feel like she hasn't really lived.
I think people are inherently interesting, but the ability to cull the interesting tidbits into an entertaining read is a feat that many attempt, but few accomplish successfully. Ali Wentworth does that handily in Ali in Wonderland.
She's funny and engaging, warm and intelligent. She's the girlfriend you want to have a glass of wine with, the one who makes you laugh because she sees the funny and the absurd in everything. So yes, reminiscent of a certain Oscar speech, I like her. I really like her! But more than that, I like her book.
Calling all HuffPost superfans!
Sign up for membership to become a founding member and help shape HuffPost's next chapter