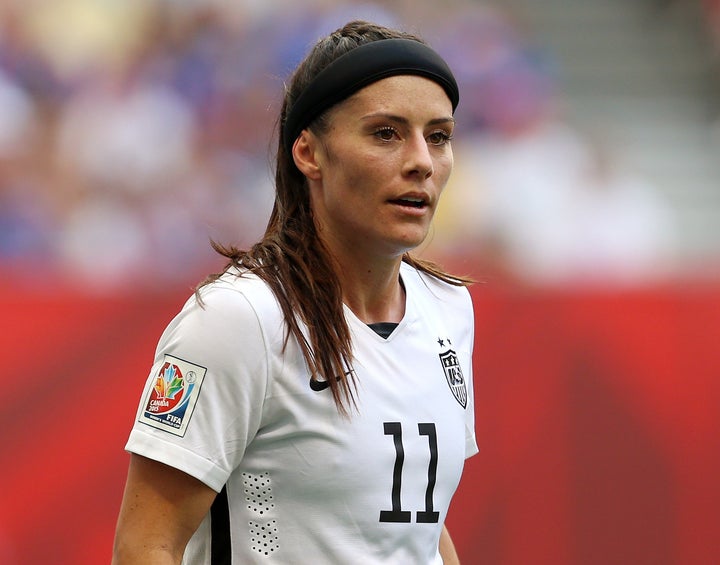 For Ali Krieger, who will represent the United States in Rio this August as a defender on the women's soccer team, the 2016 Games represent something more than fulfilling her lifelong dream. For Krieger, it's a comeback.
In 2012, just months before the London Olympics, Krieger tore the ACL and MCL ligaments in her knee, and didn't recover in time to make the U.S. team. Instead, Krieger watched her teammates capture Olympic goal from the sidelines.
"When you're at the highest point of your career at the highest level in your sport, any moment that you have these setbacks and injuries is devastating," she said. "You have to start back from zero, and you never know if you're going to get back to where you once were."
Krieger is naturally a positive thinker, so she threw herself into recovery and surrounded herself with supportive people.
"I can only control myself, my actions, my work ethic and my attitude," she said. "Each and every day I made sure I woke up with a positive attitude and took one step at a time."
Some people have a harder time recovering from setbacks.
While Krieger seems to have mastered the art of taking setbacks in stride, many athletes find it more difficult to bounce back after an injury, a disappointing performance or a tough loss.
"Losing can be perceived and used in a positive way," said Dr. Dayna LePlatteI, a psychiatrist and faculty member at the University of Michigan.
As the head of the university's Athletes Connected program, a mental health initiative designed to support school's student athletes, LePlattel counsels students dealing with mental health issues. "Our goal is to help folks learn how to better cope and deal with disappointment," she added.
While stigma surrounding mental health and mental illness is a persistent problem among the general population, LePlatte says there may be additional cultural barriers for athletes.
"There's this culture of 'We have to be mentally tough,' and 'I got this,' LePlatte explained.
Loss and disappointment are inescapable parts of playing sports at a collegiate or professional level, so it's important for players to have healthy coping mechanisms in place for when those inevitable setbacks arise.
"It's all about building resilience," LePlatte stressed. "The way that you manage your emotion and behaviors can have a very powerful effect on your day-to-day management of these feelings."
If you find yourself heading into a downward spiral following a letdown, LePlatte outlined the actionable steps below that can help you cope. While these tips might be particularly useful for athletes, they double as practical advice for reframing any kind of disappointment, from job woes to family stress.
Expert approved tips for coping with disappointment:
1. Recognize the negativity pattern.
When you get in a negative mindset it's easy to make the situation out to be worse than it really is. "Some people don't even realize that they can easily get there," LePlatte said.
It's hard, but try to think critically. When you think "I'm the worst," "I'm horrible," or "I'll never achieve X," are you exaggerating?
"Challenge those thoughts in a way to reframe them," LePlatte said. "You can rephrase that one statement, and any statement that someone says, in a way to be more true."
Still find that challenging? Write down five positive things every day. Even completely forced gratitude can sometimes get the positivity juices flowing.
2. Change your behavior.
Unlike negative thoughts ("I'll never be the player I was before my injury," etc.) engaging in a relaxing activity, like mediation, prayer or a hobby, doesn't require a huge mental lift. On her off days, for example, Krieger often goes on a hike or hits the spa.
The takeaway: Even if you aren't in the mood, doing something you enjoy can help you break free from excessive self-criticism.
3. Engage your senses.
When you're feeling down, fall back on the little things that ordinarily put you in a good mood. Look at the trees outside your window or sip your favorite kind of tea.
"I have a friend who has a favorite blanket that she'll use when she's distressed," LePlatte said. It's all about what relaxes you and allows you to get out of your own head, if only for a moment.
4. Invite your BFF to coffee.
"Social support is huge for helping people deal with a disappointment or a loss," LePlatte said.
For Krieger, that means making time for her friends who don't play soccer. "I meet up with my friends from home. I have a tight-knit group," she said.
"They are like my family, so we try to get together a couple times a week just to get away from everything."
While friend dates are more than wonderful, it's always a good idea to check in with a mental health professional if you are consistently feeling down, or just need someone to talk to.
"Stigma is the major barrier,"LePlatte said. "It's okay to talk to someone, to seek help from a friend, or to see a psychiatrist. We're not scary," she promised.
Related
Before You Go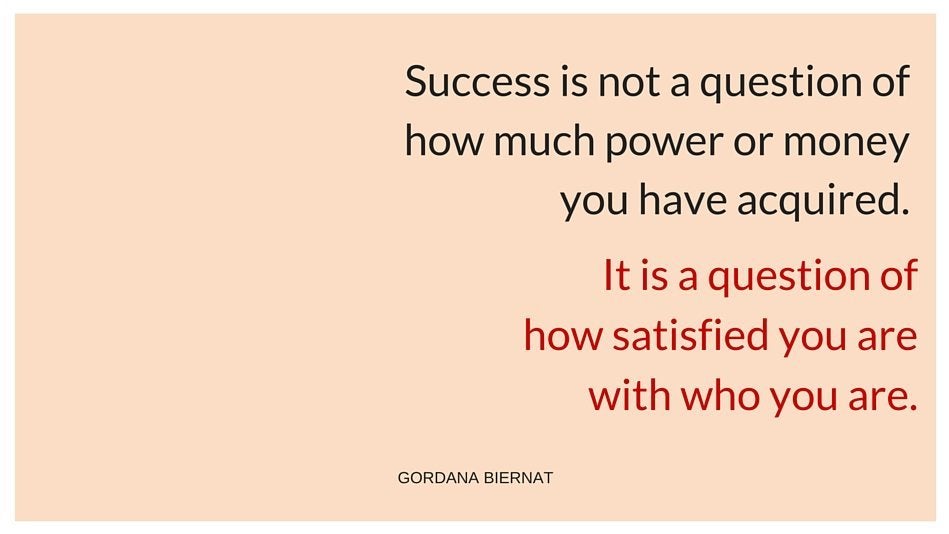 11 Secrets Successful People Know And Live By