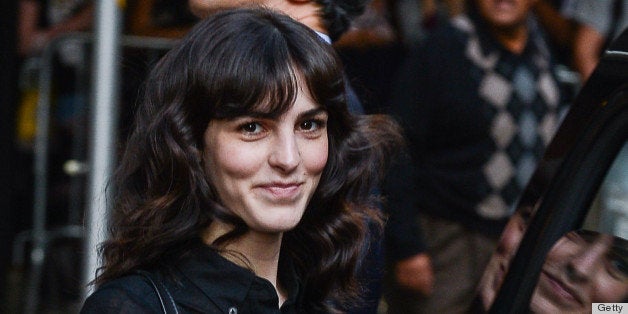 Lindsay may be off to rehab, but she leaves no void behind: There's a new Lohan in town. If you haven't met Aliana "Ali" Lohan, the troubled actress' kid sister, it's time to take note.
She's no novice, though; Ali started out with Ford Models at the tender age of three, and moved to Next Models in her teens, covering Teen Vogue. Perhaps Ali's change in management will allow her career to finally take off.
But don't expect a Lindsay lookalike. WWD reports that Ali has adopted the edgy "standard model uniform (dark skinny jeans, leather jacket, black moto boots)" common in the industry, and she's even -- gasp! -- cut "hipsterized" bangs. Despite calling her sister "awesome," Ali tells the trade she intends to forge a path distinct from her headline-grabbing family:
I would just like to be known as my own person. I don't need to ride on any coattails. I just want to make my mark myself. I definitely have to prove myself — just showing up on time and doing everything that you're supposed to do.
Get familiar with this face: