Ali Stroker says that her life took a radical turn the summer she was 7. Her next-door neighbor decided to direct a backyard production of Annie and cast Stroker as Annie. "It was a really special summer. I remember my life beginning," says Stroker. From the time she was 2, a car accident left her paralyzed from the chest down. "I felt like my identity was around my wheelchair for so long" she says. "Once I started performing I was someone else. I could be an actress and singer and not just a girl in a wheelchair."
From that Annie production, Stroker was hooked. Playing different roles, becoming a variety of people was healing. Performing bolstered her confidence. "It served different purposes not only in my career, but also helped me become the person that I am today," she says. She also took voice lessons finding singing to be totally liberating. "Being paralyzed my body doesn't necessarily always do what I want it to do," Stroker explains. "But with my voice there are no limitations. It's not held back by anything."
When she was 11, she was cast in a professional singing group, the Kids for Kids Project, and toured the country talking about inclusion and raising awareness for Duchenne Muscular Dystrophy. "I was working with other professional kids, and it made me really realize that I wanted to do this as a career," says Stroker.
Stroker auditioned for and was accepted into New York University's prestigious musical theater program at the time, CAP21. The curriculum had a huge dance component. Ever unstoppable, by end of freshman year Stroker was taking full dance classes. "I said what I'm doing may not look like the rest of the students. But it was an opportunity to be creative," she explains.
In fact, she found her peers to be very supportive and on board from the get go. In dance class they helped her move across the floor. "First and foremost they liked me as a person. And they wanted me to be a part of it too," Stroker shares. "They said, 'this is cool. This is different.' I was with my people."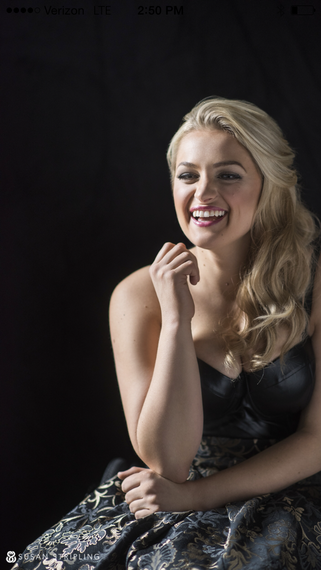 Photo used with permission.
Related
Popular in the Community