CNN's Ali Velshi quickly became one of the stars of the coverage of Hurricane Sandy on Monday, as he reported from Atlantic City in the heart of the storm.
The network put Velshi through his paces. Battered by harsh winds and driving rain, he endured lectures from the city's mayor, oncoming cars and even a group of shirtless men invading his live shots.
"It's incredibly dangerous where you are," anchor Brooke Baldwin told him at one point during the day.
"There's some cars coming here," he said, running across the street to get out of the way.
Velshi reappeared on CNN over and over and over again, through the midnight hour. His extreme reporting provoked a major reaction on Twitter. Many wondered why CNN had him where he was.
"Dear CNN, please let Ali Velshi GO INSIDE BEFORE HE BLOWS AWAY AND DIES. OMG," fashion bloggers The Fug Girls wrote.
"Ali Velshi is getting pummeled live on CNN in Atlantic City. Cut the live feed and go inside, for God's sake," NPR's Andy Carvin chimed in.
Even Lorenzo Langford, the mayor of Atlantic City told Velshi to get off the streets, saying that "self-preservation" was important.
The debate over whether Velshi should have been outside tapped into the larger debate that always emerges when hurricane coverage takes over newscasts. The usual charge is that networks load the reporting with sensationalist graphics and music and that the reporters are sent into massive storms more for entertainment purposes than for informational ones.
Velshi's response -- a version of which he reiterated over and over again during his segments -- was that he knew what he was doing.
"We've done this before, and we know how to keep safe," he said about an hour later, adding that he wanted to show people how dangerous the situation was.
That echoes the arguments made by television executives and other reporters when asked why in the world they are going directly into harm's way. David Verdi, senior vice president of newsgathering at NBC News, told the Washington Post's Erik Wemple on Monday that networks treat hurricanes like war zones.
"The reason we're on beaches and boardwalks is twofold: One is to convey the seriousness and two, because it hits the beach first," he said. "That's the reason we go into war zones and go to special events and places to where we can gain access to places that regular people cannot."
Related
Before You Go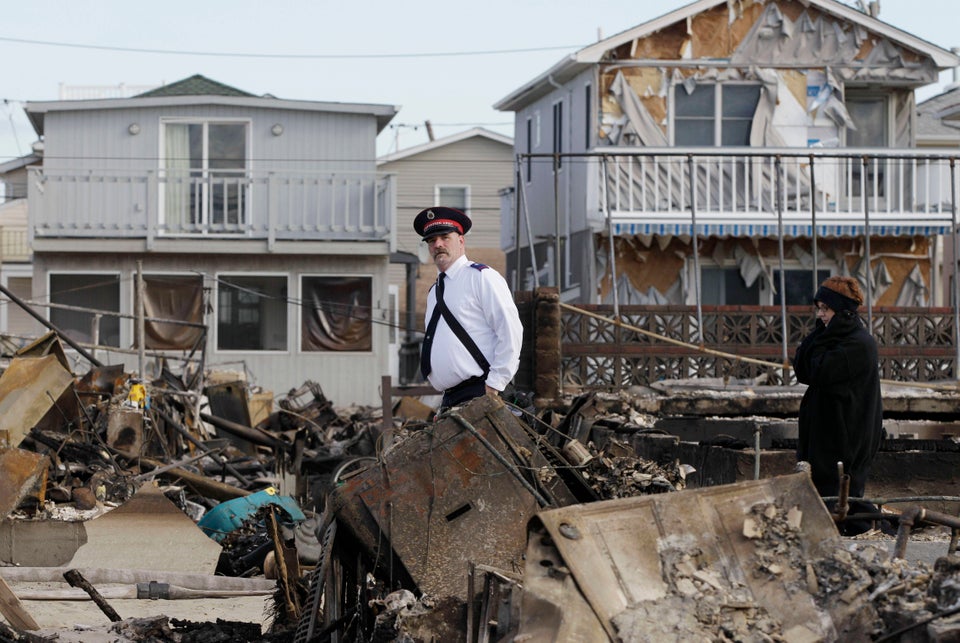 Hurricane Sandy
Popular in the Community