The Department of Justice informed Times reporter Ali Watkins in February that it had secretly obtained years of her communication records up to November 2017, from before her employment with the Times, and said it was part of an investigation into leaks of classified government information. Investigators did not obtain the content of the messages. The Times said it learned of the Justice Department's seizure on Thursday.
Watkins, a national security reporter who previously worked for HuffPost, Politico and BuzzFeed News, declined to comment and referred questions to a Times spokeswoman.
"Freedom of the press is a cornerstone of democracy, and we believe that communications between journalists and their sources demand protection," Eileen Murphy, the Times spokeswoman, said in a statement. "This decision by the Justice Department will endanger reporters' ability to promise confidentiality to their sources and, ultimately, undermine the ability of a free press to shine a much-needed light on government actions."
"That should be a grave concern to anyone who cares about an informed citizenry," she concluded.
Watkins' records were seized as part of an investigation into Jim Wolfe, a former director of security for the Senate Intelligence Committee. She was contacted by FBI agents last year about her three-year romantic relationship with Wolfe and told that the agents were investigating suspected information leaks to reporters, but she did not answer their questions, the Times reported Thursday.
Wolfe was arrested and indicted on charges of lying to the FBI on Thursday as part of that investigation. The FBI said he gave false statements to agents "about his repeated contacts with three reporters, including through his use of encrypted messaging applications."
"Mr. Wolfe's alleged conduct is a betrayal of the extraordinary public trust that had been placed in him," U.S. Attorney Jessie Liu said in a statement. "It is hoped that these charges will be a warning to those who might lie to law enforcement to the detriment of the United States."
Attorney General Jeff Sessions said last year that investigations into leaks had tripled under President Donald Trump. The White House has publicly fumed about the ongoing deluge of information shared with reporters and at one point even floated the idea of jailing journalists to stop leaks.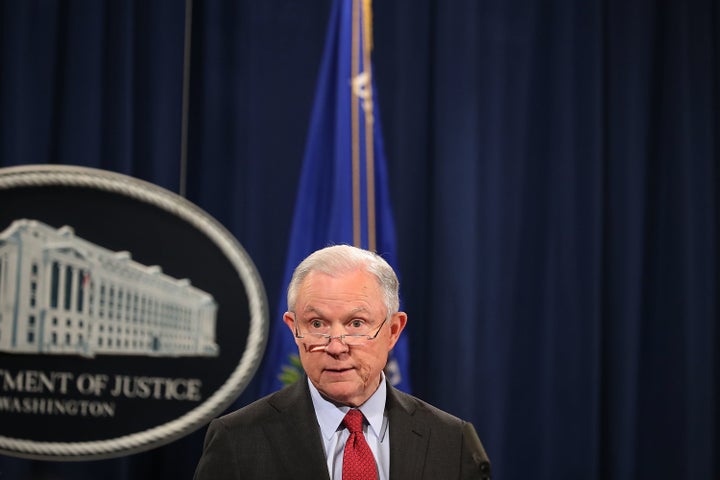 Popular in the Community