Discussing one of the most talked about topics of the year, "Leaning In & Leaning Back," Wentworth started out by telling moderator Erica Hill what happened when she chose to pursue her passion -- a career in entertainment. "Acting was basically saying, 'I'm going to quit college and go be a prostitute if you're OK with that,'" she quipped.
She did television, on sketch comedy show "In Living Color" and in films like "Office Space" and "Jerry Maguire," but Wentworth told conference attendees that her current career choices are rooted in her feelings about balancing work and family. Her spouse, George Stephanopoulos, has an incredibly demanding career and the couple has two girls, ages 7 and 10.
"The biggest challenge right now is that I have two daughters [and] I have a husband that works seven days a week -- so I'm actively dating if you know anybody," Wentworth joked, explaining that when she got a recent call from her agent to play the second lead in a television show, she had to think twice.
The producers wanted to "make it work" for her, with perks and a schedule that would get Wentworth home to Washington, D.C., on weekends after shooting in Los Angeles all week. "I was very excited and I called George and said, '[It's] 13 weeks! Totally doable.' And he said, 'You'll cry all the time. I know that it's nice to be wanted, but you know that your priority has been family,'" Wentworth said. "And, yeah, I'm going to be at LAX crying because my daughters are crying because I'm not there for the ballet recital or the strep test -- which I've been going to once a week all winter."
She decided not to take the job because her girls are young now and she will be able to do things that take her away for long periods of time when they are older. For now, Wentworth is happier writing books and doing a show that she can create from home.
With this in mind, Wentworth weighed in on the notion of "having it all."
"Like Valerie [Jarrett] was saying: 'You can't have it all at the same time.' I think that's true, but I also think you redefine what having it all is at that point in your life. For me, I just want to be with these two girls."
Of course, she went on to add, "I want them to love me more than their dad. And that's working."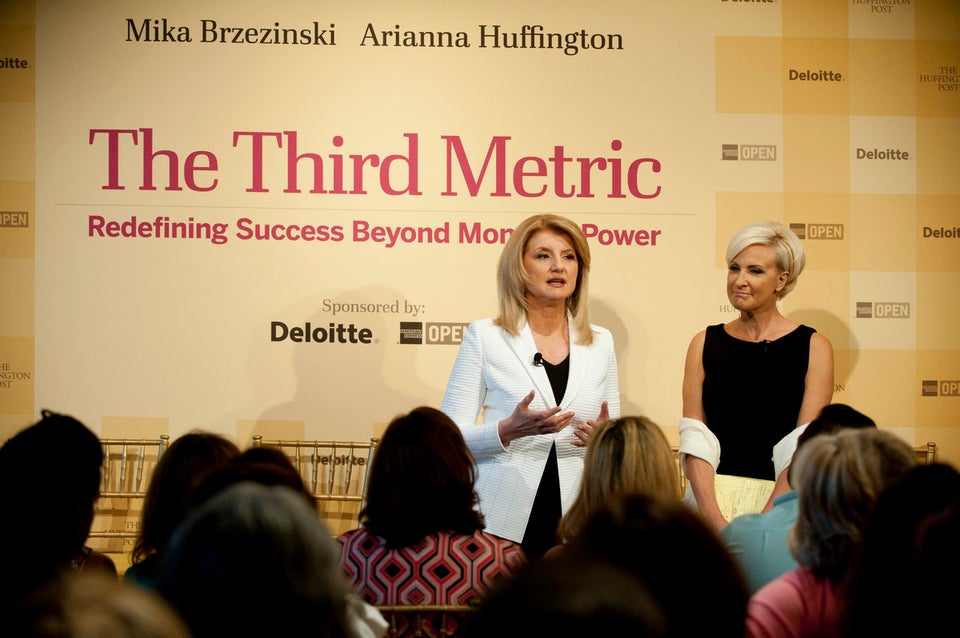 The Third Metric: Redefining Success Beyond Money & Power