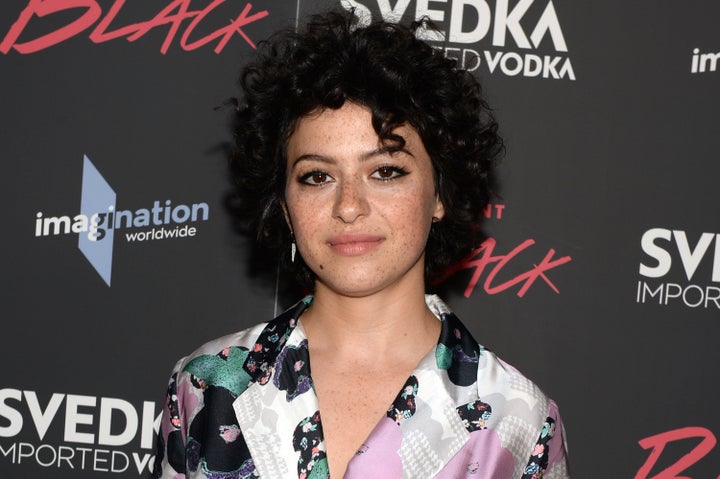 Alia Shawkat opened up about her sexuality in a candid new interview.
"I was a tomboy growing up, and I remember my mom asking me when I was 10, 'Are you attracted to boys or girls?' I said 'I don't know,'" Shawkat said. "Now I consider myself bisexual, and I think balancing my male and female energies has been a big part of me growing as an actor."
Shawkat's wildly addictive TBS series, "Search Party," doesn't shy away from LGBTQ themes, and enjoyed a sizable queer following when it debuted last fall. Her upcoming project, "Duck Butter," goes a step further by featuring a same-sex couple as its protagonists. The 28-year-old said the film was written with a heterosexual couple in mind, but she and the creative team opted to make it about two women instead. "I love that it was written for a man and a woman, but we couldn't find the right guy, so now it happens to star two women [as lovers]," she said.
The actress, who hits the big screen Friday in "Paint It Black" opposite Alfred Molina, said growing up in Los Angeles and "being exposed to lots of gay artists" helped shape her identity as a performer. The current political climate, she said, has inspired her to be more outspoken.
"As a woman, an Arab-American, and a member of the LGBTQ community, I have to use whatever voice I have," she explained. "There's no more delicacy in being quiet."
Read the full Out magazine interview here.
Support HuffPost
Every Voice Matters
Popular in the Community