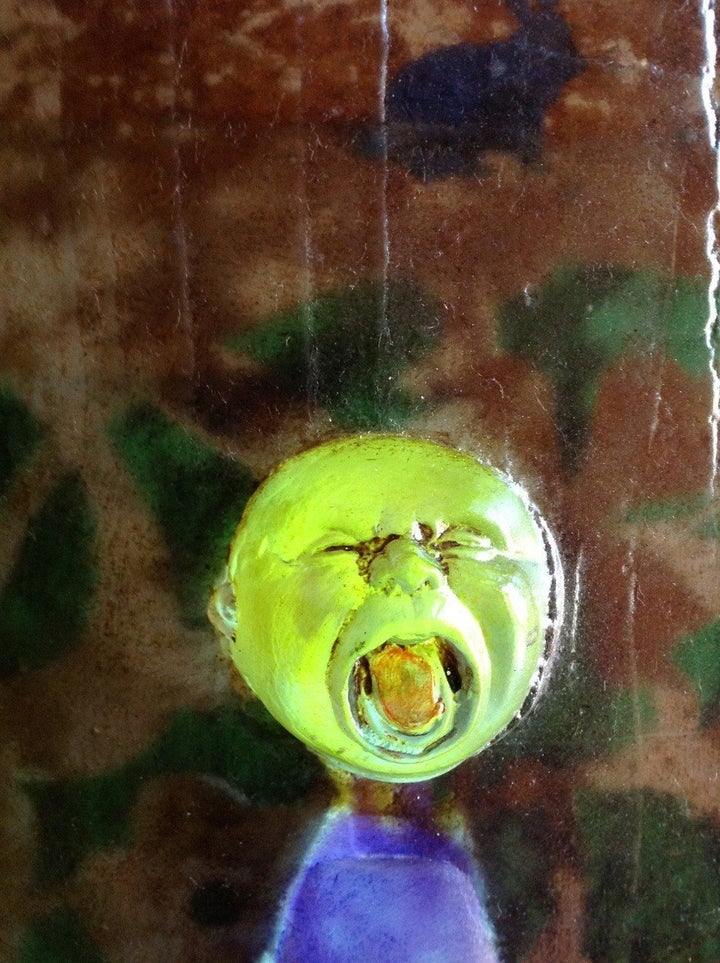 WASHINGTON -- The next interpretation of "Alice In Wonderland" will not feature Johnny Depp. It also won't feature animation. Sculptor and mixed media artist Sean Hennessey will unveil his take on the classic story with "Reimagining Alice: A Mixed Multimedia Series based on Alice in Wonderland," opening this Friday at the GooDBuddY on Florida Avenue NW.
The artist spoke with The Huffington Post about moving to glass and his artistic process.
The Huffington Post: What made you want to work with such a classic story?
Sean Hennessey: It's a series that I wanted have a lot of mixed media and video. Once I started thinking of that I needed a narrative. I've always been a fan of the story and I thought it would be good to start playing around with these approaches.
HuffPost: So "Alice" came after the idea of what type of art you wanted to make?
Hennessey: It all kind of coalesced on the same time. I was actually re-reading it.
Hennessey: It was during a beach vacation I took with a bunch of other artists.
HuffPost: How did you get involved working with glass?
Hennessey: About 10 years ago I was in an Artomatic exhibit and I met two guys that are directors of the Washington Glass School, Erwin Timmers and Tim Tate. At the time I was doing fiberglass casings.
HuffPost: That doesn't sound very easy.
Hennessey: It's not. It's a bit toxic.
I had no concept why anyone would want to work in glass. It's really heavy. Slowly, I started doing little pieces and mixed media pieces and taught a mold making classes. Now it's the majority of what I'm doing.
HuffPost: Do you still participate in Artomatic?
It's the D.C. arts community. It's where you meet other artists and sixty to seventy thousand other people. I can have 10 solo shows and not have as many people see my work. Half of my friends I've met through the different Artomatics I've done. It's like a family reunion of sorts.
HuffPost: Why work in mixed media?
Hennessey: It's sort of more of an obsession to work in different techniques. I like process-orientated work. I get a visceral reaction when I'm making it and doing it.
HuffPost: How do you know when a piece is done?
Hennessey: Sometimes you don't. I'll exhibit it, take it down, tweak it, show it again, take it down, tweak it again. Some pieces have taken years of little adjustments. You know when you're done, you can kind of tell.
HuffPost: Is it hard to move on from a piece?
Hennessey: A lot of the times you'll re-make themes and have different variations of a piece.
I worked in theater, once it's opening night, it's set in stone. That really showed me how to let go.
HuffPost: It might be why you're comfortable working with a well-known story.
Hennessey: I do kind of have a hard time with it, using someone else's creative work. It's a tricky thing. I'm not sure how to feel about that.
HuffPost: Would you do it again?
Hennessey: Definitely. When you're making a series you're not trying to illustrate a scene, you're trying to capture a metaphorical idea. It's much more fun to play with a story already in place. I think it's a fun direction for work.
HuffPost: How do you begin working on a piece?
Hennessey: For this series I took a page from my sketchbook for every chapter. It started with words, key elements, icons. For a series I make the frame sizes the same. I like consistency for a theme.
I wanted to do a version of "Humpty Dumpty," I knew I wanted a concrete egg, I knew I wanted it broken, it took me a really long time to figure out what to put inside of it. Other things came out exactly how I thought they would. It's a process until you hang it.
HuffPost: What do you hope to accomplish with the "Alice" exhibit?
Second, I'm on the board of the James Renwick Alliance, and it's a bunch of fine craft collectors and I'd like to have my work in front of them.
Also, I'd like to have a body of work I'd like to shop around to different galleries.
HuffPost: So you're OK with breaking the piece up.
Hennessey: Absolutely! Unless someone wants to buy the whole thing.
The opening reception for "Reimagining Alice: A Mixed Multimedia Series Based on Alice in Wonderland" is this Friday at 5 p.m. at 410 GooDBuddY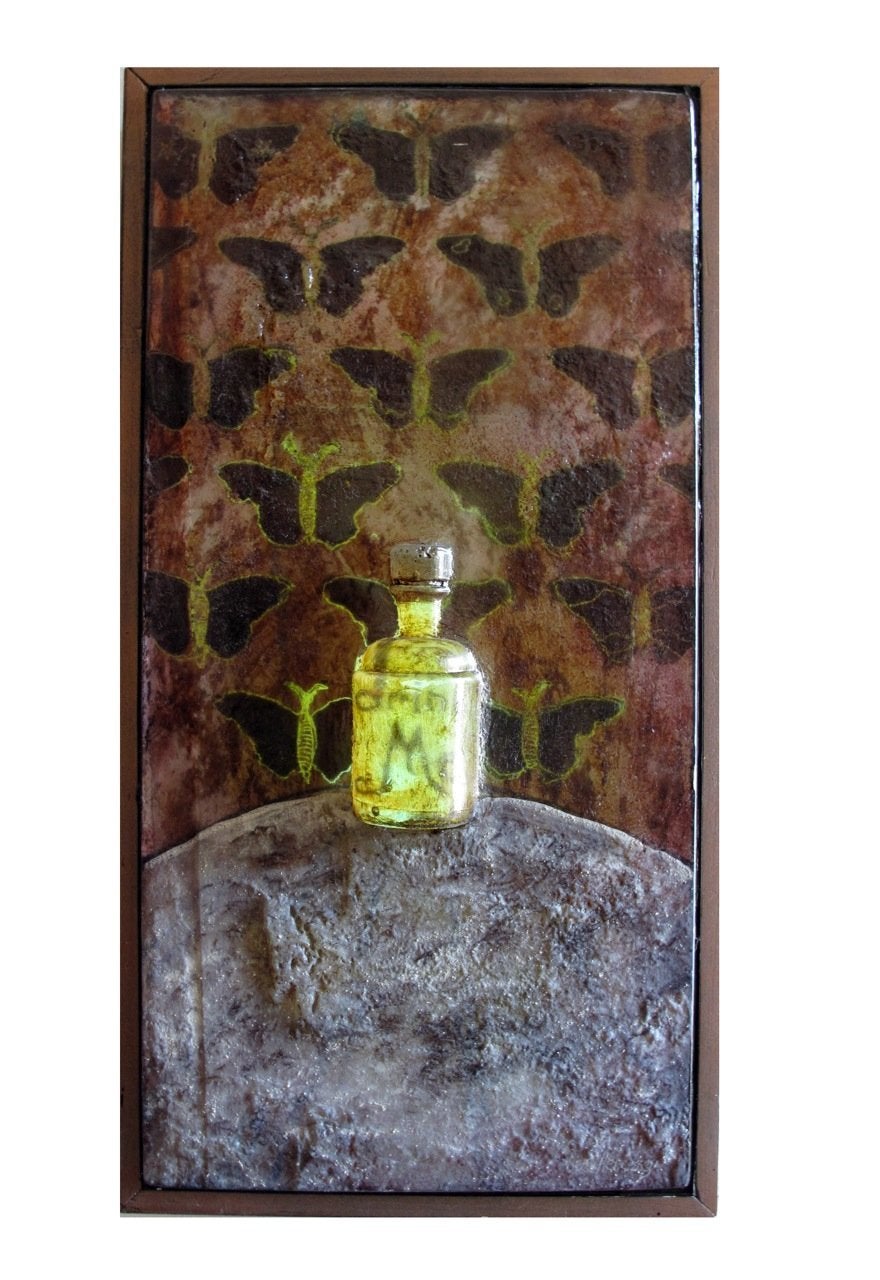 Reimagining Alice
Popular in the Community