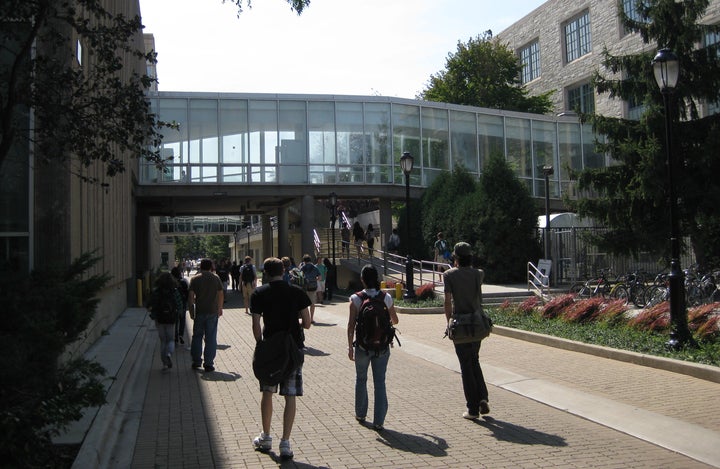 Medical humanities and bioethics professor Alice Dreger is resigning from Northwestern University's Feinberg School of Medicine, citing the school's censorship of a magazine she guest edited.
Dreger, a noted researcher and author, submitted a resignation letter to Northwestern Provost Daniel Linzer on Monday. She said she's stepping down because the university censored faculty magazine Atrium, forcing editors to take the digital issue offline after they published an article last March about a consensual blowjob involving a nurse in 1978.
In the wake of intense criticism, the medical school allowed the magazine to resume publication and to repost its online digital issues 14 months later, but it also imposed a new editorial committee that includes a public relations staffer and would have say over future issues.
Instead, Dreger said she believes the university -- and, specifically, Feinberg School of Medicine Dean Eric Neilson -- placed the medical school's brand above academic freedom.
"Academic freedom is always going to cause brand problems," Dreger said in an interview on Tuesday. "A brand is very much about something specific, and a university has to not be."
Northwestern administrators told Atrium editors that "Head Nurses," an essay about the 1978 sexual encounter, conflicted with the university's branding agreement with the medical school and its hospital, according to emails previously obtained by The Huffington Post.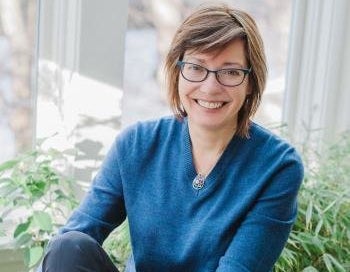 Atrium's articles are peer-reviewed, but, in some ways, the journal is more like a magazine. It contains essays and news articles, rather than the results of studies. And its editors are still in a standoff over the new vetting committee the medical school has installed to provide oversight on future issues, Atrium editor Katie Watson told HuffPost on Tuesday.
Dreger is the second faculty member to call it quits at Northwestern over the Atrium dispute. She went public about the conflict in June, after receiving the backing of the Foundation for Individual Rights in Education, a free speech watchdog group.
The university's lack of response to her concerns is partly why she decided to resign, Dreger said.
"It's quite disappointing," she told HuffPost. "Negative publicity around freedom of scholarship doesn't matter to them as much as publicity about the hospital -- I can only imagine that's the calculation they've done."
Greg Lukianoff, FIRE's president and CEO, said he is "sad to see that Northwestern's heavy-handedness led to them losing a champion of academic freedom."
"I am proud that Alice was willing to take this stand for free expression and academic freedom, and I strongly recommend her book, Galileo's Middle Finger," said Lukianoff, adding that this incident should be a reminder of why more schools should adopt a version of the University of Chicago's free speech principles.
Northwestern defended its decision to impose editorial control over Atrium, Dreger noted in her resignation letter. "Other considerations are if faculty are actively involved as editors and writers so that the journal really represents the efforts of the University, and if the journal's readership and impact are substantial enough to justify the expense and effort of production and distribution," read a statement from the university that Dreger cited in her letter.
Dreger called that an attempt to duck responsibility.
"The plain and simple fact is that Dean Neilson acted impulsively and wrongly in this situation," Dreger wrote in her letter. "We all make mistakes, but this was a profound mistake that cut to the very heart of academic freedom. It should have been acknowledged and corrected immediately. That is most definitely not what happened. Instead, what happened was denial, avoidance, blame-shifting, and evasion. To this day, the university has not admitted its mistake, and it has not affirmed its commitment to academic freedom in a way that makes clear that similar incidents will not occur in the future. This failure should be embarrassing to an otherwise great university."
Dreger conceded she was able to resign in protest because she's lucky enough to have financial support from her book, scheduled appearances and other writing, but she said other faculty wouldn't be so lucky.
"I don't regret taking [the Northwestern] job," Dreger wrote on her blog. "But I also recognize that I don't need it, and I can't work in a place where my dean thinks he can censor the work of the faculty. Feeling like I have my integrity has always given me more strength than any academic affiliation ever could."
Read Alice Dreger's resignation letter:
Related Coverage:
Related
Popular in the Community