Did we mention she's 82 years old?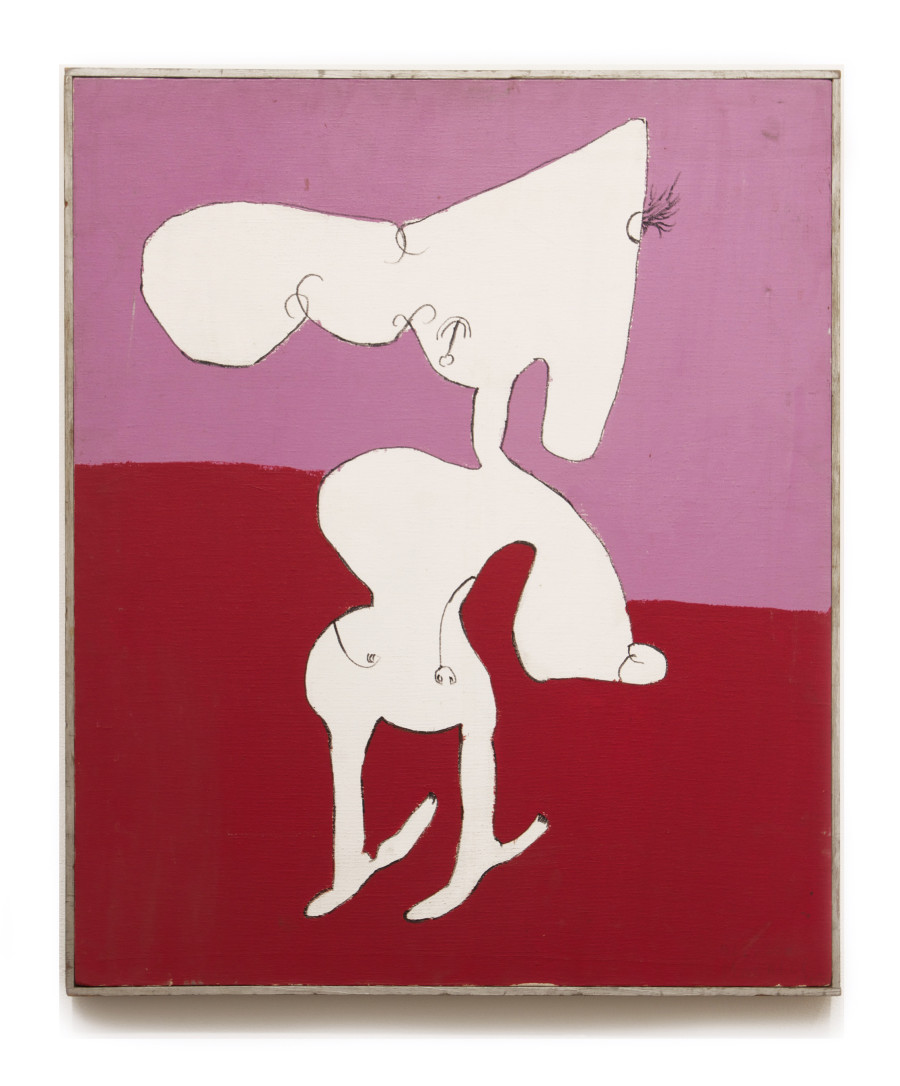 Alice Mackler, untitled, 1968, oil on canvas, 24.5 x 20.5 inches
Yes, the octogenarian experienced a wave of positive reviews after her first art show at the ripe age of 81. Despite the fact that she'd been practicing art in New York since the 1950s, her career has only just reached unprecedented heights in the last few years, bringing her beautiful mess of amorphous sculptures, Matisse-like paintings and scrap-happy collages to the forefront of Manhattan galleries.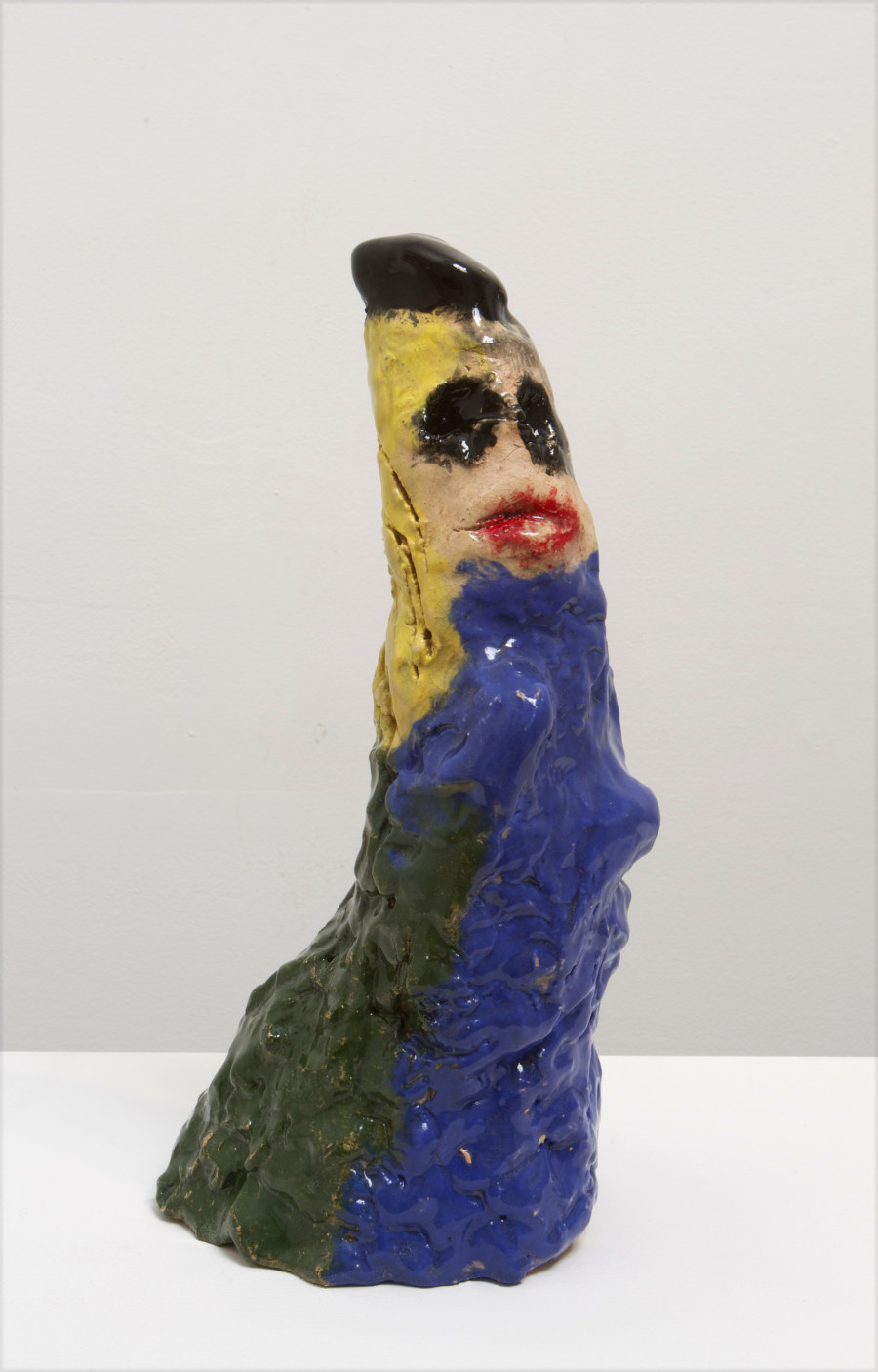 Alice Mackler, untitled 2014, glazed ceramic, 9 x 4 x 5 inches
This month, Mackler is continuing her love affair with the New York art scene at the 2014 Independent Art Fair, one of the various festivals taking over the shores and streets of NYC this week. Situated in the heart of Chelsea's gallery district, the 5th edition of the fair boasts a roster of over 50 international institutions from 14 countries. Mackler, a crowd favorite thus far, is showcasing her early paintings dating back to 1968 as well as a series of new, never before shown sculptures.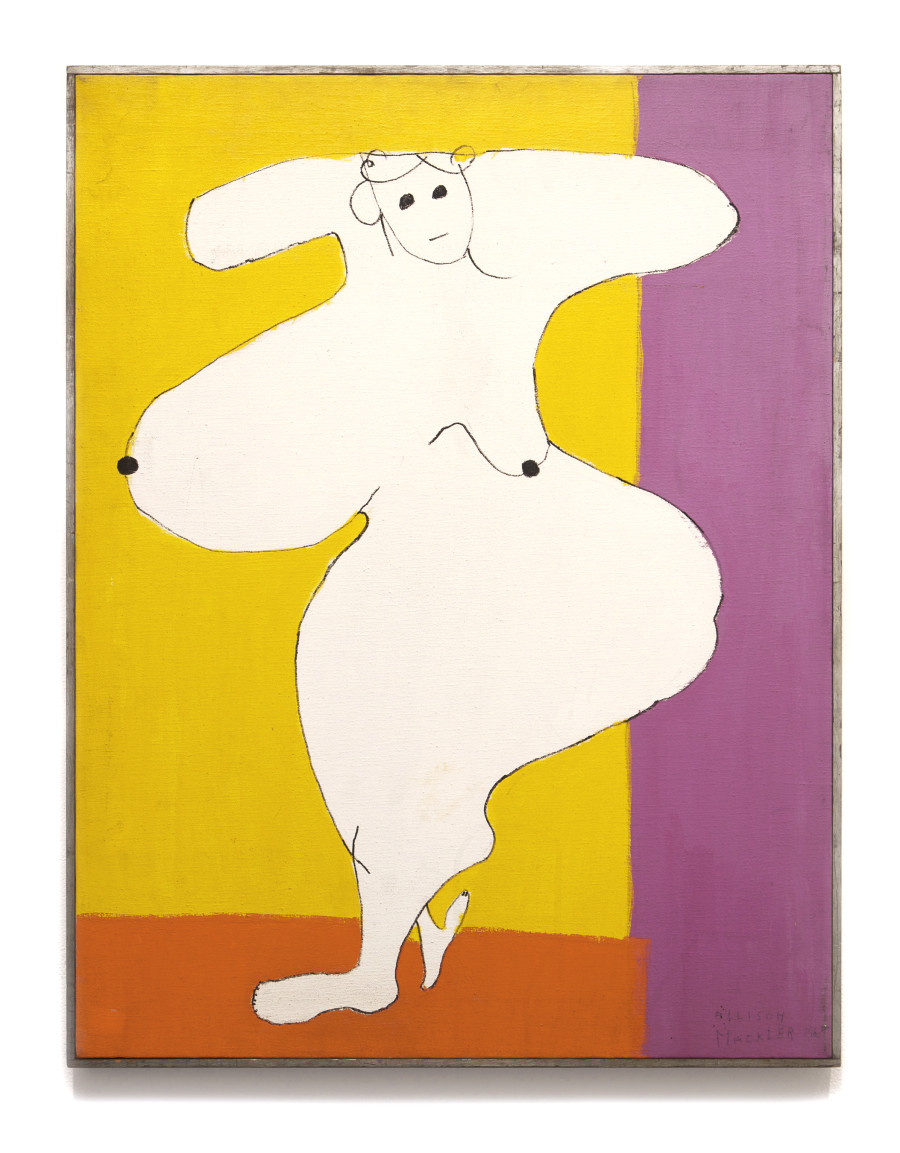 Alice Mackler, untitled, 1968, oil on canvas, 26.5 x 20.5 inches
The works, pulsing with color and exaggerated form, gravitate toward the subject of the female form. "It is not intentional. I love being female," Mackler explained in an email interview with The Huffington Post. "I could not live with the male sex." They harken back to great art figures like Paul Klee and Helen Frankenthaler, combining Klee's devotion to line and Frankenthaler's dreamy color palette.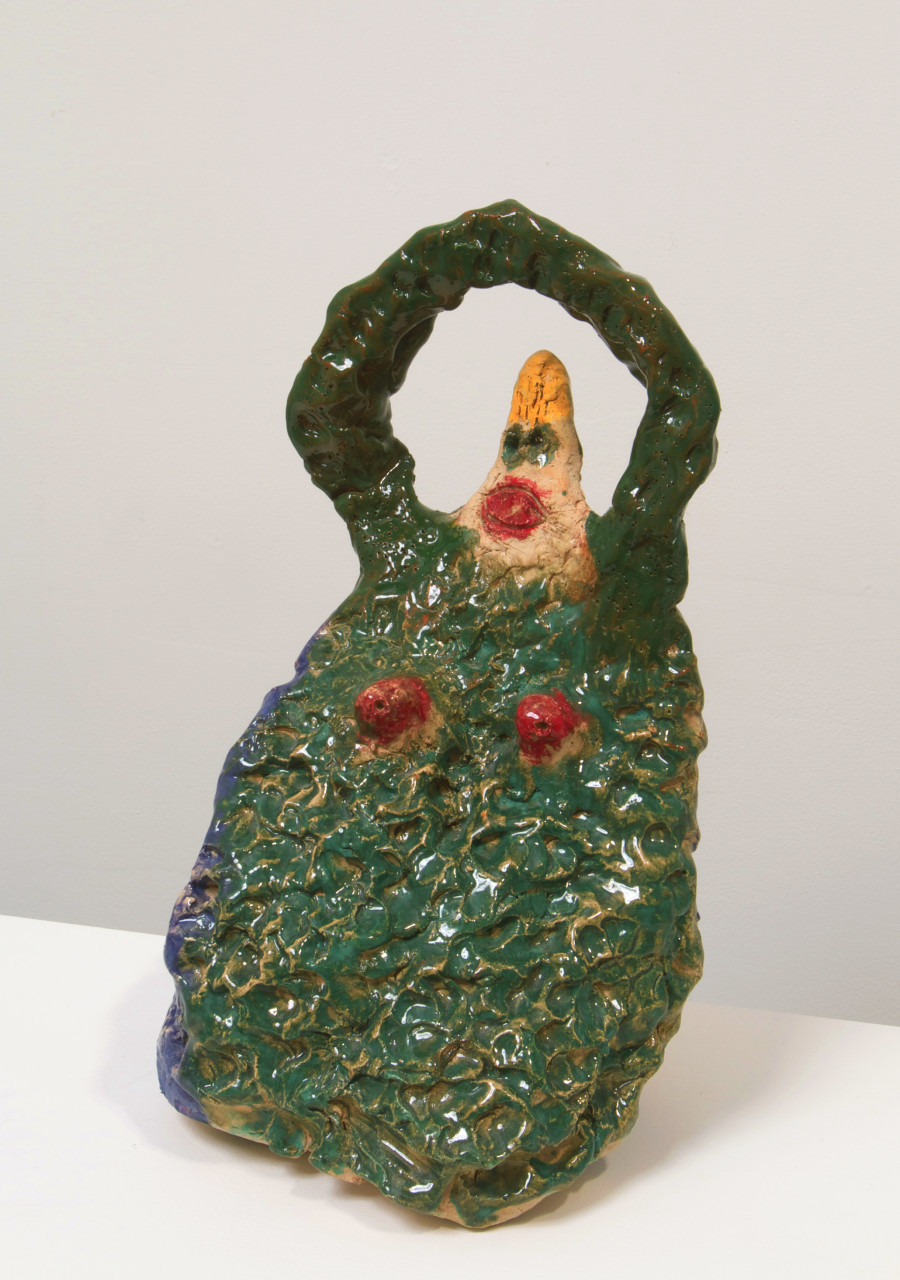 Alice Mackler, untitled 2014, glazed ceramic, 12 x 7 x 6 inches
Mackler -- ever aware of her late-in-life success -- exudes confidence in both the creation of her alien characters and the ways in which she discusses her career. Her personality glows from behind her artwork, the expressionless creatures that toy with the crudeness of texture and the ability of humans to see themselves in the most ambiguous forms.
"I feel more comfortable with my work now, and I know that I am doing the best work in 2104," she said, before offering up advice to young artists today. "Keep on working, and tell yourself that you are a better artist than anyone else."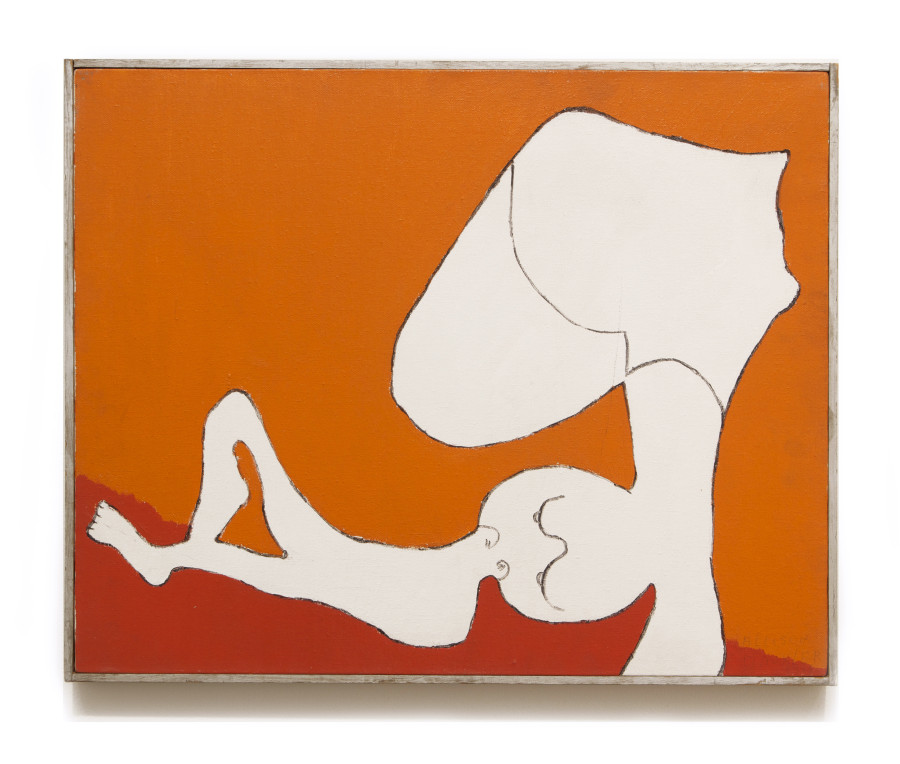 Alice Mackler, untitled, 1968, oil on canvas, 16.5 x 20.5 inches
The artist's works will be on view at the Independent Art Fair, known for its anti-fair model, striving to build the feel of a group exhibition open to both commerce and dialogue, until March 9. Mackler, a newbie in the fair world, had this to say about the event: "I've never been to [a fair], but I have a good feeling that it would be a wonderful way for unknown artists to a make a name for themselves."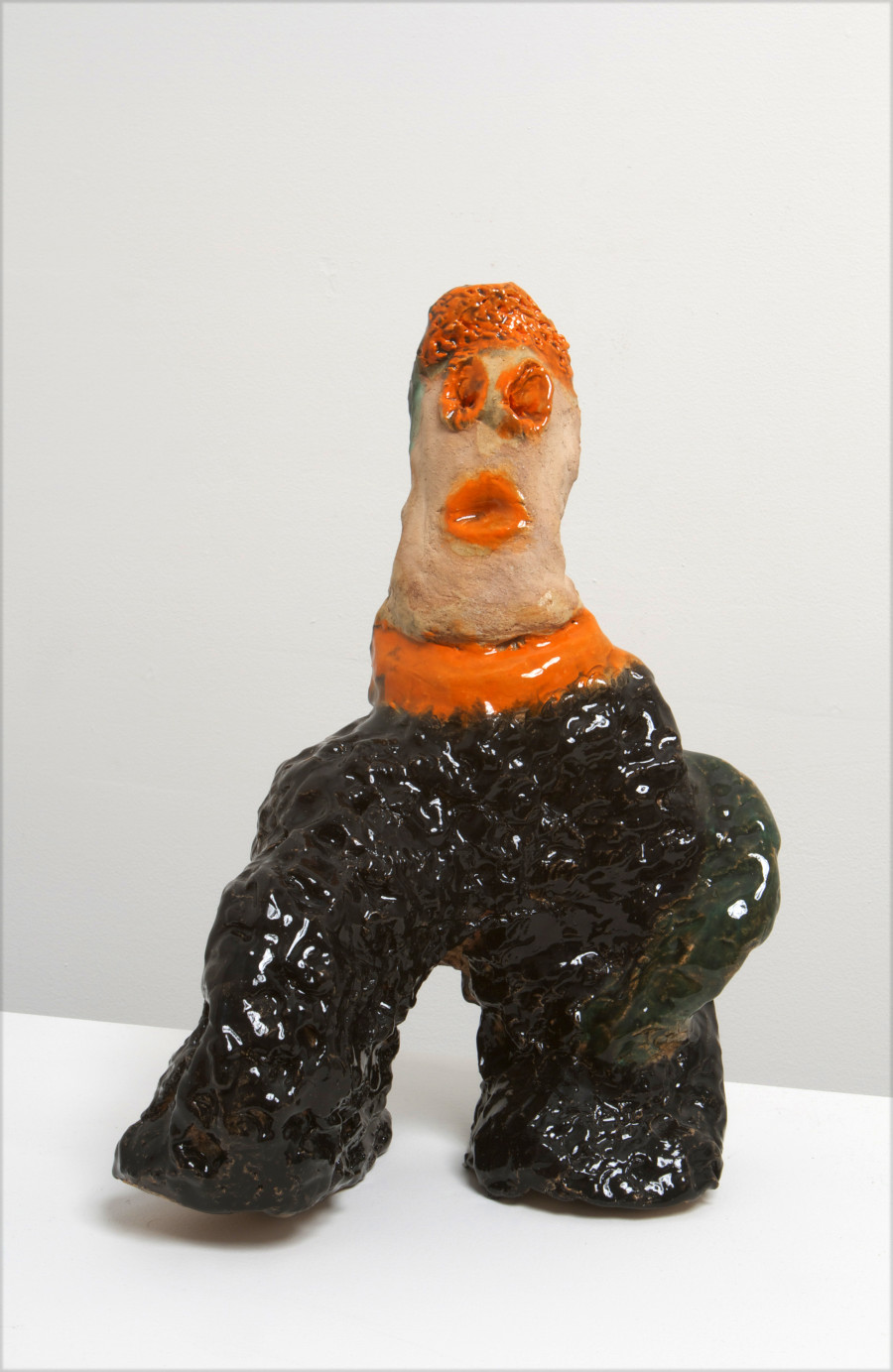 Alice Mackler, untitled 2014, glazed ceramic, 11.5 x 8 x 6 inches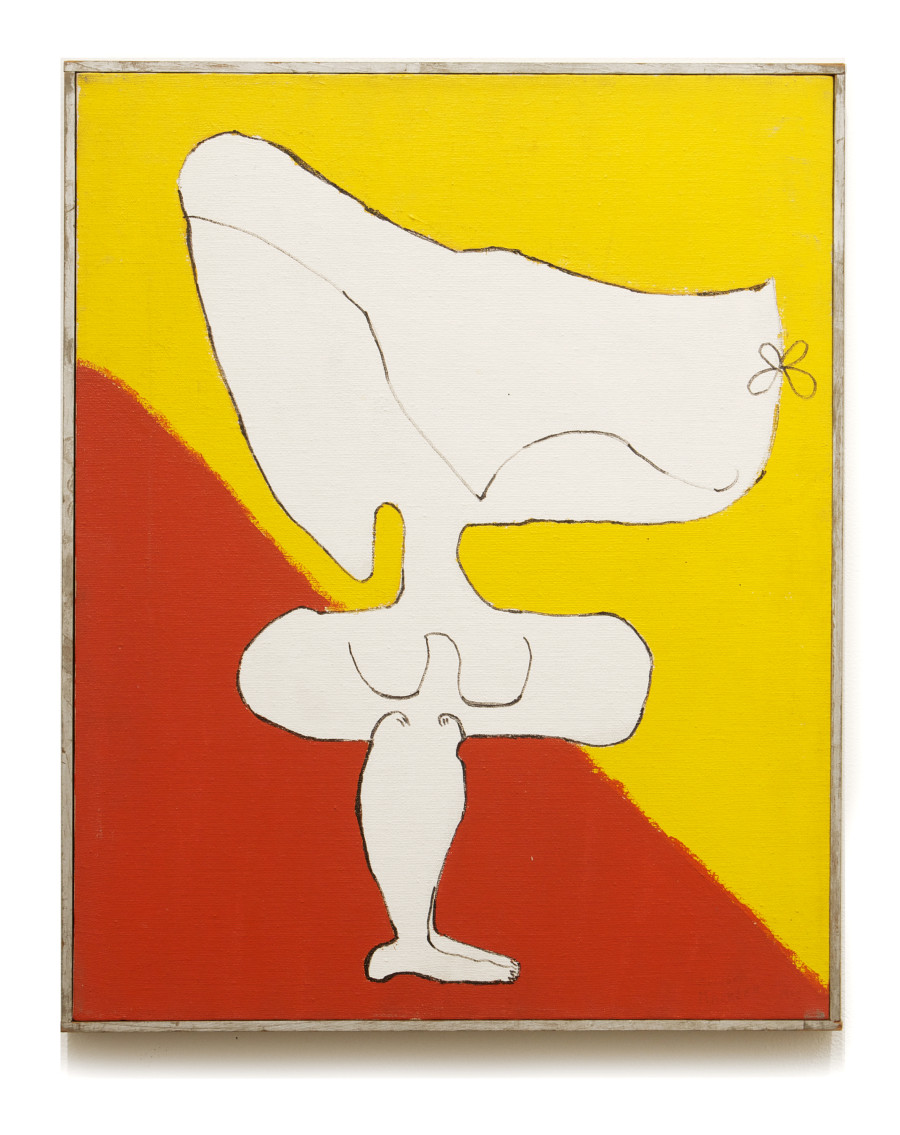 Alice Mackler, untitled, 1968, oil on canvas, 20.5 x 16.5 inches
All images courtesy of the artist and Kerry Schuss, New York
Related
Popular in the Community