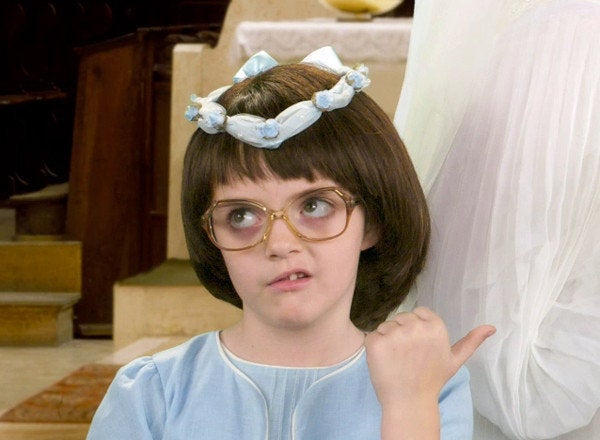 The lemon doesn't fall far from the tree it seems. It looks like Tina Fey's daughter, Alice Richmond, joined "30 Rock" last night, playing little Liz Lemon in the episode "Mazel Tov, Dummies."
What looks like Richmond, Fey's daughter with "30 Rock" executive producer Jeff Richmond, appeared in a flashback cut as young Liz Lemon at a wedding, rolling her eyes.
See what could be a mother and daughter side-by-side below and watch the full episode.