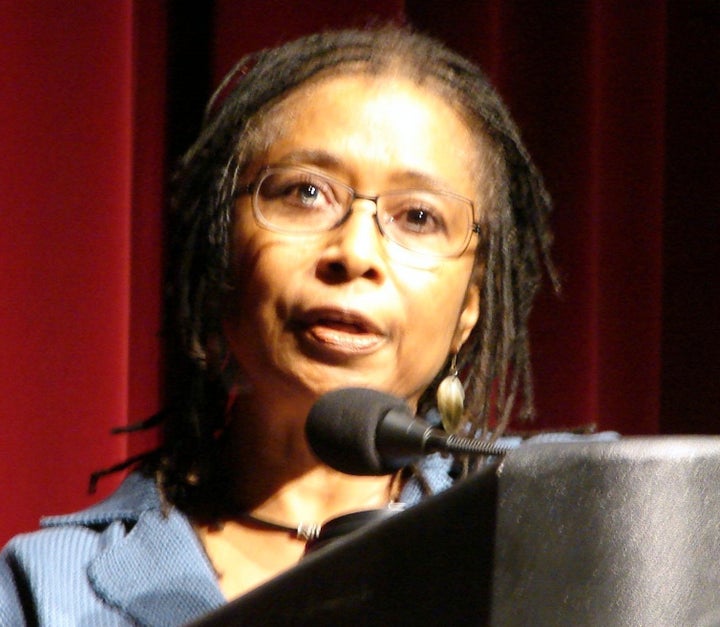 Alice Walker is protesting Israel's treatment of the Palestinians by refusing permission for an Israeli publisher to translate her most famous book, "The Color Purple."
The novel won the Pulitzer Prize and the National Book Award in 1983. It deals with the inhuman treatment of a poor black girl in the American South.
In her letter, she thanked the publisher for the request, but then slammed their country's treatment of their neighbors, referring to a citizen's tribunal made up of human rights activists, including Walker, that last year investigated Israel's alleged violations of international law.
As you may know, last Fall in South Africa the Russell Tribunal on Palestine met and determined that Israel is guilty of apartheid and persecution of the Palestinian people, both inside Israel and also in the Occupied Territories. The testimony we heard, both from Israelis and Palestinians (I was a jurist) was devastating. I grew up under American apartheid and this was far worse. Indeed, many South Africans who attended, including Desmond Tutu, felt the Israeli version of these crimes is worse even than what they suffered under the white supremacist regimes that dominated South Africa for so long.
She went on to mention that she successfully lobbied against the distribution of the movie adaptation of her book, directed by Steven Spielberg, in a South Africa that at the time still maintained the system of apartheid.
She ended her letter, "In faith that a just future can be fashioned from small acts, Alice Walker."
However, New York-based website the Jewish Telegraph Agency reports that "It was not clear when Yediot Books, an imprint of the daily Yediot Achronot newspaper, made the request, or whether Walker could in fact stop translation of the book. At least one version of the book has already appeared in Hebrew translation, in the 1980s."
In an interview with Foreign Policy last year, Walker claimed to have been active in the Palestininian cause since 1967, describing the United States and Israel as "great terrorist organizations." She went on, "This is David and Goliath, but Goliath is not the Palestinians."
Support HuffPost
The Stakes Have Never Been Higher
Related
Popular in the Community