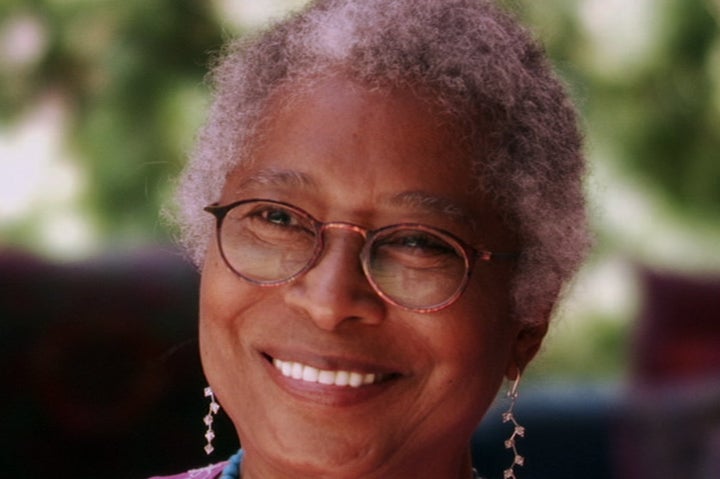 During a recent interview with The Huffington Post, Walker expressed her excitement to see Doyle's interpretation of her Pulitzer Prize-winning novel.
"I'm glad, because the play now is the version that they did in London and I never saw it," she said of Doyle's acclaimed 2013 London production. "I went in yesterday to see the rehearsal, and I was amazed that the set was just 12 chairs. So that alone was quite interesting. When it was [previously] on Broadway, it was opulent. People had furniture. But I think it's going to be quite beautiful, because I think it's going to make the attention go to the words, so the story will be moved along very well."
Since making its debut as a stage production on Broadway in 2005, the Scott Sanders-produced musical has earned 11 Tony Award nominations and 1 win, for LaChanze's 2006 award for Best Performance by a Leading Actress in a Musical. Walker noted that her good relationship with Sanders has resulted in the stage production restoring elements of the story that were omitted from the 1985 motion picture.
"Scott Sanders and I developed a very close working relationship and he was very attentive to my feelings about certain things that were left out of the movie," she said. "For instance, I always wanted Mister to be included in the family toward the end of the play, as he was not at the end of the movie. And so, they restored that reintegration of him into the fabric of the play."
Moving forward, the author wants the legacy of "The Color Purple" to stand as an expression of "freedom" in the black community.
"I want it to stand as an expression of the possibility of our absolute freedom. And especially our spiritual freedom. Because until the spirit is free it's very hard to free any other part. And we desperately need to be freed from so many shackles," she said.
A special reissue edition of "The Color Purple" will be available November 10 -- the same day that Broadway previews begin. The show's opening night is set for December 10.
PHOTO GALLERY
50 Books That Every African American Should Read
Calling all HuffPost superfans!
Sign up for membership to become a founding member and help shape HuffPost's next chapter