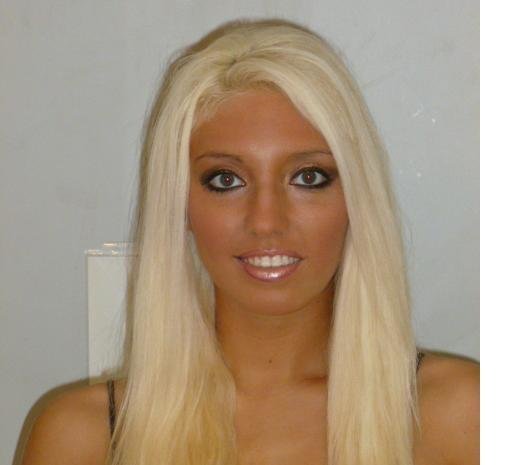 A New York district attorney has dropped a prostitution charge against former reality TV star Alicia Guastaferro, but will still pursue remaining misdemeanor charges.
"Continuing investigation indicated that the prostitution charge was not viable. We were not going to be able to prove it beyond a reasonable doubt," Assistant District Attorney Robert Zickl told The Huffington Post.
The D.A. still plans to pursue charges of possession of a controlled substance and criminal impersonation.
Guastaferro, the teen beauty queen who appeared on the ABC reality TV show "Wife Swap," was arrested Aug. 27, after she was found with a 54-year-old Rochester-area attorney James D. Doyle, at a New York Thruway service area in Pembroke, 30 miles outside of Buffalo. State police said a concerned motorist contacted police to report a car being driven erratically before stopping at the travel plaza.
When state troopers arrived, they found Doyle's car illegally parked, with the engine running and the lights on.
Doyle, according to a copy of the arrest report provided to The Huffington Post, was "slumped over the steering wheel passed out," while Guastaferro was slumped over in the passenger seat. Doyle did not submit to a sobriety test and was arrested on a charge of DWI and other violations.
Troopers reported that Guastaferro gave officers identification for "Brittany Y. Myers," with a birth date of Sept. 23, 1989. After further questioning, she acknowledged she was Alicia Guastaferro, born in 1991, police said.
According to the police report, Guastaferro said that Doyle had given her fake identification, taken her to dinner and purchased alcoholic beverages for her. She told police Doyle pays her $500 to $700 to perform sexual acts and spend the night with him. The attorney denied the allegations.
The troopers said they also found pills in Guastaferro's possession, which she claimed were the antidepressant Paxil and tranquilizer Valium, the police report said.
Doyle was charged with driving while intoxicated, patronizing a prostitute and unlawful dealing with a child. In November, the prostitution charge against Doyle was dismissed in Pembroke Town Court. He still faces charges of driving while intoxicated and unlawful dealing with a child, as well as numerous traffic violations.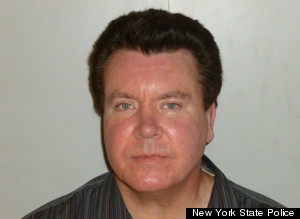 Authorities initially charged Guastaferro with criminal prostitution, along with the misdemeanors she is still facing.
Guastaferro is a member of a suburban Buffalo family featured in a 2008 segment of ABC's reality television show "Wife Swap." Highlights of the show included Guastaferro, then 16, receiving a new Chevy Tahoe and a daily present under a Christmas tree the family kept up year-round.
The teenager received widespread disdain from critics after the show aired and later filed a $100 million lawsuit against ABC and parent company Walt Disney. Guastaferro and ABC have since settled the lawsuit, according to CBS News.
Guastaferro and Doyle have pleaded not guilty. Guastaferro is due back in court on March 12.
Calling all HuffPost superfans!
Sign up for membership to become a founding member and help shape HuffPost's next chapter
BEFORE YOU GO
PHOTO GALLERY
Celebrities With Leaked/Hacked Photos