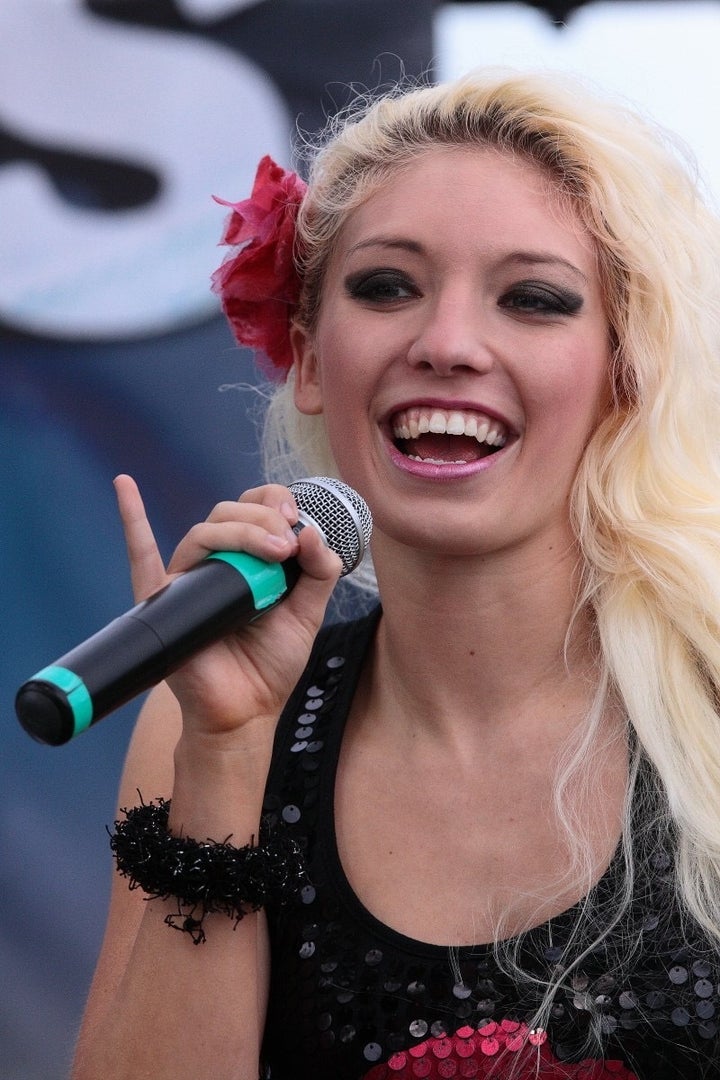 I recently spent over two hours doing a Skype interview with Alicia Guastaferro, aka Alicia G. I learned a lot about her past, her airtime on ABC's Wife Swap and the years following, but the young lady I was Skyping with contrasted that troubled teen represented in the media. Instead, she was a happy, well-spoken, up and coming music star who has a message for bullies.
Alicia G has been ranking the charts in both Europe and the United States, and she has let her indulgence in music change both her life and her outlook, which is very, very bright.
Intrigued by what makes Alicia G tick, how such a young, bright woman could have overcome so much in so few years, I asked her a few questions…and her are her answers.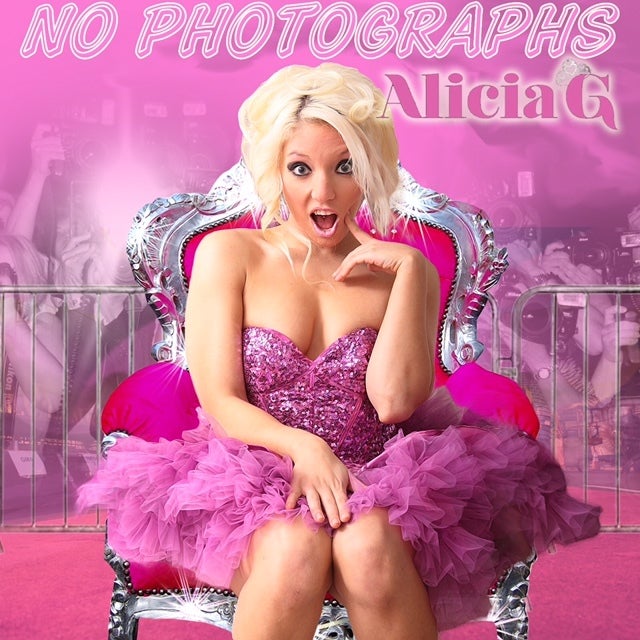 HH: What is the meaning behind your song No Photographs?
Alicia G: The meaning behind the song No Photographs basically talks about a girl who is in the spotlight, but who is trying to keep her head above the constant negative publicity. Seeing firsthand how the media can twist things, she is always on guard. However, if she happens to encounter the paparazzi, she always tries to set a good positive image for everyone, especially the young girls in today society who are affected by what the media says.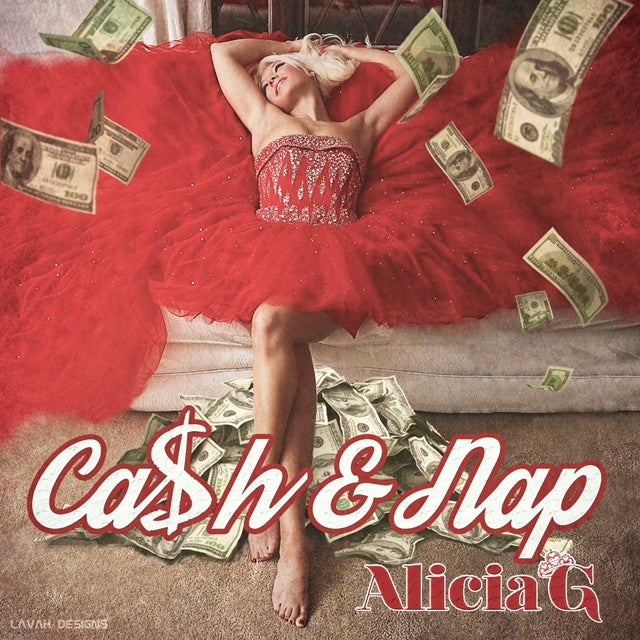 HH: Which of your songs was the hardest to write? Why?
Alicia G: Out of all my songs, the most difficult song to write was Bulletproof (written by me). It was both a difficult and a cathartic experience because I did not hold back…not at all. While I was writing, I laid my whole life story out on the table for everyone in the world to hear. The feeling of not knowing what people would think or how they would react was truly a scary, yet empowering, feeling that I had to overcome! Since it's been doing so well on the charts, I've been breathing a bit easier though.
HH: Your birthday is September 11 (1991). What impact was left on you by the events of 9/11 happening on your10th birthday?
Alicia G: The actual day 9/11 marked my tenth birthday. At only 10 years old, I remember sitting in math class passing out Krispy Kreme donuts to my classmates. All of a sudden all of the TVs in our classrooms turned on, and I stood there with a box of Krispy Kreme donuts and watched as the towers coming down. Everyone just stopped and stared. It was as though I was watching a movie and time just stood still. At such a young age, I could never realize the impact that that day actually left on the world. Not till years later did the realization sink in and I could start to wrap my head around what happened and the tragedy of how many lives were lost and affected by that tragic day. I think of it every year as I share my birthday with such a tragic day for our country.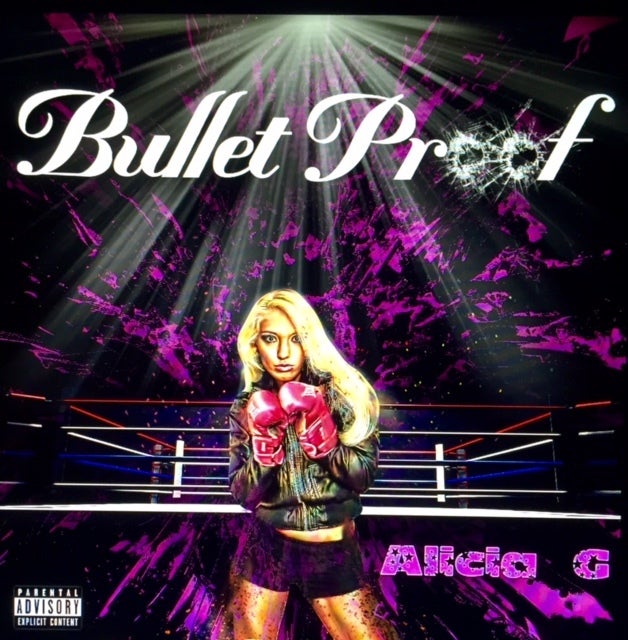 HH: You've opened musically for the Goo Goo Dolls, you've been on television, and you've won beauty pageants. What was it like being on stage versus on camera/television?
Alicia G: Personally I love being on television, but I truly love both being on the camera and I love being on stage! I love it all no matter what because at the end of the day I love to entertain. As long as I see someone smiling from my performance I know I did my job. All I can say is the world is my stage and the best is yet to come!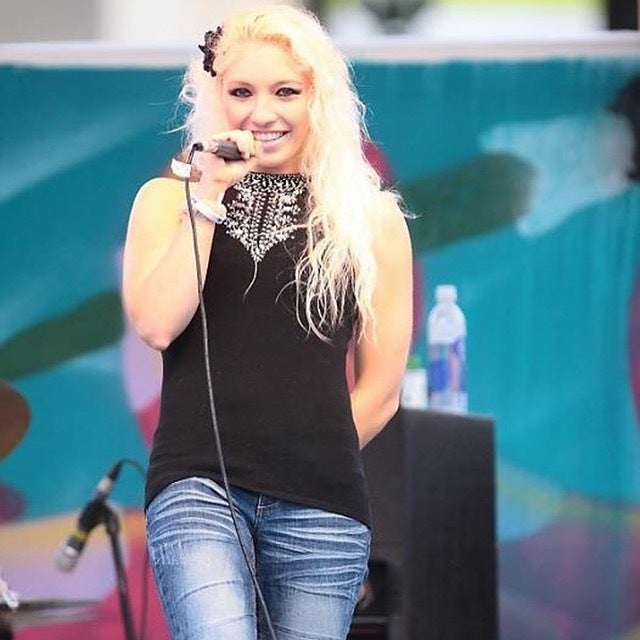 HH: Your music career has taken off in Europe, charting with household names. Do you think your songs connect with Europeans in a different way than in the states, where you are also charting?
Alicia G: I feel all people—no matter what age, race, ethnicity or gender—at the end of the day love all types of music and hopefully they enjoy mine! My music is very fun, flirty and can be connected to by all ages because in each song I like to tell a story—or at least have a moral to show in each song that I release to the public.
Another thing about my music is that I like each of my songs to stand out and not one sound like each other. That is very important to me. But, most of all I enjoy entertaining and writing and singing my songs for the world to hear. I truly do love my fans from the bottom of my heart!
HH: What is one thing you wish people knew about you?
Alicia G: One thing I wish people knew about me is that, I believe that everyone deserves to be truly happy! Throughout life and while growing up, I never lived a very ordinary life. As time went on, it only got more unreal. From being bullied all the way to physical hate crimes, being called names and people accusing me of things I've never done. It's disturbing how the media has put me through the ringer, but at the end of the day I'll never give up on my dreams because there is a light at the end of the tunnel! As one of my song quotes, "I'm like a Jack-in-the-Box … push me down, but I always come back up bum, bum, bang, bang ... I'm bulletproof and I'm here to stay." (Bulletproof by Alicia G.)
To learn more about Alicia G, visit her website:
Related
Popular in the Community