Over the last dozen years, singer-songwriter Alicia Keys has released five studio albums, racked up 15 Grammy Awards, sold 30 million singles worldwide and sold out venues across the country. She's an indisputable music veteran, but at the very start of her career, the now-34-year-old admits that she had a lot to learn about the business side of the music industry.
As she tells "Oprah's Master Class," Keys was only 16 years old when it started looking like she would be offered her very first record deal, with Columbia Records. At the time, she was eager not to let the opportunity pass by -- "I always have treated everything like it's my only chance," she says in the above video -- and couldn't wait to get the papers signed. There was only one hurdle: the negotiations.
For the talks, Keys says that studio executives brought her into a room. Immediately, she was in awe. "It was just the most beautiful room I'd ever seen," she recalls. "There's this white grand piano in front of this wall of windows, against the backdrop of New York City."
The skyline was stunning, but it was the piano that really captured Keys' attention. The excited teen took a moment to catch her breath before sitting down to play.
"I gave it my all and I sang my songs and I played my little heart out," she says. "I was like, 'Yes! I'll do anything for that piano!'"
Soon, one of the powerful executives began discussing the details of Keys' potential record deal. "The guy was like, 'You know, we're pretty close.' He said something to the nature of, he'll basically give me the piano if I do the deal," Keys says. "I was like, 'Yes!!"
Keys might have been ecstatic, but her manager quickly stepped in. "My manager's like, "Whoa, wait a minute. We're not doing this deal for no damn piano!'" she says, laughing. "[But] to me, that white baby grand piano was everything."
Though they didn't do the deal for just the piano, Keys says she did get something pretty special out of those negotiations.
"They did end up giving me a piano. It was not white, to my dismay, but it was my first piano," Keys says. "And I still have it, actually. I still have that piano."
"Oprah's Master Class" airs on OWN, the Oprah Winfrey Network.
Before You Go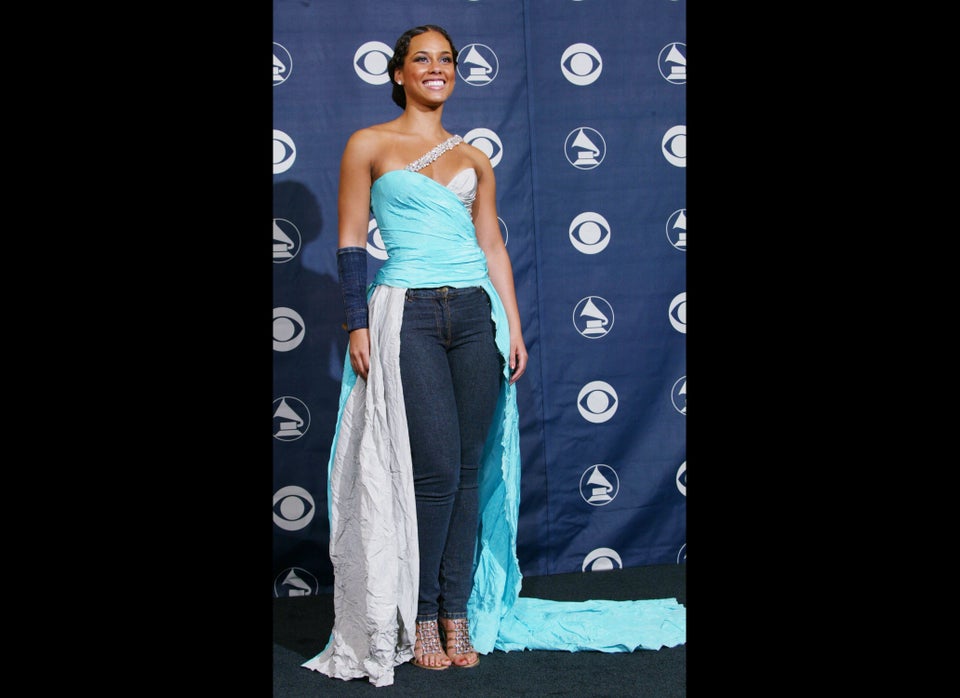 Alicia Keys' Style Evolution