This girl is on fire -- with makeup or without.
Already, in just the few days since the piece was published, the songstress has made good on her promise.
And from the looks of images she's posted, Keys has gone makeup-free for her most recent performances, too:
She explained in her essay that this new outlook resulted, in part, from a totally raw and honest photoshoot for her new album with photographer Paola Kudacki.
Keys, who arrived on-set from the gym with no makeup on and a sweatshirt -- a look she called a "quick run-to-the-shoot-so-I-can-get-ready look" -- ended up staying in that exact look for the shoot.
"I swear it is the strongest, most empowered, most free, and most honestly beautiful that I have ever felt," she said of the experience.
Keys is hardly the first celebrity to pose bare-faced, but there is something so powerful about the stance she has decided to take -- and it's resonating with fans.
A glance at the #nomakeup hashtag on Instagram produces over 12 million results, showing both women and men posing fresh faced for the camera (some prompted by Keys, others not).
Feeling empowered to be your truest self, whether that involves wearing makeup or not? Now that's a notion we can get behind.
Related
Before You Go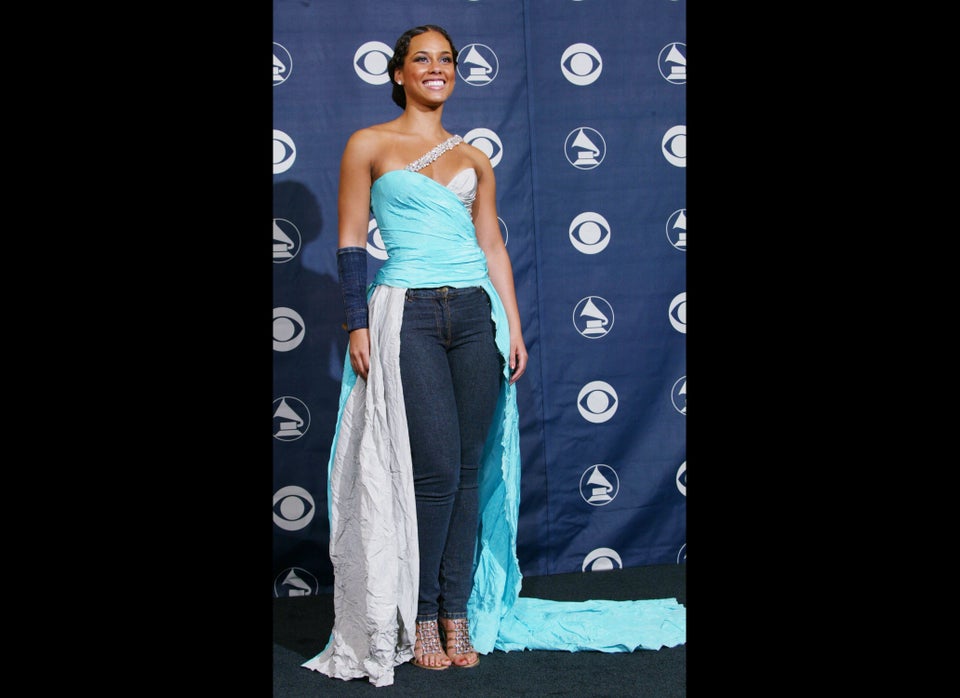 Alicia Keys' Style Evolution