 Alicia Keys has been turning-heads with her sensational style as she makes the rounds during Paris Fashion Week. The singer was spotted at list of high-brow shows including Givenchy, Yves Saint-Laurent, Stella McCartney and Chanel.
While Alicia has stuck to a black and white palette throughout the week--she's been adding a bit of visual interest with her unique choice of accessories.
She paired her ivory buttoned-up blouse and tuxedo jacket with a large cross statement necklace to take in the Givenchy show and just yesterday decided to up the style ante by donning a jeweled headpiece to the Chanel runway presentation.
The dangling hair jewelry was definitely head-turning, but we're not quite sure we love it. But this isn't the first time we're seen Alicia rock a set of crowned jewels.
But, what do you think of this most recent attempt?
Here's a look at Alicia's Paris Fashion Week ensembles and a few other A-listers (like Kanye West, Sean "P. Diddy" Combs and Cassie) who have been running around the the City Of Lights' stylish scene.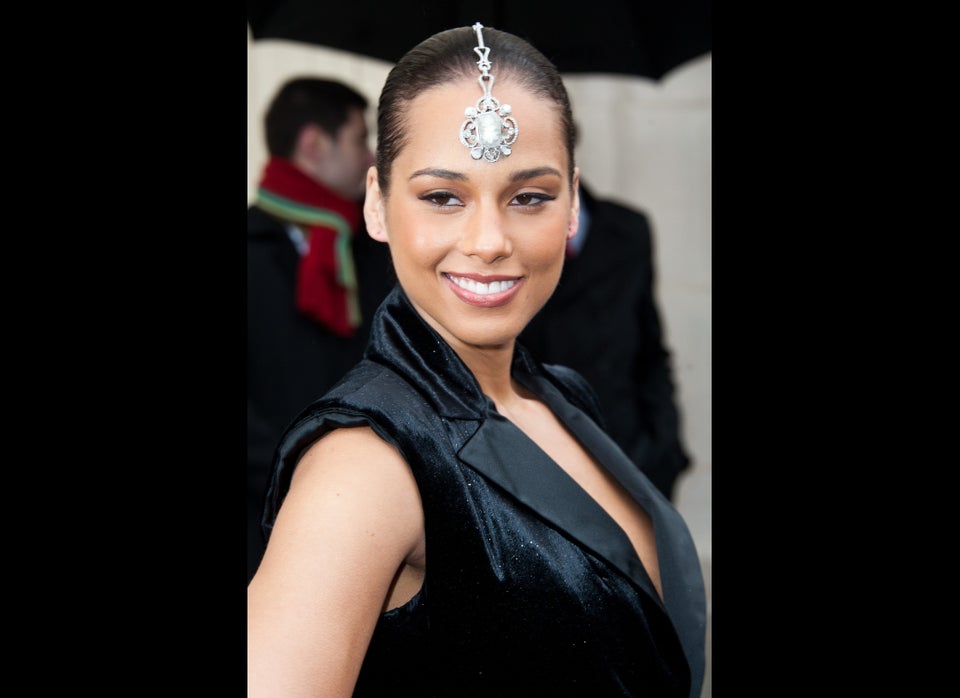 Paris Fashion Week/Alicia Keys