So much has been said about Beyonce's inaugural lip-syncing that Alicia Keys' prep work was all but ignored. But on Sunday, Keys made good on her earlier promises to deliver an all-new version of "The Star-Spangled Banner" when she sang the national anthem at the Super Bowl.
Keys' rendition was powerful and moving -- and she didn't have any problems singing the lyrics as they're written. That's more than can be said for Christina Aguilera, who famously goofed when she performed the song at the 2011 Super Bowl.
Keys sat at a piano as images of American soldiers overseas were inter-spliced with footage of her performance and emotional athletes.
"I'm really excited about it, I can't even lie," Keys said in advance of Sunday's performance. "I have to rehearse it totally, as if it's a brand-new song, because it is actually a brand new song in the style that I'll deliver it. I'm actually rehearsing it like a maniac."
The singer wasn't the only one who was excited: Sports books offered bets on the duration of her take on the anthem. One site set the over-under at 2 minutes and 15 seconds. Kelly Clarkson, Carrie Underwood, Jennifer Hudson and Jordin Sparks all performed the song in less than 2 minutes and 10 seconds. Billy Joel performed it in 1 minute and 30 seconds.
Let us know what you thought of Keys' anthem performance in the comments.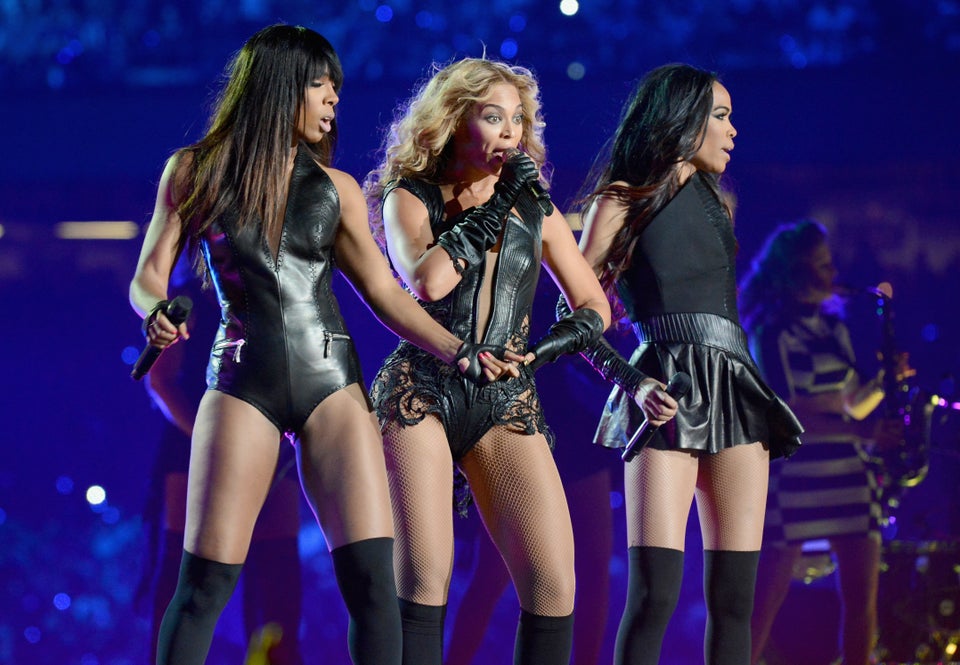 Super Bowl Performers
Popular in the Community