Alicia Keys went the "strong and sexy" route for the 2013 Grammys red carpet, donning a black Alaia gown with a tight dominatrix-like bodice. Strapped in tight, Alicia Keys' chest wasn't going anywhere.
When she took the stage to perform "Girl On Fire" with Maroon 5, however, Alicia had changed into a looser look with more malfunction potential. Her sheer black dress had two bands of fabric positioned in a "T" shape across the front, but the horizontal band wasn't quite thick enough.
Check out Alicia's outfit. Do you like the peek-a-boo look or is it simply ill-fitting?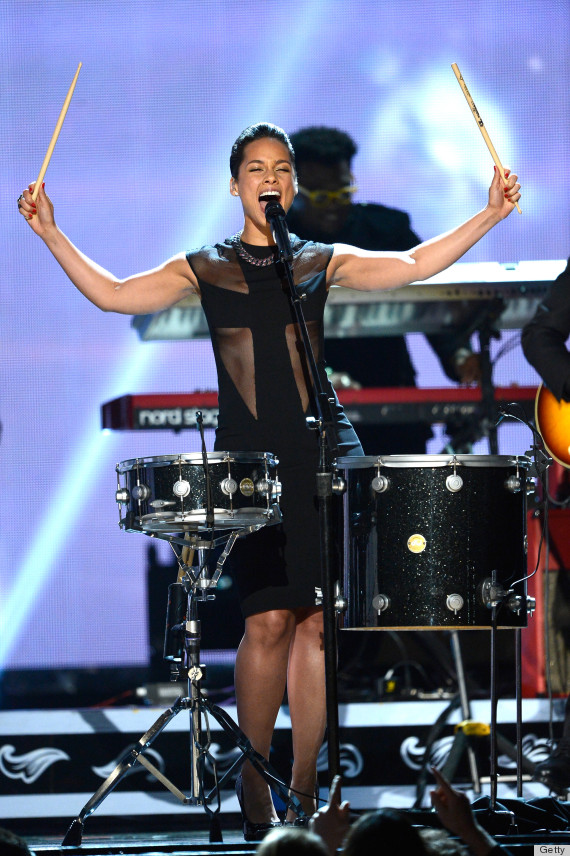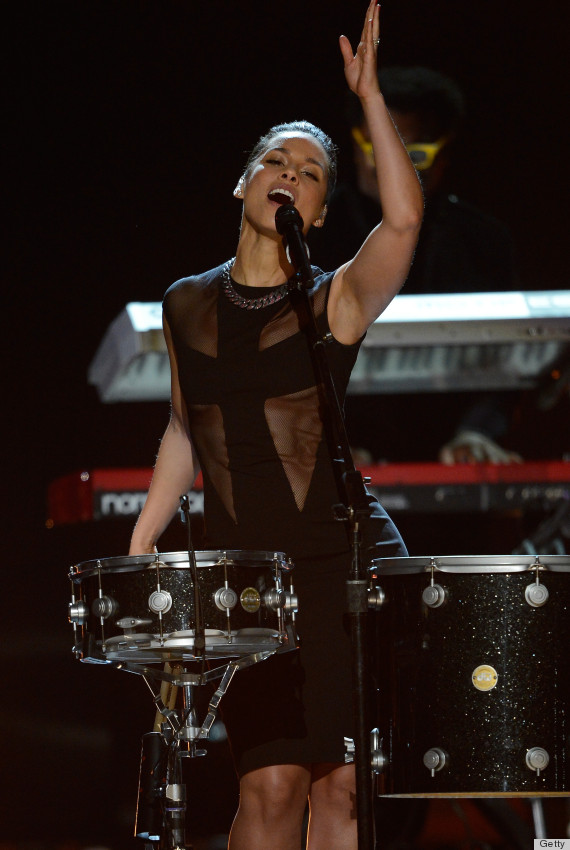 See underboob's more popular cousin, sideboob: