Police trying to solve the murder of a Texas teen have arrested one man and questioned another accused of sexually assaulting the victim, but say they have not named a suspect or person of interest in the case.
"We are using all of our resources to investigate this tragedy and to find the person or persons responsible," the Greenville (Texas) Police Department said Thursday in its latest press release.
Authorities discovered the body of 16-year-old Alicia Chanta Moore, who disappeared Nov. 2, at about 12 p.m. Tuesday in a trunk along Highway 47. The body, police said, appears to have suffered trauma, though police won't comment on the exact cause of death.
Months before Moore was killed, her mother told police that 49-year-old Terry Dwayne Ramsire abused her daughter, according to police. Ramsire was charged with sexual assault of a child and indecency with a child by sexual contact, according to a city spokesperson. He's being held in the Hunt County Jail on $70,000 bond, and while Ramsire was locked up at the time of Moore's disappearance and homicide, police say they are working to determine if a connection exists.
Greenville cops announced on Nov. 8 that they also arrested Tobias Whetstone, a man they previously questioned about Moore's disappearance, according to NBC 5. However, police said he was arrested on an outstanding family violence arrest and didn't immediately say if he's linked to Moore's killing.
The Huffington Post does not typically identify victims of alleged sexual assault, however Moore's identity was revealed to the media before the sexual assault allegations were made public.
Moore's body was found in Van Zandt County, about 40 miles from Greenville where she was last seen. Moore was captured on on surveillance camera footage safely exiting the school bus at 3:25 p.m. Friday, near her home. What happened to the teen next remains a mystery.
Moore's family was told that police questioned Ramsire, but do not believe there is any connection between Moore's death and the alleged sexual assault case. "[Ramsire] has no relevance to the [murder] case at all," Moore's aunt, Jessica Byrd, told The Huffington Post. "He was locked up way before that even happened."
Whetstone's mother, Tracy Whetstone, told NBC 5 that her son also was uninvolved in the Moore case. She said police searched their home Monday looking for evidence that would tie her son to Moore's disappearance but found nothing.
He son has an alibi, she said. "It makes me feel real bad," Whetstone told NBC 5. "I'm actually hurt about it, because I know my son would do nothing like that. We got witnesses where he was, and I know my son. I have faith in God, and I know he didn't do this."
Greenville police have yet to comment on a possible link, but Byrd said her niece knew Whetstone. "He knew Alicia through a mutual friend," she said.
According to the Van Zandt County Sheriff's Office, anyone who knew Moore or recently came into contact with her is being questioned by police.
CASE PHOTOS: (Story Continues Below)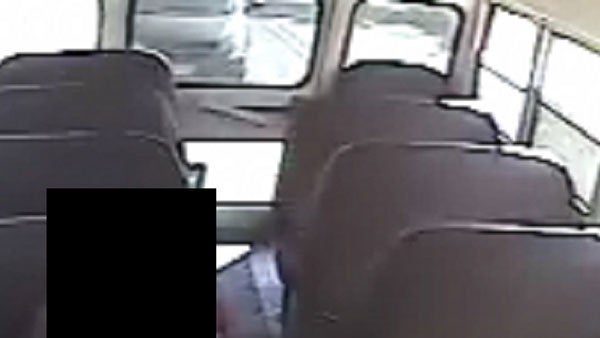 Alicia Chanta Moore
According to the news station, 14-year-old Khania Bailey-Hatley, a student who attends the same school as Moore, was walking home when a man grabbed her and told her to come with him. "I think he was hiding in the bushes or in a car," Bailey-Hatley told News 8. "He was like, 'come here.' He was behind me and I kept walking and he grabbed my shirt."
The teen said she fought off her assailant and ran to a friend's house to call police.
That suspect is described as a white male, about 30-years-old, tall and skinny, wearing a hat, glasses. He had facial hair and was wearing a blue jacket and blue jeans, police said.
The teen's mother, Pametria Bailey, said she wonders if the man who attempted to abduct her daughter is responsible for Moore's homicide. "There's no difference in the two situations," Bailey told News 8. "The only difference is my daughter got away, and she didn't."
Authorities have yet to comment on a possible connection.
Meanwhile, Moore's family is hopeful that a $15,000 reward will lead to an arrest in the case. According to Byrd, the award is for information leading to an arrest and conviction in her niece's murder. "We are hoping this leads to some answers -- that someone might come forward with information," she said.
Funeral arrangements for Alicia have not been finalized. Anyone wishing to contribute to the Alicia Moore Reward Fund or the Alicia Moore Memorial Fund can send checks to 9070 Westridge Blvd, McKinney, TX, 75070. Byrd said questions about either fund should be directed to 972-346-3000.
Anyone with information in the homicide case is asked to contact the Greenville Police Department at 903-457-2900.
Popular in the Community