Is Alicia Silverstone getting her parenting tips from birds?
The actress' 10-month-old son, Bear Blu, is already eating solids -- as long as they've been pre-chewed. In the latest video posted on Silverstone's website, the 35-year-old feeds her baby by chewing up his food and feeding it to him mouth-to-mouth.
"I just had a delicious breakfast of miso soup, collards and radish steamed and drizzled with flax oil, cast iron mochi with nori wrapped outside, and some grated daikon. Yum!" she wrote on The Kind Life, the website for her vegan cookbook, "The Kind Diet."
The "Clueless" star explained, "I fed Bear the mochi and a tiny bit of veggies from the soup ... from my mouth to his. It's his favorite ... and mine. He literally crawls across the room to attack my mouth if I'm eating. This video was taken about a month or 2 ago when he was a bit wobbly. Now he is grabbing my mouth to get the food!"
Dr. Jennifer Landa, who dedicates her practice to bioidentical hormone therapy, customized nutrition and fitness programs, told Fox News:
"There are those who think that a mom chewing a baby's food provides helpful enzymes from her mouth but it doesn't seem like a hygienic practice. Various viruses and bacteria, but especially herpes virus, may be passed from mother to baby. These microbes present a challenge that the infant's immune system may not be ready for."
WATCH:
More celebs with their kids: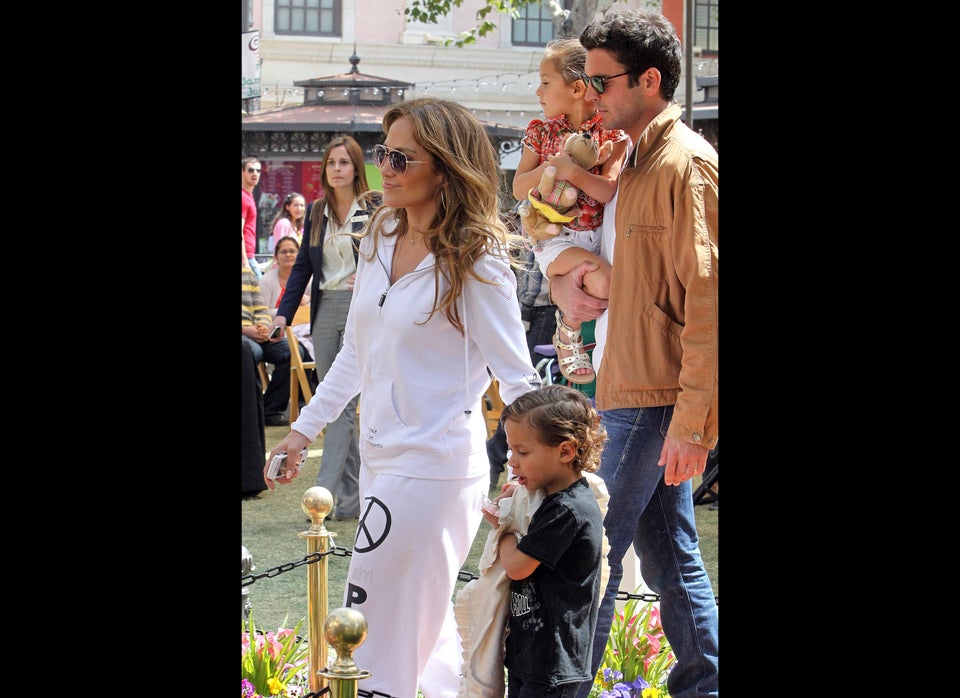 Celebrity Kids: Out And About
Related
Popular in the Community