In a move that is certain to set tongues wagging in the fashion world, Alina Kabayeva -- the reputed mistress of Russian Prime Minister Vladimir Putin -- is set to grace the pages of Russian Vogue next month.
The 27-year-old former Olympic gymnast is seen on the cover of the magazine's January 2011 issue wearing a gold Balmain gown, StyleBistro is reporting. The issue is already shaking up readers, many of which have taken to online forums to vent their disapproval, particularly since the dress -- worth an estimated $33,000 -- had previously been photographed for other publications.
According to the Daily Mail, Kabayeva is best known in her native Russia for participating in the 2000 Sydney Olympics, where she took home a bronze medal, followed by a gold medal four years later in Athens. Putin reportedly requested an audience with the then-17-year-old Kabayeva upon her return from Sydney.
Though reps for both Kabayeva and Putin have denied the allegations of an affair, a St. Petersburg wedding planning firm claimed they had been contacted to plan the couple's wedding in 2008. Kabayeva gave birth to a son last year, though the father has never been publicly identified. Meanwhile, the 58-year-old Putin has been married to Lyudmila Shkrebneva since 1983 -- incidentally, the same year Kabayeva was born. Russia Vogue January 2011 cover: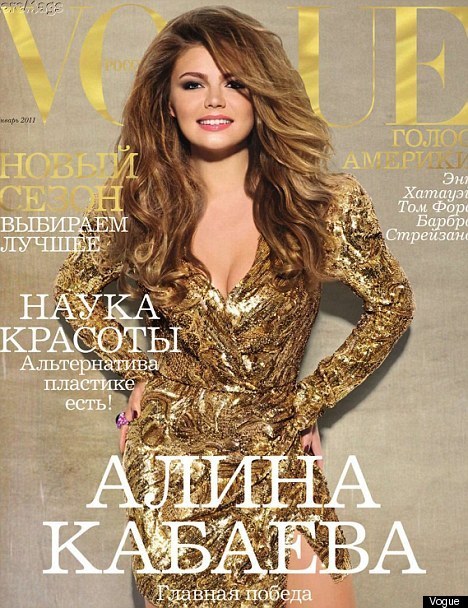 See photos of Kabayeva over the years here: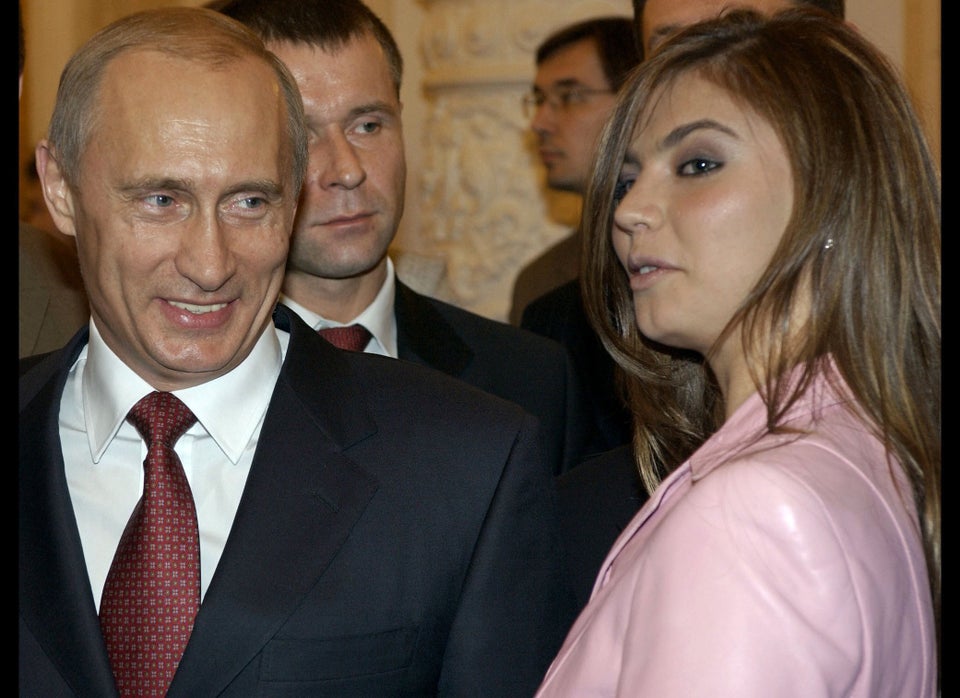 Popular in the Community