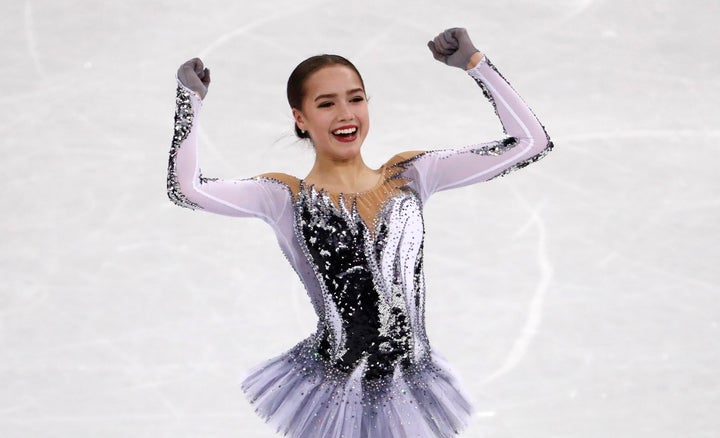 By Soyoung Kim and Elaine Lies
GANGNEUNG, South Korea (Reuters) - Alina Zagitova took the lead in women's singles figure skating on Wednesday with a brilliant free skate that set a world record, giving her nation a strong shot at its first gold of the Pyeongchang Games.
The Olympic Athlete from Russia's routine to "Black Swan" featured three triple jumps, including a triple Lutz and triple loop combination and was awarded 82.92 points.
"I'm happy to have a clean skate and really grateful to myself for that," the 15-year-old said via a translator.
"I don't think it was my best, I can be better. My next goal is to of course have a clean free skate."
Her compatriot Evgenia Medvedeva, who had set a new world record before Zagitova broke it some 15 minutes later, was second on 81.61 points.
Canada's Kaetlyn Osmond was third on 78.87.
"It was not my best but it was okay," Medvedeva told reporters. "Every day I see Alina working so hard and she did her best today," added the 18-year-old who trains with the same coach as her compatriot.
Medvedeva was for a long time favored to top the podium at Pyeongchang but suffered a broken foot that ate into her training time and lost for the first time in two and half years in January when she was beaten by Zagitova at the European Championships.
"I was calm performing the routine, the game will go on. I am happy with setting a new personal record," said Medvedeva.
"I'm good friends with Alina, I practice together with her and talk with her all the time."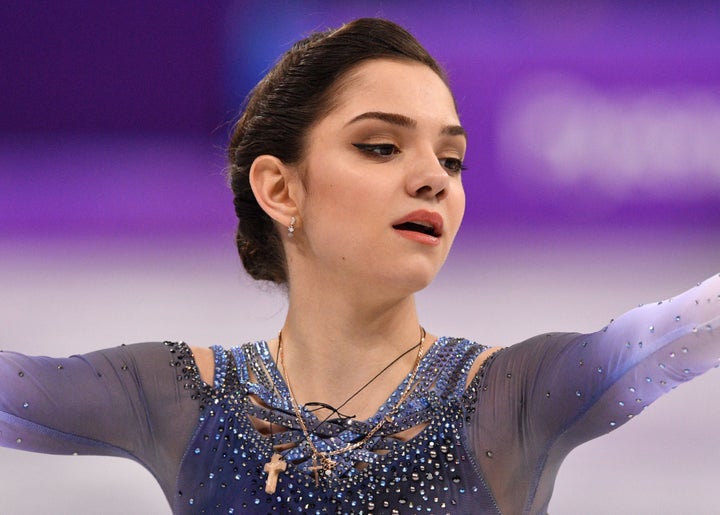 Japanese skaters Satoko Miyahara and Kaori Sakamoto were in fourth and fifth.
America's Mirai Nagasu had come into the event with high expectations but fell on her triple Axel after becoming the first American to nail it in the Olympics during the team competition and bobbled her triple loop to end up in ninth.
"Today wasn't my day, but my triple triple was still pretty good so I'm happy about that," Nagasu said.
The free program is on Friday.
(Reporting by Elaine Lies and Soyoung Kim; editing by Sudipto Ganguly)
Related
Popular in the Community