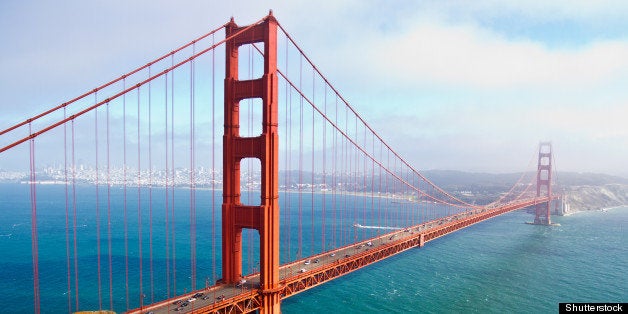 It's not every day when a home in San Francisco's most exclusive neighborhood goes on sale, especially when the property used to belong to one of the city's most famous residents of all time.
Nestled inside Presidio Terrace, San Francisco's highest-profile gated community, the Beaux Arts mansion previously owned by former mayor Joe Alioto boasts five bedrooms and six and a half bathrooms.
Designed in 1911 by architect George Applegarth, who was also responsible for the Legion of Honor's California Palace, the 8,000 square foot property comes stuffed with a home theatre, gym, sauna, four fireplaces, a 1,000-bottle wine vault and an entire "au pair suite."
34 Presidio Terrace could be yours for a mere $8.9 million.
While its price tag is certainly lofty, the property has come down a bit over the past handful of years. In 2005, the home was listed at $10.4 million.
The private Presidio Terrace is gated, meaning us plebeians can't get inside without an invitation (or sneaking inside when the gate opens). But as SFist notes, the intrepid explorers of Google Street View darted inside--giving anyone who drops the little Street View guy into that particular area of the map the ability to take a virtual tour.
Related
Popular in the Community