Asking famous singers and big-name celebs to prom isn't exactly new, though requesting the presence of a talk show host to the big dance might be a first.
Alirio Magana, a student at North Rockland High School in New York, created a promposal video asking Ellen DeGeneres to be his prom date. The 18-year-old, who has cerebral palsy, dressed up for the occasion and rocked a sparkly bow tie on a red carpet as the rest of the school danced around with pictures of Ellen's face.
"I watch her every day at 4:00, and I really like her dancing," he said.
Hopefully they'll get to hit the dance floor together at his prom in June.
Related
Before You Go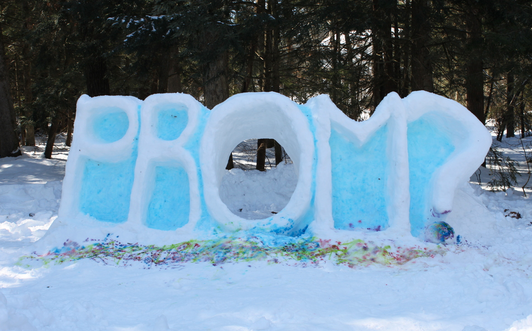 Ultimate Promposals 2013