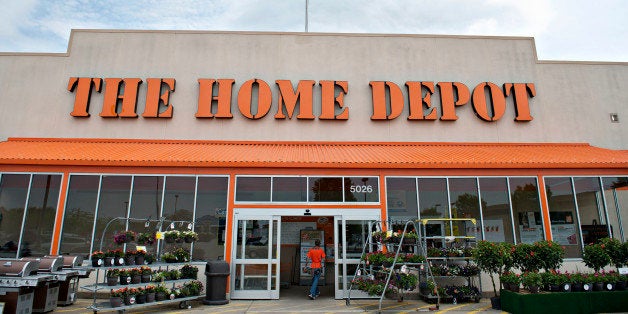 The mother of a pregnant woman who was murdered and then sexually assaulted by her former supervisor has filed a lawsuit against a Chicago flower company and a home improvement retail giant.
Sherry Anicich filed the wrongful death lawsuit against The Home Depot and Grand Flower Growers on Monday, in Cook County Court, on behalf of her deceased daughter Alisha Bromfield and unborn granddaughter.
Bromfield, a Grand Flowers employee who frequently set up floral arrangements at Home Depot, was murdered by her manager Bryan Cooper. Anicich alleges that officials from both companies ignored complaints from her daughter that Cooper often insulted her with derogatory language and made unwanted romantic advances.
Cooper, 37, of Plainfield, Illinois, was convicted in May of two counts of intentional homicide for strangling Bromfield, 21, also of Plainfield, and her unborn baby that she planned to name Ava.
CASE PHOTOS: (Story Continues Below)
PHOTO GALLERY
Alisha Bromfield Murder Case
Cooper killed Bromfield, who was nearly seven months pregnant, in August 2012, while she attended a wedding in Door County, Wisconsin.
Cooper was also found guilty of third-degree sexual assault, because he had sex with Bromfield's body after he killed her, prosecutors said.
A judge in July sentenced Cooper to two consecutive life sentences without parole for the homicides and an additional two years for the sexual assault.
"Along with all the remorse, regret and shame that streams down through my veins each and every day, I have come to the assumption that there are really no words I can truly say to express how sorry I am that such tragedy did happen and the fact that I did cause the death of Alisha and Ava Bromfield," he said during his sentencing hearing.
According to the lawsuit, Bromfield had worked for Grand Flower Growers since she was a teenager and in 2012, her job involved tending flowers and setting up displays at The Home Depot.

The court documents state that Cooper, who was also a Grand Flower Growers employee, was Bromfield's supervisor. The documents further allege that while the flower company employed the two, The Home Depot supervised them at job sites.
Cooper, the lawsuit alleges, had shown a pattern of misconduct in the months leading up to Bromfield's murder, that included him referring to her as a "whore" and "slut."
"This was an ongoing course of conduct on Cooper's part, and Alisha repeatedly complained to Grand management about Cooper's conduct, and that he was open in suggesting an intimate relationship between himself and Alisha, based upon the time he was able to be with her because of his work supervision," the lawsuit states.
"Despite these complaints, no action was taken by defendants to investigate, monitor, limit or control Brian Cooper in his interactions with Alisha," it continues. "Not only were those complaints ignored, but these same persons, it is now believed, actually cooperated with in arranging for Cooper to be alone with Alisha to facilitate his continuing pattern of abuse."
According to the lawsuit, Cooper killed Bromfield when she declined to date him.
"At the time of the foregoing, Alisha was nearly seven months pregnant, and the fetus (Baby Ava Lucille) was viable and alive, but died as a result of her mother's murder and rape," the lawsuit states.
Anicich's is seeking unspecified punitive and compensatory damages in the wrongful death suit.
None of the parties in the lawsuit responded to The Huffington Post's inquiries on Thursday.
Calling all HuffPost superfans!
Sign up for membership to become a founding member and help shape HuffPost's next chapter
BEFORE YOU GO
PHOTO GALLERY
FBI's Ten Most Wanted