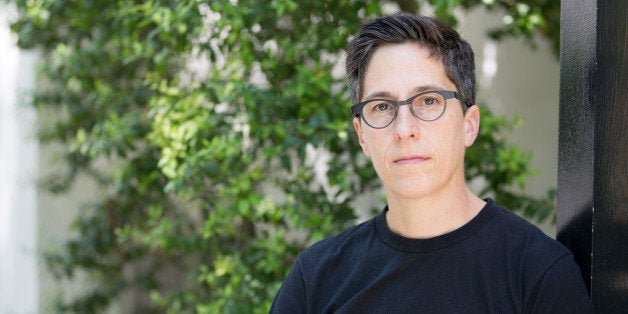 On Wednesday, cartoonist Alison Bechdel was named one of 21 new MacArthur Fellows. Bechdel's name may be familiar to you from her graphic memoirs Fun Home: A Family Tragicomic and Are You My Mother?, or you may recognize her as the deviser of the Bechdel test, a metric she described in a 1985 comic strip that assesses whether movies have meaningful interactions between female characters. For decades, she's been assembling a groundbreaking body of work that plays with what the cartoon form can do, through her graphic memoirs as well as through her comic strip "Dykes to Watch Out For."
Bechdel's choice as a MacArthur Fellow made a splash, however, as it marks only the second time a cartoonist has been selected for the honor. The first, Ben Katchor, was awarded the fellowship in 2000.
Graphic novels and cartoons have been catching more and more of the spotlight in recent years, with serious, realistic comic books such as Bechdel's memoirs, Marjane Satrapi's Persepolis, and Craig Thompson's Blankets helping push the form further into the literary mainstream. Not all attention is positive, however; the American Library Association has made graphic novels the theme of 2014's Banned Books Week (Sept. 21-27), because "despite their literary merit and popularity as a format, they are often subject to censorship."
Bechdel's choice for a MacArthur fellowship, however, demonstrates that the increasingly serious critical attention shown to cartoonists and graphic novelists can pay dividends. The fellowship provides $625,000 over five years to each recipient; Bechdel noted to the Los Angeles Times, "It will give me a lot of security that I don't have."
Though no novelists or short-story writers numbered among the 2014 winners, new fellows also included poet Terrance Hayes, translator and poet Khaled Mattawa, and playwright Samuel D. Hunter.
Read more about all 21 MacArthur Fellows from 2014 here.