Kentucky Democratic Senate candidate Alison Lundergan Grimes on Thursday repeatedly dodged inquiries as to whether she voted for President Barack Obama, who remains extremely unpopular in the Bluegrass State.
Sitting down for an interview with The Louisville Courier-Journal editorial board, the Kentucky secretary of state refused to answer the question and stressed her support for Hillary Clinton in 2008's presidential race.
"You know, this election isn't about the president. It's about making sure we put Kentuckians back to work," she said.
Asked again, Grimes said, "I was actually in '08 a delegate for Hillary Clinton and I think Kentuckians know I'm a Clinton Democrat through and through. I respect the sanctity of the ballot box and I know that the members of this editorial board do as well."
Senate Minority Leader Mitch McConnell's (R-Ky.) campaign has repeatedly portrayed the Democrat as beholden to Obama, including to his health care and energy policies. Asked a final time in the sit-down whether she voted for the president, Grimes maintained that he wasn't on the ballot.
"I don't think the president is on the ballot, as much as Mitch McConnell might want him to be. It's my name, and it's going to be me holding him accountable for the failed decisions and votes that he has made against the people of Kentucky," she said.
Grimes also affirmed her unreserved support for abortion rights. She said the decision is "between a woman, her doctor and her God."
A poll released this week showed Grimes with a 2-point edge in the high-stakes Senate race. HuffPost Pollster, which averages all publicly available polling data, shows McConnell sustaining a lead, however.
Before You Go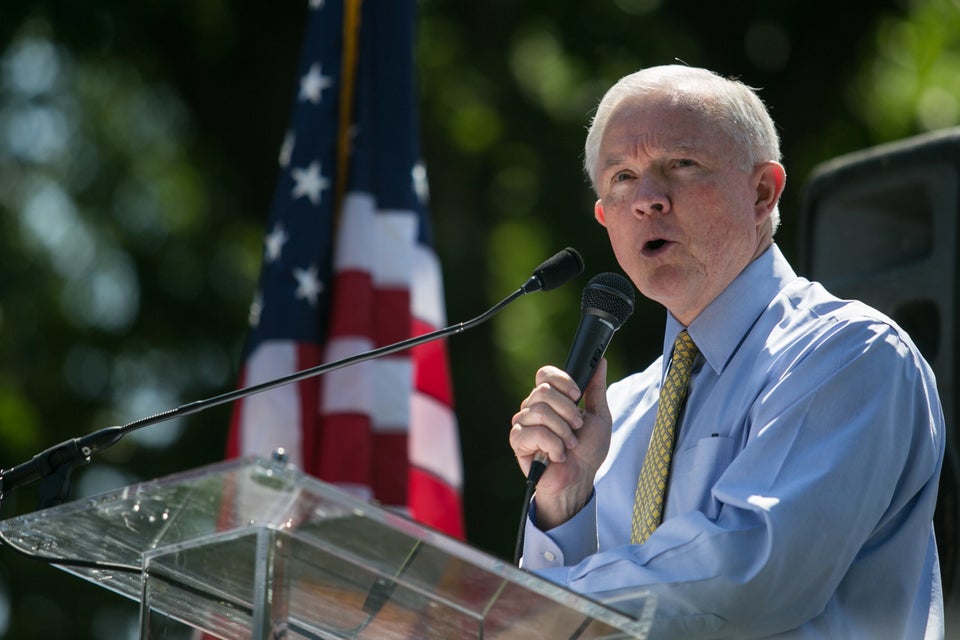 Senate Seats Up For Grabs In 2014
Popular in the Community