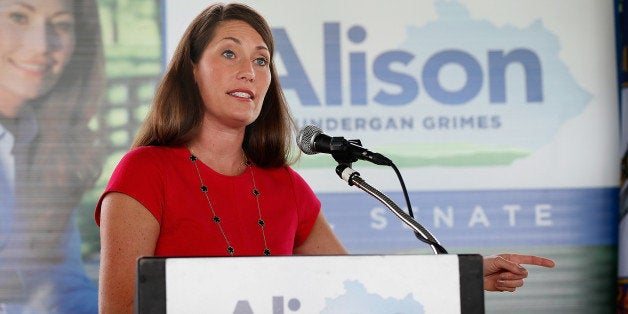 Kentucky Secretary of State Alison Lundergan Grimes (D), who's looking to oust Senate Minority Leader Mitch McConnell (R-Ky.) in the November 2014 midterm elections, had an ad that featured a stock photo of a Ukrainian model posing as a coal miner, according to an article in Politico on Thursday.
The ad was originally emailed to the campaign's press list with a stock photo taken by Ukrainian photographer Viktor Gladkov. The model's photo was not used in the print version of the same ad.
The original ad said "President Obama and Washington Don't Get It ... Alison Grimes Does." It featured another quote that said "As Kentucky's next U.S. Senator, I will work across the aisle with Republicans and Democrats to save coal jobs and fiercely oppose anyone who works against Kentucky's coal industry. Stand with me."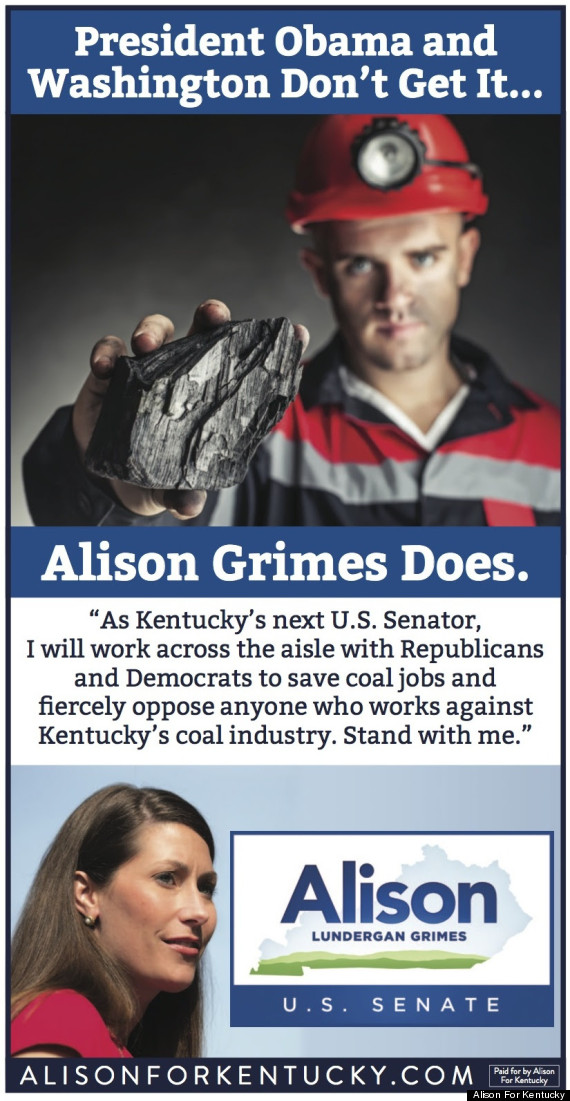 McConnell's campaign responded to the Grimes campaign with a press release and this tweet:
The ad comes after Grimes accused President Barack Obama's Environmental Protection Agency of "targeting Kentucky coal with pie in the sky regulations that are impossible to achieve."
HuffPost Pollster has McConnell leading Grimes ahead of this fall's general election:
UPDATE: 6:49 p.m. -- Grimes' campaign noted that McConnell also has used stock imagery in his campaign.
Grimes spokesman Preston Maddock sent the following statement to HuffPost:
By the McConnell campaign's logic, his support for the Second Amendment is so fake he has to rely on a hunter from Denmark and a gun from Slovenia to prove he is more than just a CPAC laugh line. Evidently Mitch McConnell's team would rather drum up a fake scandal about an ad that did not run than admit their mistake and talk about the issues important to Kentuckians.
REAL LIFE. REAL NEWS. REAL VOICES.
Help us tell more of the stories that matter from voices that too often remain unheard.
BEFORE YOU GO
PHOTO GALLERY
Coal Ads Through History