Democrat Alison Lundergan Grimes, who is challenging Senate Minority Leader Mitch McConnell (R-Ky.) in 2014, invited her opponent to join her at the gun range.
In an email to supporters Friday, Grimes emphasized her support of the National Rifle Association and slammed McConnell for "pandering to Washington lobbyists."
Grimes released the following statement:
As an NRA member, my strong support for the Second Amendment is unquestioned. I am proud of Kentucky's long-held gun ownership, sporting and hunting traditions. It is unfortunate that Senator McConnell is desperate to mislead Kentucky voters about my strong support for the Second Amendment. In the Senate, I will protect my fellow Kentuckians' right to keep and bear arms. Whenever he's not busy pandering to Washington lobbyists, I welcome Senator McConnell to come shoot with me at the range any day.
Grimes also tweeted her invitation, along with a photo of herself shooting a gun:
Earlier this week, Grimes released a memo to The Huffington Post outlining how her campaign could prevail in the 2014 election. Read the full memo here.
Before You Go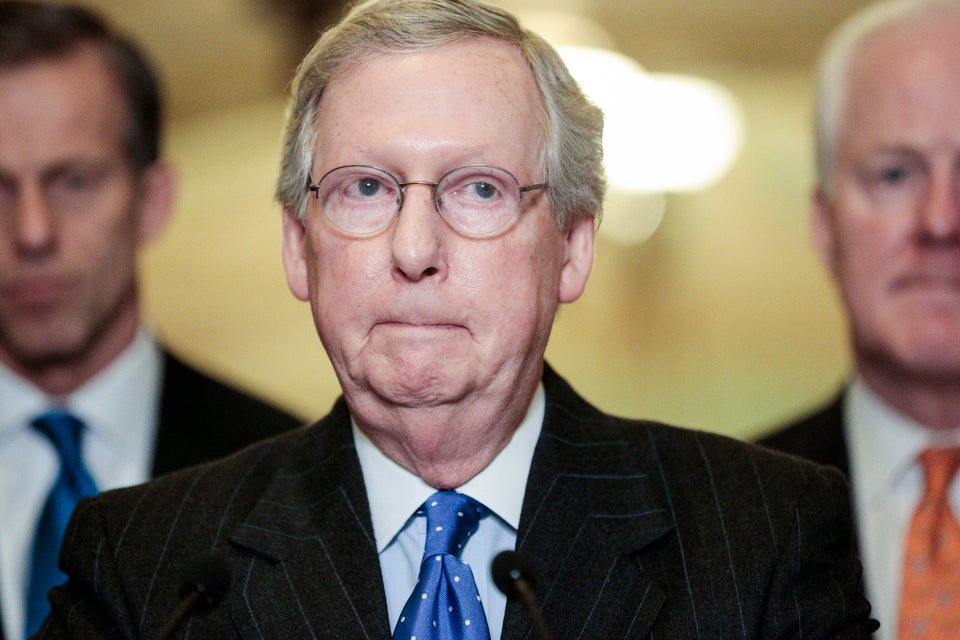 Say Cheese! Mitch McConnell Smiles
Popular in the Community