Kentucky Secretary of State Alison Lundergan Grimes (D) said she won't "be bullied" into making any immediate decisions about running against Senate Minority Leader Mitch McConnell (R-Ky.), WHAS11 reported on Thursday.
Grimes referred to leaked tapes first reported by Mother Jones, featuring McConnell discussing potential strategies for taking on actress and activist Ashley Judd, who was considering a run against him. McConnell's aides were recorded discussing Judd's potential political weaknesses, including her religious beliefs and mental health.
"I won't be bullied into any decision," Grimes told WHAS11. "I will tell you that the bully tactics that we see displayed are a continuation of those exemplified in the recording that has surfaced by Mitch McConnell. And this Kentucky woman won't be bullied."
Though the young secretary of state has not definitively made a decision about whether she would challenge McConnell, Grimes criticized the Senate minority leader, claiming he was "the very essence of what's wrong with Washington right now."
"Kentuckians are tired of the obstruction, they are tired of the failed policies and they are looking for new leadership," Grimes said.
Grimes said she was weighing the decision to run with her family and with supporters. In March, Politico reported that Grimes met with family friend and former president Bill Clinton, who was reportedly wooing her into running.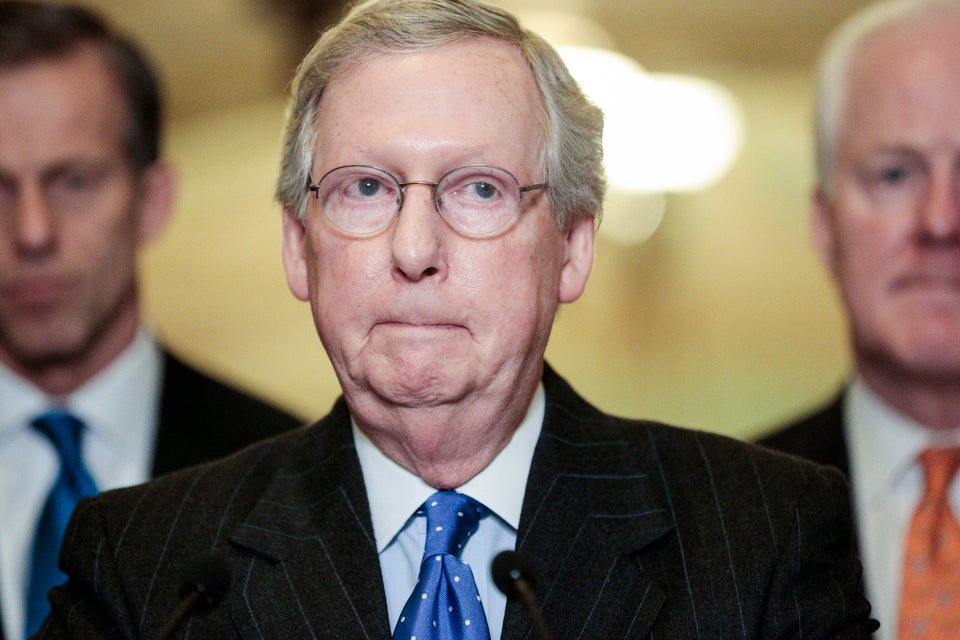 Say Cheese! Mitch McConnell Smiles
Popular in the Community