WASHINGTON -- Kentucky Democratic Senate candidate Alison Lundergan Grimes has declined to say how she would have voted on the Affordable Care Act had she been in the Senate in 2010, an ambivalence that was highlighted in a recent story by the Associated Press.
In response to a follow-up inquiry from The Huffington Post, Lundergan Grimes, Kentucky's secretary of state, again dodged the question by insisting that her presence in the Senate would have meant that the law would have come out looking completely different.
"If I had been in the Senate, it would have been a different law," she said. "As Kentucky's next senator, I will vote to fix it -- which is more than Mitch McConnell would do. I've said all along that the law isn't perfect and there are parts that need to be fixed."
"McConnell has failed to offer any new ideas to help the people of Kentucky, and instead resorts to desperate Washington games that tear our people down. For me, this is about looking out for Kentuckians and putting them first," she added.
Had Lundergan Grimes been in the Senate instead of McConnell -- who made it his mission as Senate minority leader to unify Republicans against Obamacare -- it's very well possible that the law could have looked different.
But that's not what happened. And with Obamacare as one of the central issues of this election cycle, it's unlikely that questions about her position on the subject will go away any time soon.
More than 413,000 Kentucky residents signed up for health insurance under the Affordable Care Act before the March deadline. Gov. Steve Beshear (D) has called it an "indisputable success."
Grimes did tell the Associated Press that she does not want to repeal the law.
McConnell has tried to tie Grimes to the president, who has a 60 percent disapproval rating in the state.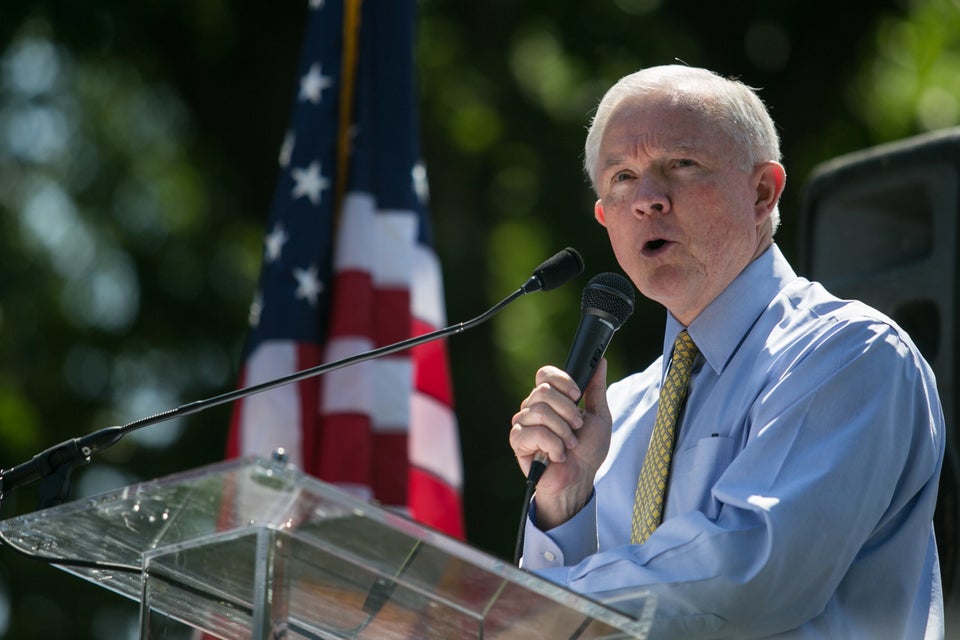 Senate Seats Up For Grabs In 2014
Popular in the Community