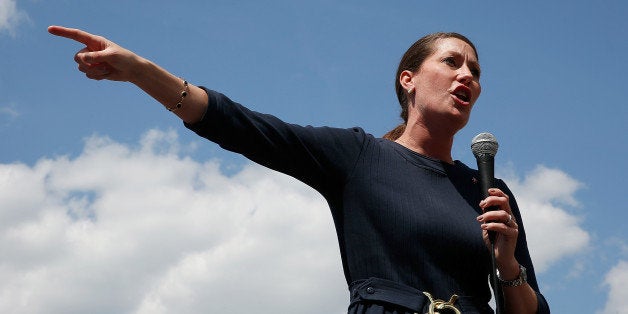 A new poll on Kentuckians' attitudes towards taxation may bear some worrying trends for Senate Minority Leader Mitch McConnell (R-Ky.) in the country's marquee Senate race.
The Americans for Tax Fairness Action Fund released the results of a new poll Thursday showing that a majority of Kentucky voters support making the federal tax system fairer to middle-class families by requiring wealthy individuals and corporations to pay a "fairer" share of taxes.
The poll, conducted by the liberal-leaning Public Policy Polling, also found that Kentucky Secretary of State Alison Lundergan Grimes, the Democratic nominee, leads McConnell by 48 percent to 46 percent, with just 6 percent of voters undecided.
PPP's poll shows that 80 percent of voters said they're more likely to vote for "a candidate who wants to close loopholes to make sure millionaires do not pay a lower tax rate than the middle class," while 76 percent of voters would be more likely to vote for "a candidate who wants to make sure that the rich and corporations pay their fair share of taxes."
Though Grimes hasn't struck the most populist tone while campaigning -- and doesn't advocate increasing individual income tax rates -- the issue of taxation flared up last week over funding for a $2.6 billion bridge project. Grimes released a plan to pay for a new bridge in the state by closing corporate tax loopholes and using the additional revenue to fund the bridge's construction, while McConnell said he'd do so by reducing construction worker wages.
The poll found that 63 percent of respondents favored Grimes' proposal over McConnell's.
Grimes also hasn't avoided associating with some of the more progressive personalities within the Democratic Party, such as Sen. Elizabeth Warren (D-Mass.), who has said she will campaign with Grimes in Kentucky.
The poll surveyed 682 Kentucky voters from June 20 to 22 and has a margin of error of 3.8 percentage points.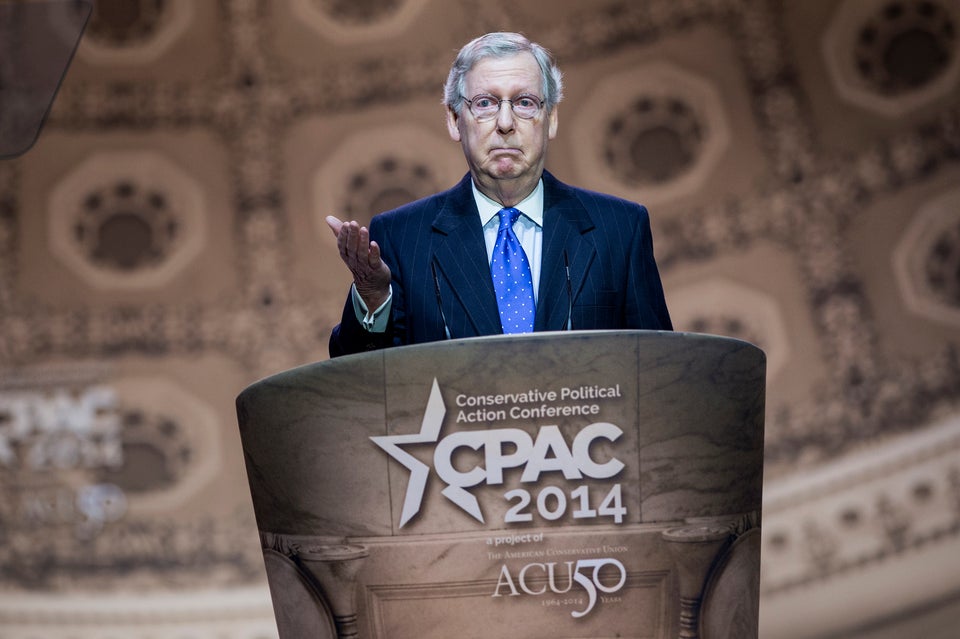 Mitch McConnell & Alison Lundergan Grimes
Popular in the Community