Last year, Alison Teal arrived on a Maldivian island completely naked and ready to do 21 days without food or water for Discovery Channel's reality show, "Naked and Afraid." While the world watched Teal survive the scorching hot beach with coconut water and hats made of palm fronds, Teal struggled with something else.
She was overwhelmed with how much plastic trash she saw washed up across the small island. She even handcrafted a raft from the pollution and paddled back to civilization, thus winning the challenge.
"I told myself that I had to come back," she told The Huffington Post. "I wanted to see what I could do for a land that helped me survive for almost a month."
This past summer, Teal returned to the Maldives with photographer Sarah Lee and Australian filmmaker Mark Tipple to show the world what wasn't filmed during the 40 minutes that ran on TV.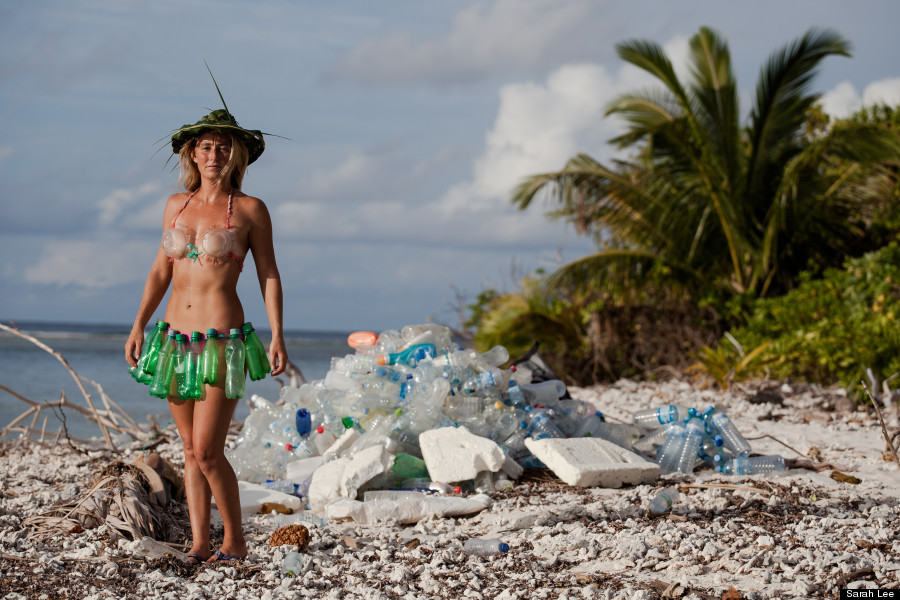 In the photo above, Teal poses with plastic bottles and trash she found in just 50 feet of beach.
Teal filmed her return to the Maldives as a part of her online film series Alison's Adventures. Her goal was to clean the island while raising awareness about plastic pollution.
"When I went back, I didn't know what to expect," Teal said. "It was like walking into your home to find that it had been trashed. You couldn't take a step without [finding] a water bottle. It was a million times worse than when I was there -- and it was already bad."
Teal discovered that before the show began filming, two villages had spent an entire week cleaning the tiny remote island. When she returned, she gathered local volunteers and organized a beach clean-up.
"The most incredible part for me was to team up with the children there," she said. "They're the future of the Maldives and they're the ones that need to see what's happening."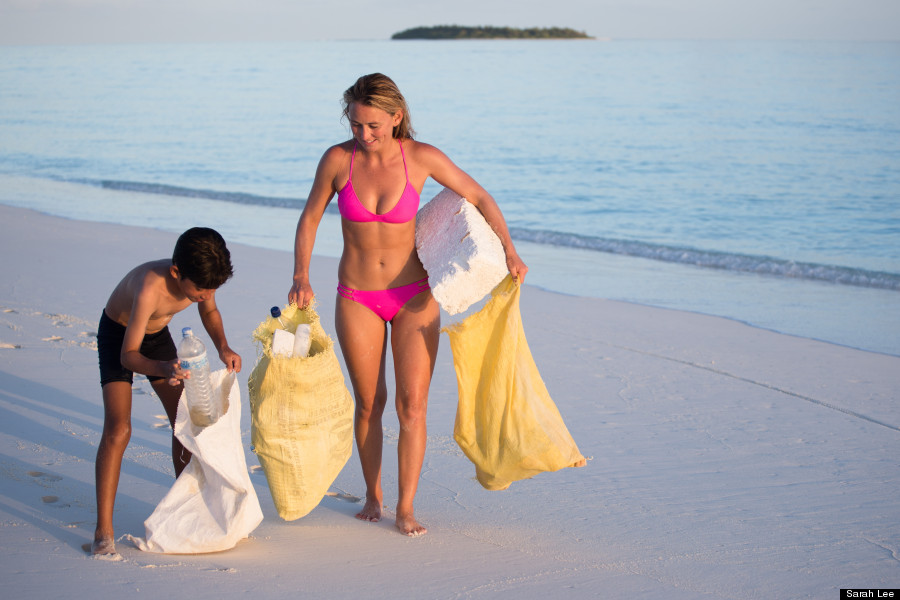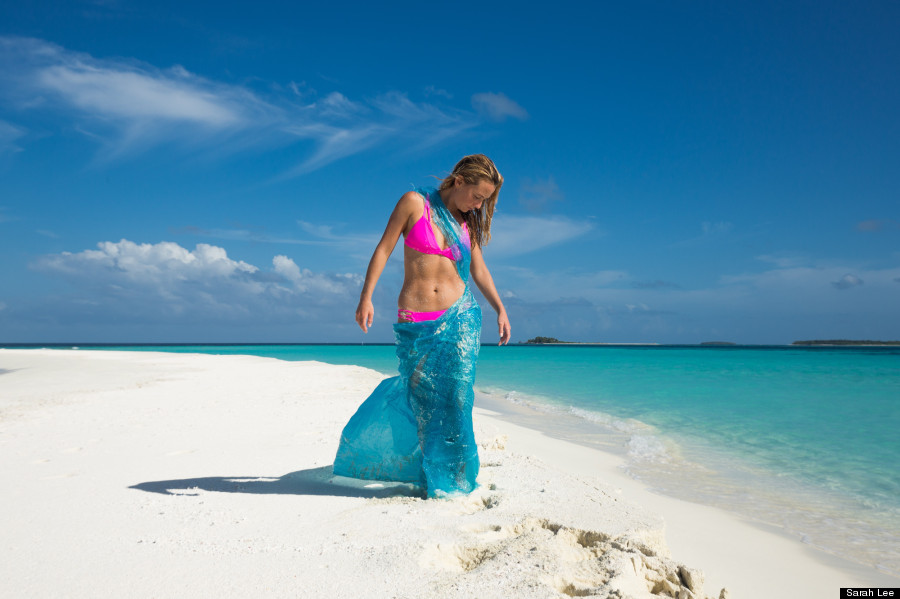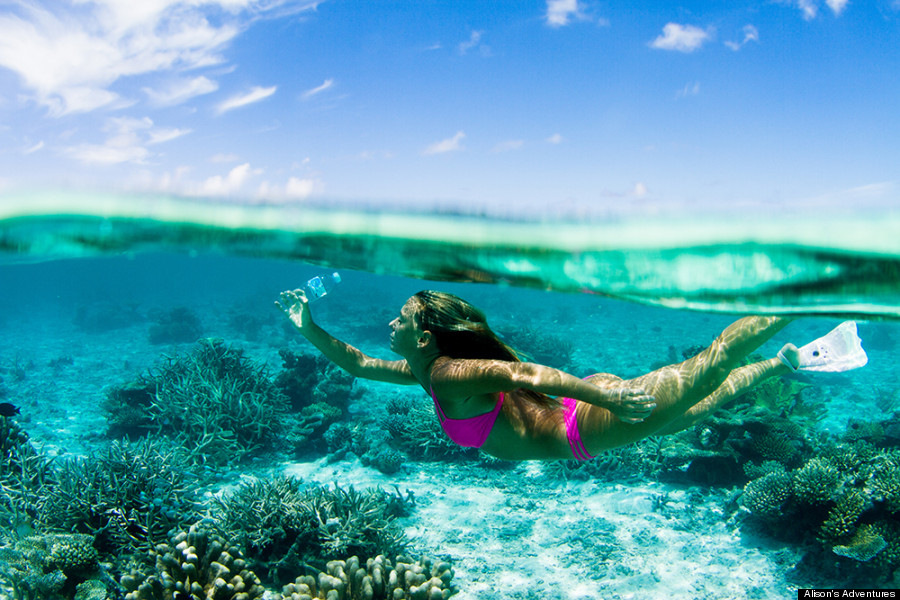 With permission from the country's government, Teal and her crew documented the Maldives' Trash Island, also known as Thilafushi. Only a few miles away from the Maldivian capital of Malé, Thilafushi is an artificial island and acts as one of the country's main landfills. About 300 to 400 tons of trash are dumped on the island every day.
"I chose to highlight [Trash Island] as a global issue and not just to pick on the Maldives. It's still beautiful there!" she told HuffPost.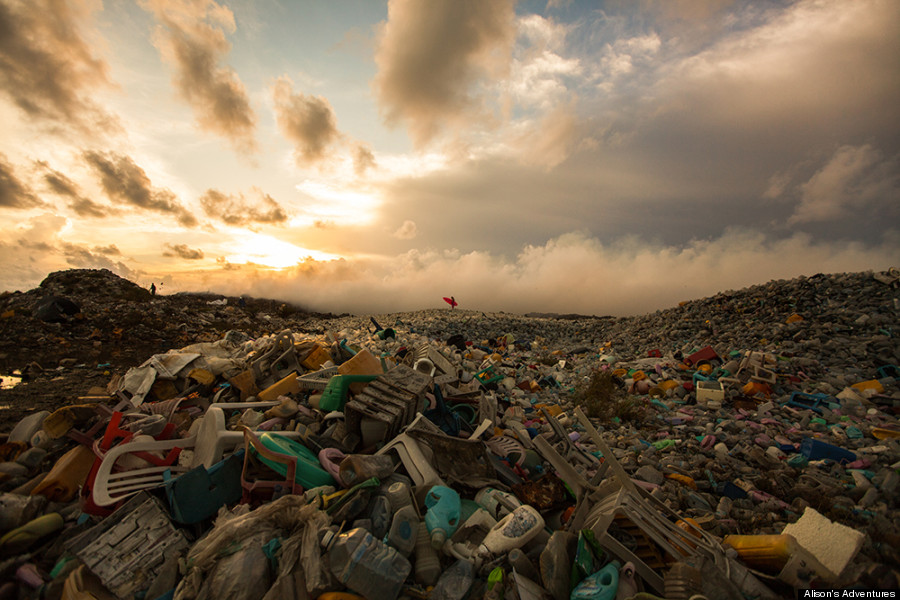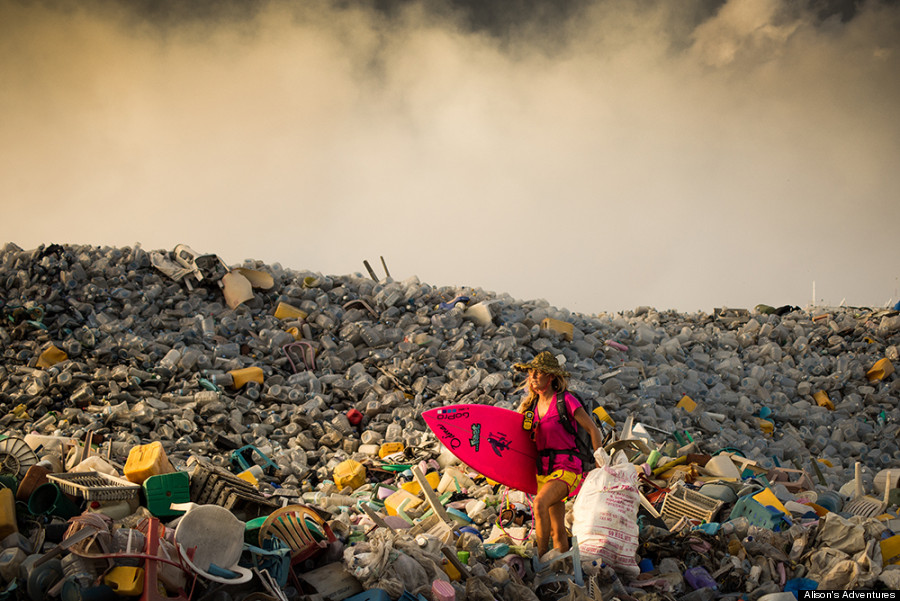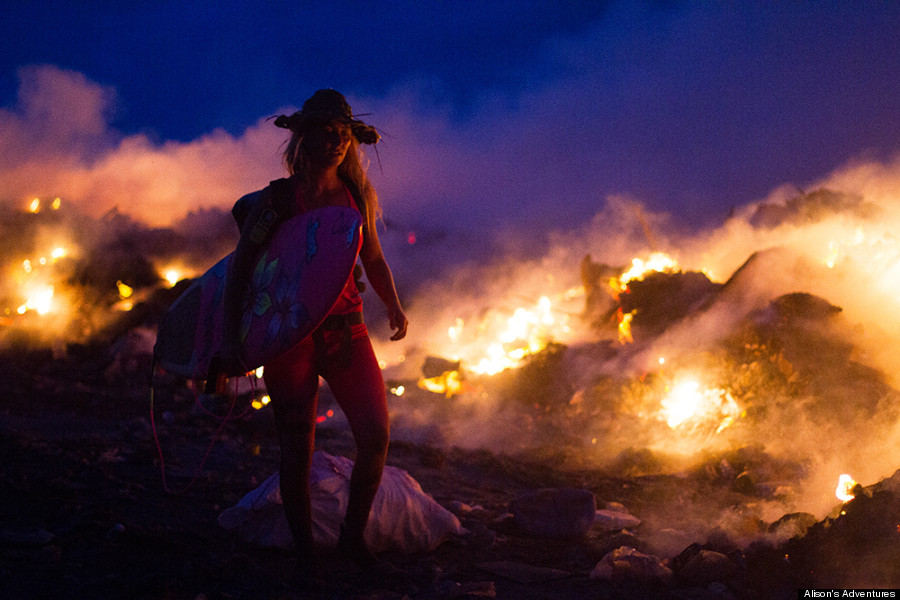 The bikini Teal is wearing in the photo series was made from Repreve, a company that turns recycled plastic into thread. The pink board Teal rides is made from recycled styrofoam.
"The main thing to do would be to stop manufacturing water bottles, but that's not going to happen any time soon," she said. "That's why I went back. I wanted to show how much plastic there is in this world and how we can turn [Trash Island] into a positive thing."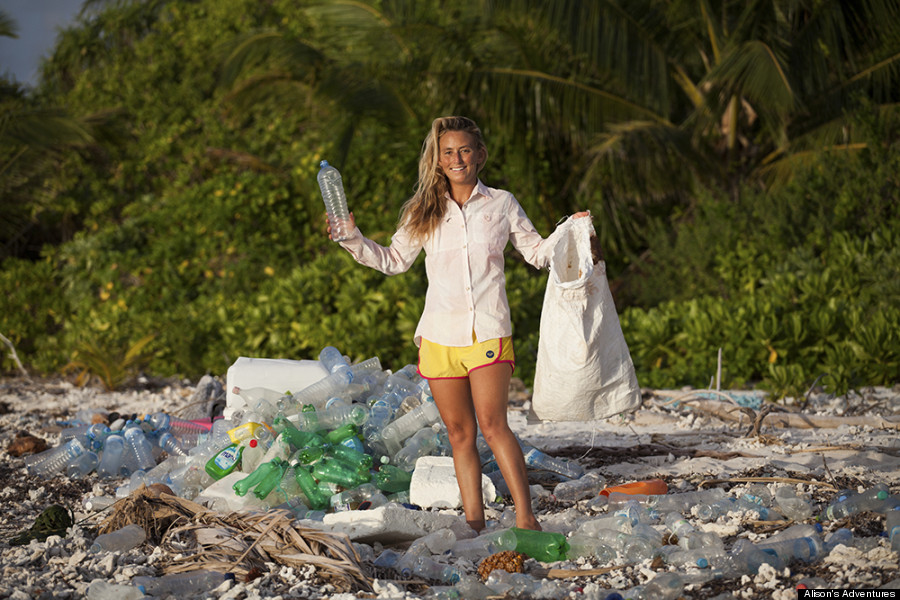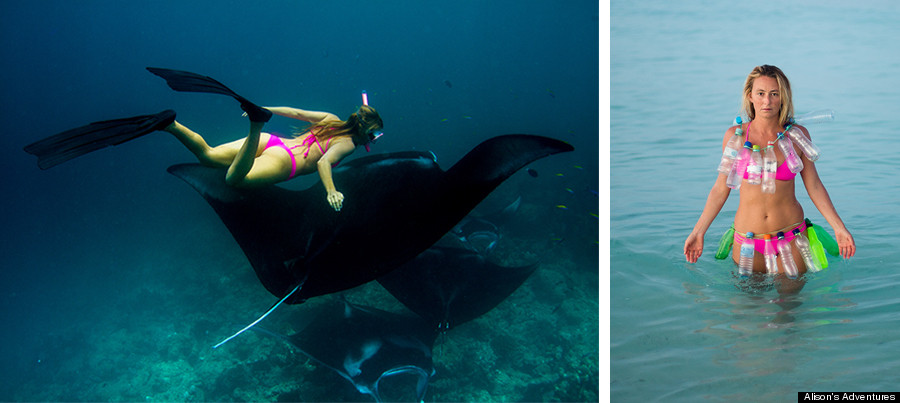 Alison Teal will be turning her trip back to the Maldives into a full length film for Alison's Adventures, which will be released next year. Watch a preview of it below:
Related
Before You Go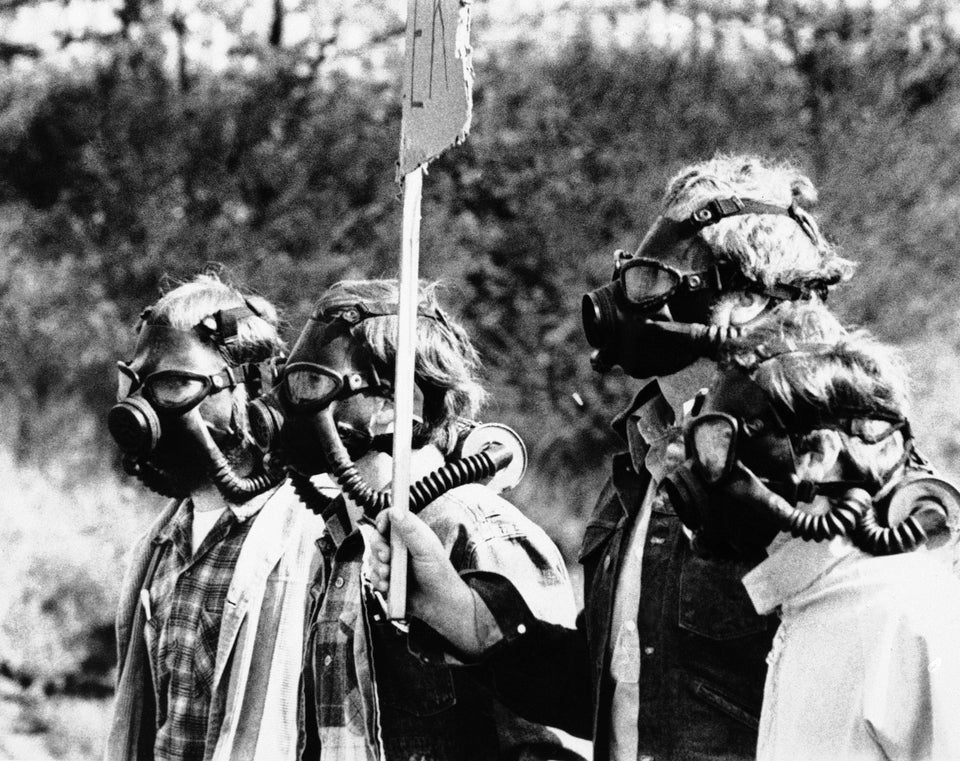 Evolution of Green Activism
Popular in the Community