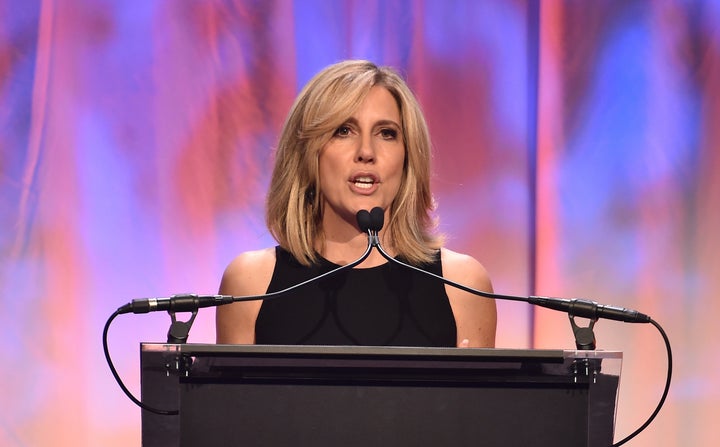 Former Fox News host Alisyn Camerota is the latest woman to reveal that the network's previous CEO Roger Ailes sexually harassed her.
In a sit-down Sunday on CNN's "Reliable Sources," Camerota detailed a toxic work environment in which Ailes allegedly made inappropriate sexual comments, solicited her for sex in exchange for more career opportunities and singled her out for not promoting conservative values.
Camerota, currently a co-anchor on CNN's "New Day," told host Brian Stelter she's been quiet about the harassment since leaving Fox News three years ago out of respect for her former employer and friends who still worked there, but "felt like there was a tipping point this week" with former Fox News host Bill O'Reilly's ouster.
"Roger Ailes did sexually harass me," she said. "Let me be clear. Roger Ailes was ― could be ― charming, he could be quite charismatic, he could be uproariously funny. He could also be a bit of a bully and mean, and he also was often kind of grossly inappropriate with things that he would say," such as talking about body parts, asking colleagues to spin around for him and wanting to be greeted with a hug.
In one instance when she was new at the network, Camerota said, Ailes implied she'd have to have engage sexually with him for more career opportunities.
"He said, 'Well, I would have to work with you. I'd have to work with you in that case. I'd have to work with you really closely, and it may require us getting to know each other better, and that might have to happen away from here, and it might have to happen at a hotel. Do you know what I'm saying?'"
She decided to ignore Ailes' advances and "pretend it never happened" but was keenly aware of how her career may be jeopardized.
"I remember vividly that I had sort of an out-of-body experience hovering over us in the office and thinking, 'Is this it? Is this the end of my time here? Will I be fired if I don't do this?'" she recalled. "And I just want everybody to understand that when it happens, there is a visceral reaction that you have where you recognize my career and everything I've worked for is under threat and I don't know what's going to happen next."
More than 20 other women have publicly and privately accused Ailes of sexual harassment. He resigned in disgrace in July 2016 amid those allegations and a lawsuit from former "Fox & Friends" co-host Gretchen Carlson.
But Ailes' harassment was not just sexual. In the years that followed, Camerota said his treatment of her morphed into "emotional harassment" in which he targeted her for maintaining political neutrality on air.
"He said, 'You're not saying the conservative things that I want you to say, and you could be a real role model, and you could be a real star, if only you could sound conservative,'" she recalled, adding he often argued with her and lectured her.
Toward the end of her decade-plus career there, she started refusing to go to Ailes' office and eventually decided his treatment of her was reason to leave the network.
Ailes' attorney Susan Estrich denies Camerota's claims.
"These are unsubstantiated and false allegations," she said in a statement sent to The Huffington Post. "Mr. Ailes never engaged in the inappropriate conversations she now claims occurred, and he vigorously denies this fictional account of her interactions with him and of Fox News editorial policy."
A spokeswoman for Fox News declined to comment.
Camerota told CNN she is hopeful that the Murdoch family's removal of Ailes and O'Reilly signifies "a turning point" at Fox News.
Last week on her show "New Day," Camerota miffed at statements from Fox News that women had not called the network's hotline to report sexual misconduct.
"There was no hotline," she said. "If a hotline is secret, it doesn't work."
Before You Go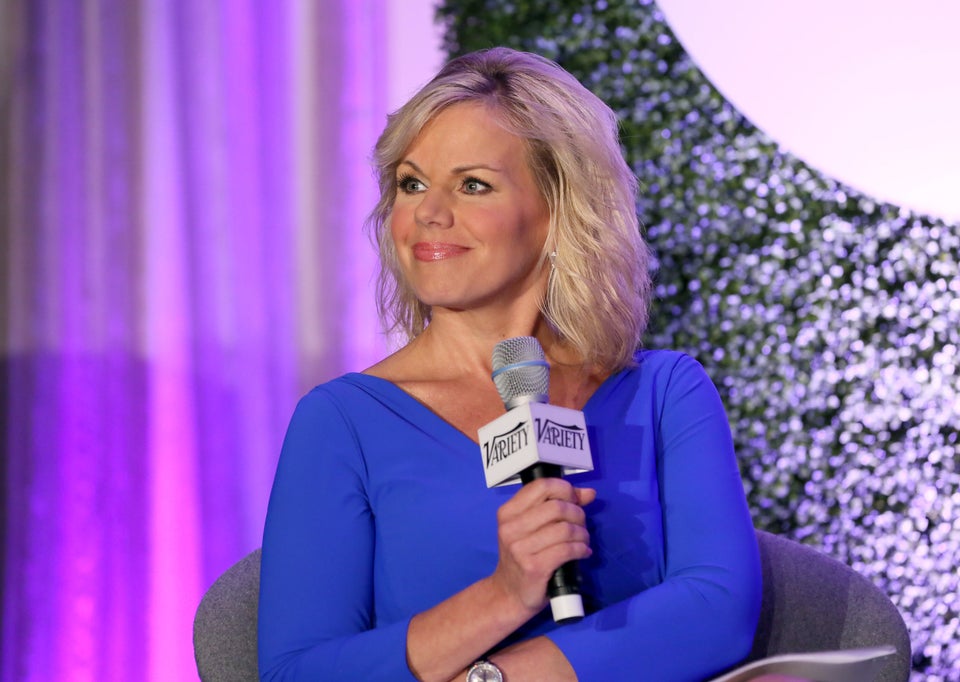 Roger Ailes' Accusers
Popular in the Community