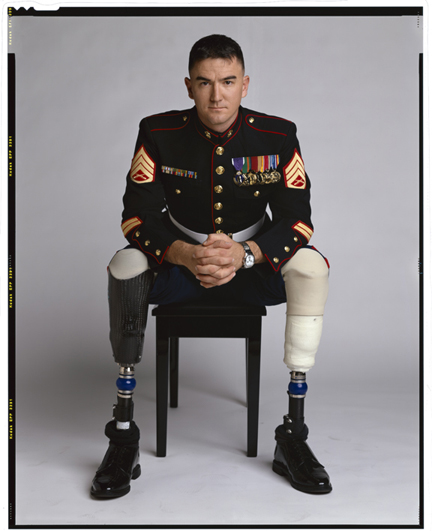 Portrait of Marine Staff Stg. John Jones by Timothy Greenfield-Sanders
Last fall, HBO's Sheila Nevins invited me to photograph injured soldiers and marines for a documentary based on "24 hours in the life of Walter Reed hospital". A few weeks before our scheduled shoot day, the folks at Walter Reed changed their minds and cancelled the project.
To salvage the film, HBO decided to bring injured soldiers to New York, where James Gandolfini, executive producer of the project, would interview them.
"HBO's Alive Day Memories: Home From Iraq" is the result. It premieres this Sunday, September 9th on HBO. It's a remarkable film. I would urge you to make time for it.
Popular in the Community