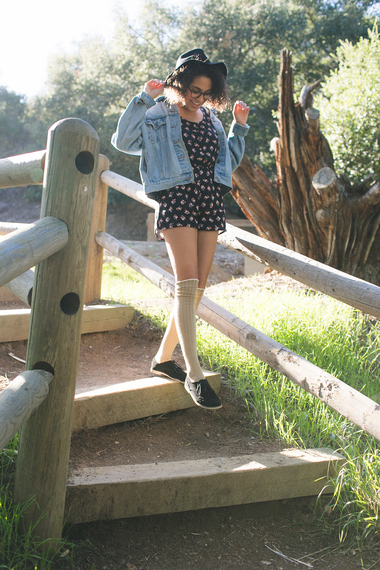 Creatives live by the rules that dictate new material--whether that material is photography, filmmaking, writing, or anything in between. Nineteen-year old Alivia Latimer is no different. As an actor, social influencer, and photographer, the Florida native treats acting as her career, photography as her business, and social media as the bridge that connects the two.
Latimer began acting in 2011 in Florida, but found work in only small projects and commercials. Feeling that she wasn't being challenged enough, she convinced her parents to let her move to Los Angeles, California for more opportunities. In early 2014, Latimer arrived in the City of Angels and regards it has her best decision to date. "I've not only seen myself grow as an artist, but as a person. That alone has made all the difference in my life," she says. "My goal is quite simple. I would like to make a living completely off of acting and photography, and remain happy whilst doing so. I also want to utilize those two art forms and travel as much as possible."
She had wanted to be in entertainment (specifically acting) since she was about nine years old and watched the behind the scenes rehearsal footage from Disney's hit film, High School Musical. "Seeing how much fun the cast was having on set made me want to just jump into the TV screen and join them," she recalls.
I was already a big fan of social media at that time and I knew LA was where all the "cool kids" lived. So I just had to be here.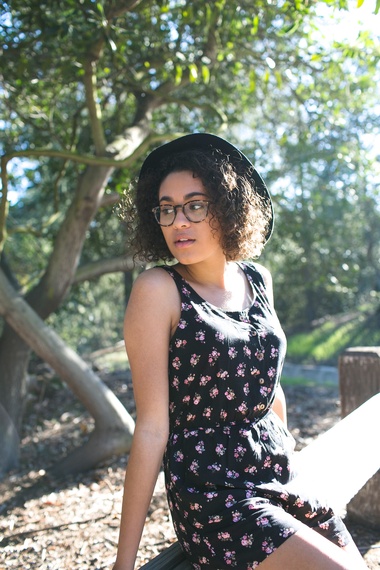 She explains that her large social media following is mostly from Instagram. She began gaining ground on the photo-sharing app by posting photos that had a common theme. "For a while, I was known as the girl with the theme. But recently, I've seen a more authentic growth as I have started posting my photography on Instagram and around the internet in general," she explains. Social media became a part of her life quickly and coincidentally. Most of Latimer's friends are YouTubers or online influencers in some way, so it was no surprise when she and her creative heart became a part of that scene. "It has naturally become a big part of my life and I'm super happy with that," she says.
Honestly, there isn't one specific person that inspires me. My friends inspire me. Tons of different photographers inspire me. Sounds inspire me. The outdoors inspires me. Seeing people wholeheartedly chase after their dreams. That is what really inspires me.
Despite being outgoing as a child, Latimer became more introverted as she entered her teen years. She regards her move to LA and making new friends as a big step. She attended a YouTube meet up at The Grove and was at first scared to talk to the teenagers she saw mingling with one another; however, she became close friends with many of them and considers herself more outgoing than she has ever been. "I am 100% more confident in myself and love seeking out new opportunities and friendships," she observes.
Q:Describe yourself in three words.
A: Awkward. Venturesome. Driven.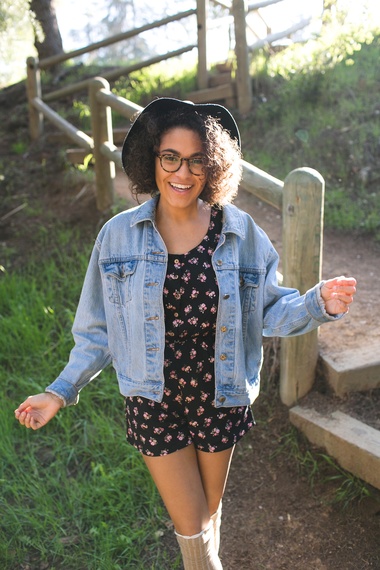 When asked about her other hobbies, Latimer says she struggles to answer this question. "I truthfully don't do much on a day to day basis besides shoot photos, edit photos, audition, post on social media, eat, sleep, and repeat," she remarks. "But on those rare occasions when I have free time, I love exploring. Getting friends together, piling into a car, and driving with no destination is so fun."
Alivia's offers wise words to those who want to go into any form of entertainment. "One piece of advice I would give to anyone wanting to pursue a career in entertainment, whether that be acting, photography, YouTube, etc., is this: close your eyes. Think about everything you want to be, everything you want to do. It's all possible. You just have to work for it. So keep reaching, continue believing, and never stop striving to achieve your goals."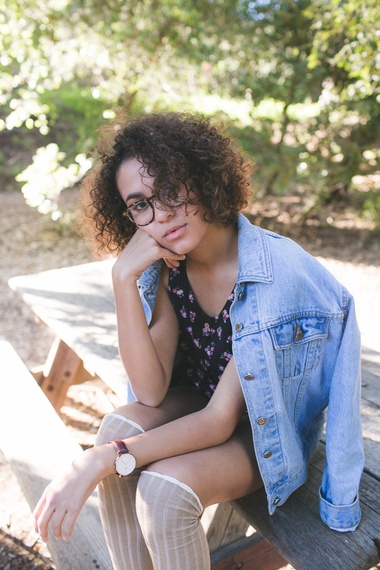 Photos courtesy of Jon Melson.
REAL LIFE. REAL NEWS. REAL VOICES.
Help us tell more of the stories that matter from voices that too often remain unheard.