After receiving censure for a photograph that showed her breastfeeding her newborn son, Aliya Shagieva, the 20-year-old daughter of the president of Kyrgyzstan, has responded to critics this week with a powerful message.
Shagieva is the youngest daughter of Almazbek Atambayev, a former prime minister who has served as president of Kyrgyzstan since 2011. Shagieva came under fire in April for posting a picture on social media that showed her breastfeeding her infant son, Tair.
The photograph had the caption, "I will feed my child whenever and wherever he needs to be fed."
Shagieva eventually took the photograph down after critics denounced it as "immoral" and "shameful." She told the BBC that her parents had also objected to the image.
Before she deleted the picture, however, Shagieva defended it in a Facebook post. "Women's breasts are not vulgar nor indecent," she wrote, according to Cosmopolitan Russia. "People have long forgotten their real purpose."
Kyrgyzstan is a Muslim-majority former Soviet republic in Central Asia. In 2008, UNICEF launched a breastfeeding campaign in the country after it emerged that fewer than half of all babies under the age of 3 months, and fewer than 35 percent of infants under the age of 5 months, were being breastfed. The popularity of breast milk substitutes and "an absence of strong family communications that supports new mothers to breastfeed" were among the factors cited for these numbers.
According to the BBC, breastfeeding in public is considered socially "acceptable" in Kyrgyzstan, though women typically cover themselves when doing so.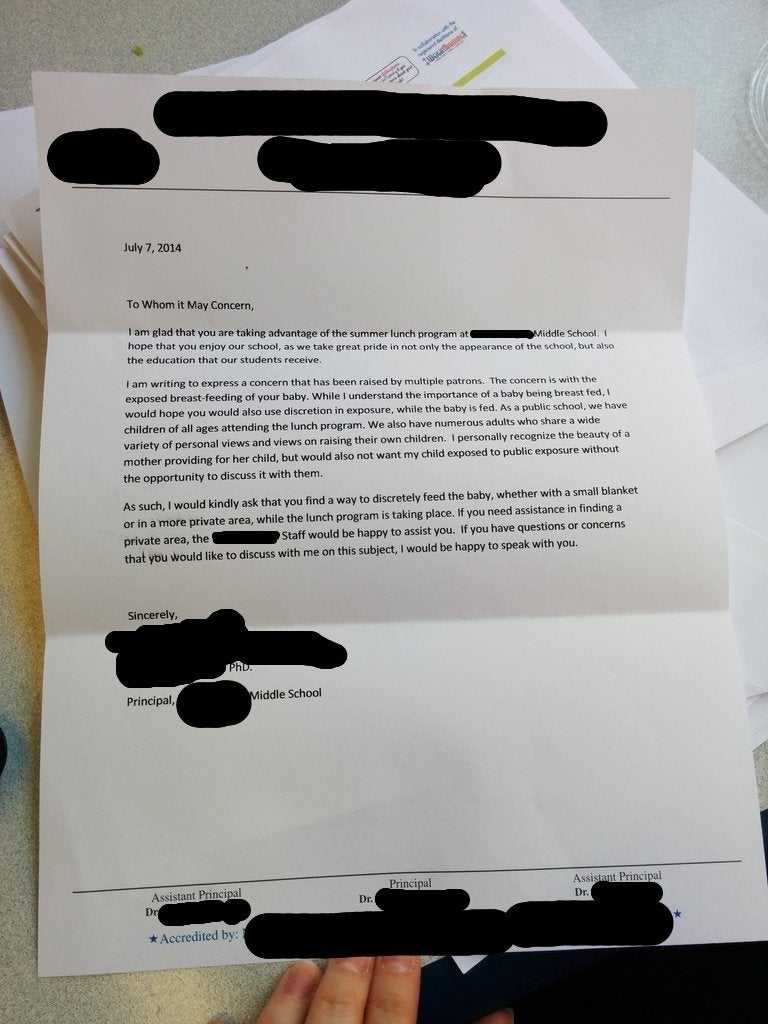 Places Moms Have Been Shamed For Breastfeeding