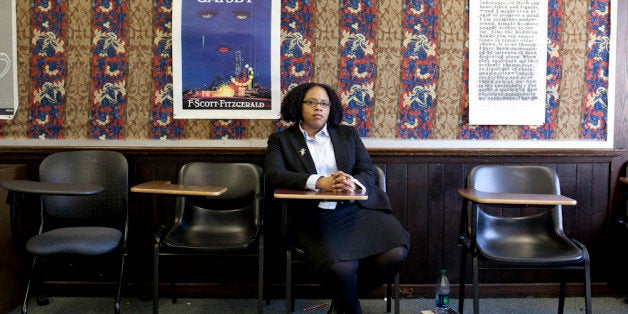 It is the calm after the storm.
After the last school bell rings and rowdy children shuffle out, teachers are left with a few silent moments to soak in or let go of the day's triumphs and disappointments.
Last year, photographer Aliza Eliazarov captured these often-unseen moments for her photo series "See Me After School," which features New York educators.
Eliazarov is no stranger to the unseen lives of teachers; she was one before becoming a full-time photographer.
"In the minutes after the classroom emptied I would be consumed by many feelings as I processed the day and began to plan for the next, and of course these feelings change from day to day," she told The Huffington Post via email. "The sentiments expressed by the teachers in my photos are indicative of their feelings during a specific moment on one day. In this respect, I identify with all of my subjects."
Look below for a glimpse into the after-school moments:
Josina Reaves: High School English Teacher at Poly Prep in Dyker Heights, Brooklyn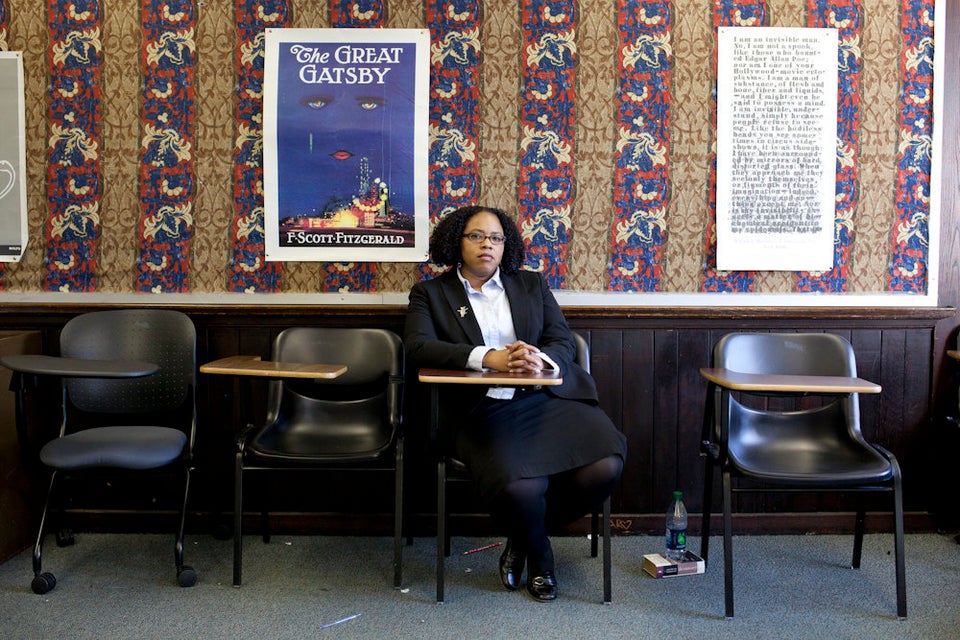 Jeremy St. Romain: Middle School Technology Teacher at MS 343, The Bronx School of Applied Mathematics and Technology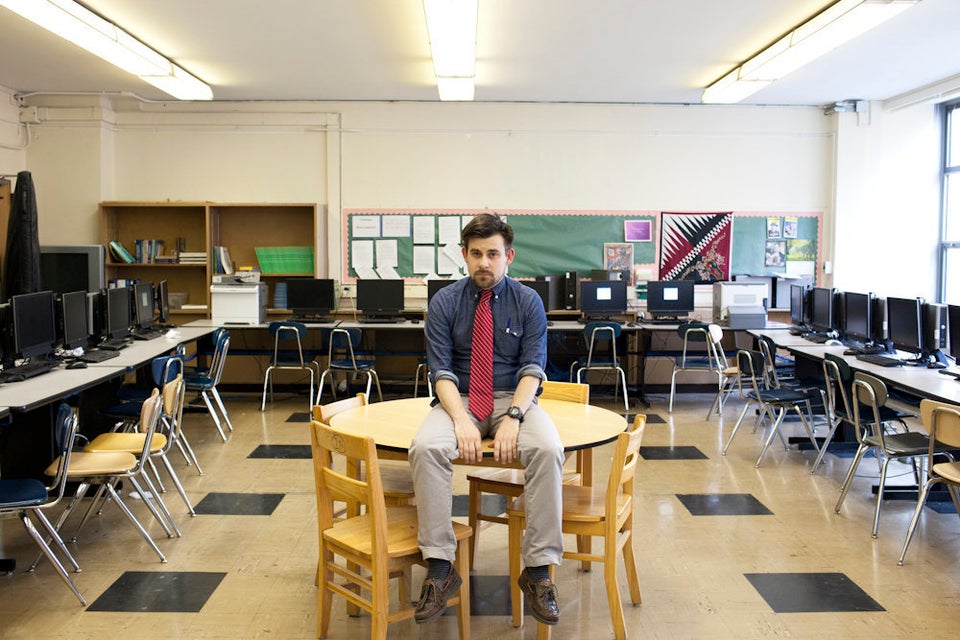 Kate Louis: High School English Teacher at Urban Assembly For Green Careers on Manhattan's Upper West Side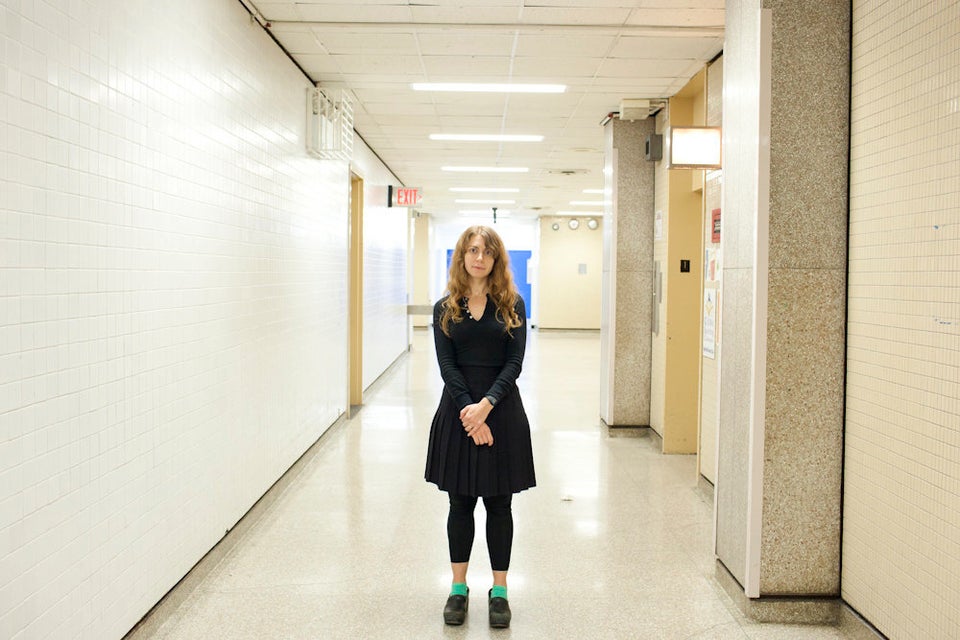 Emma Fryer: Middle School Special Education Teacher at MS 363, The Academy For Personal Leadership and Excellence in the Bronx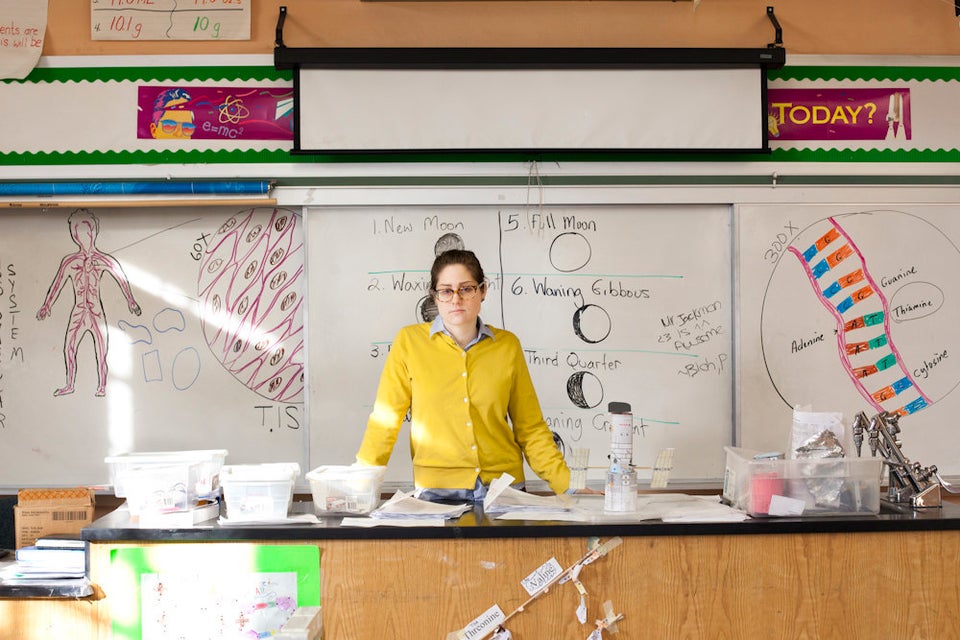 Hilary Koenig- Beynon: Middle School Art Teacher at Poly Prep in Dyker Heights, Brooklyn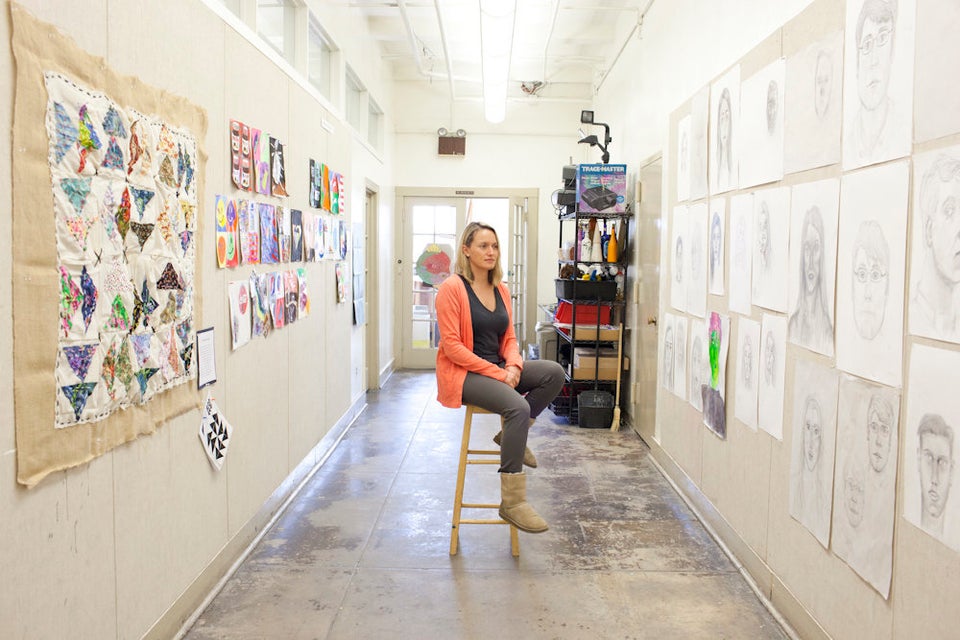 Peter Mancini: Elementary Music Teacher at PS 164 in Borough Park, Brooklyn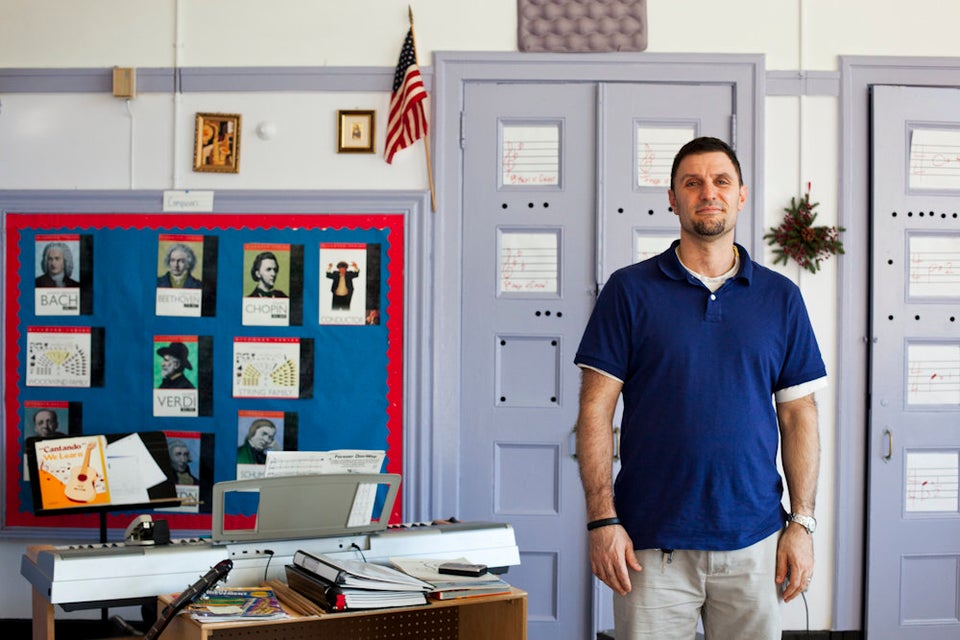 Jacqueline Malanga: Art Teacher at High School For Fashion Industries in Chelsea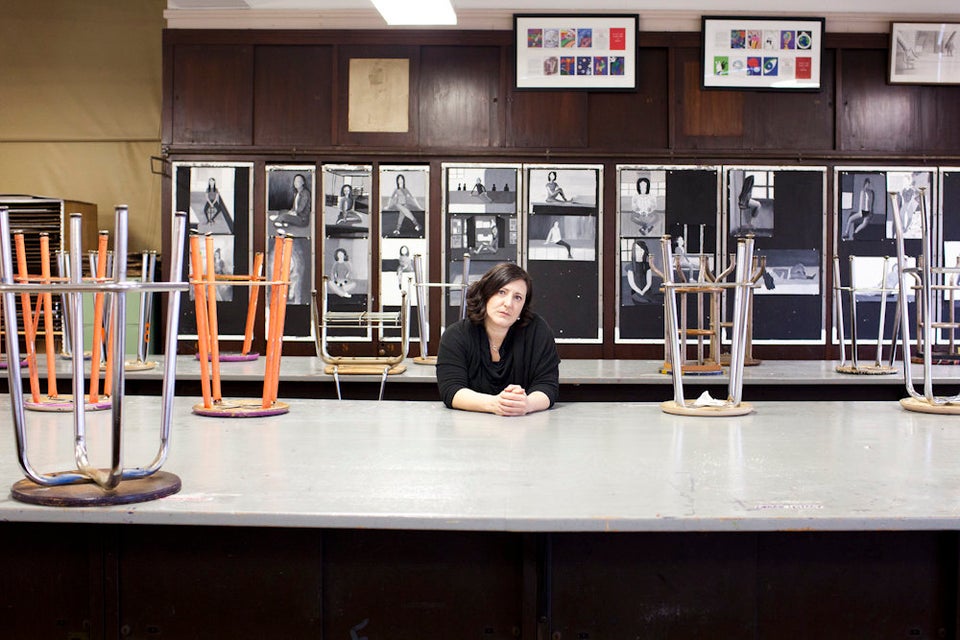 Francesca Leibowitz: Middle School English Teacher at Poly Prep in Dyker Heights, Brooklyn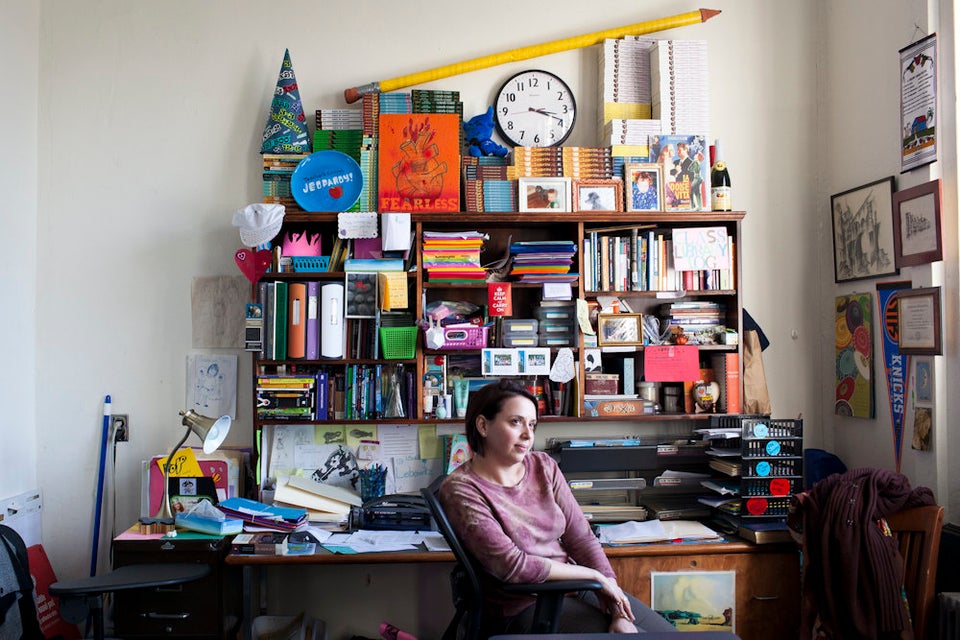 Maddie Sage-El: High School Special Education Teacher at Urban Assembly for Green Careers on Manhattan's Upper West Side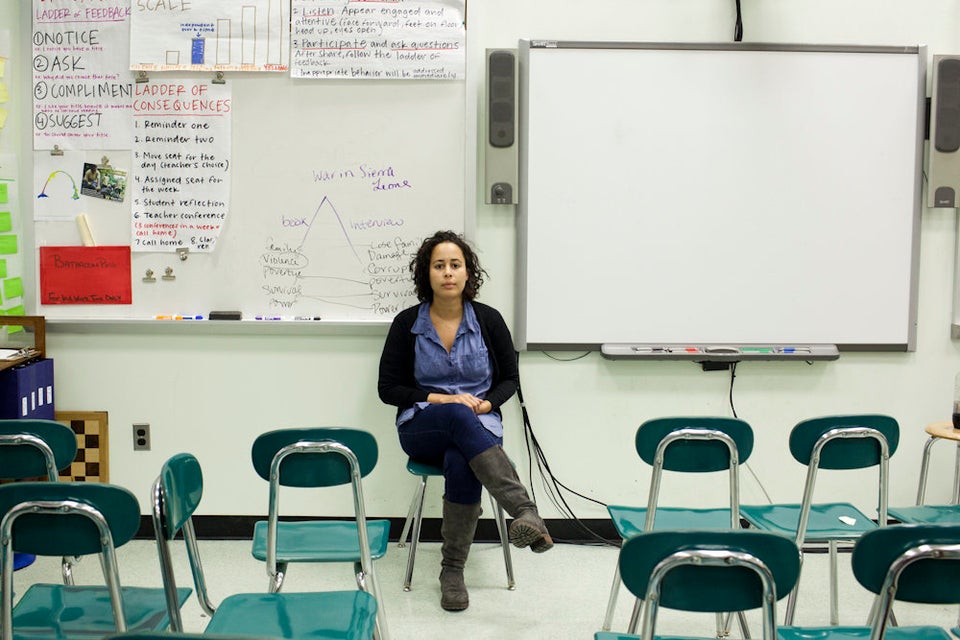 Belina David: Fashion Design Teacher at The High School For Fashion Industries in Chelsea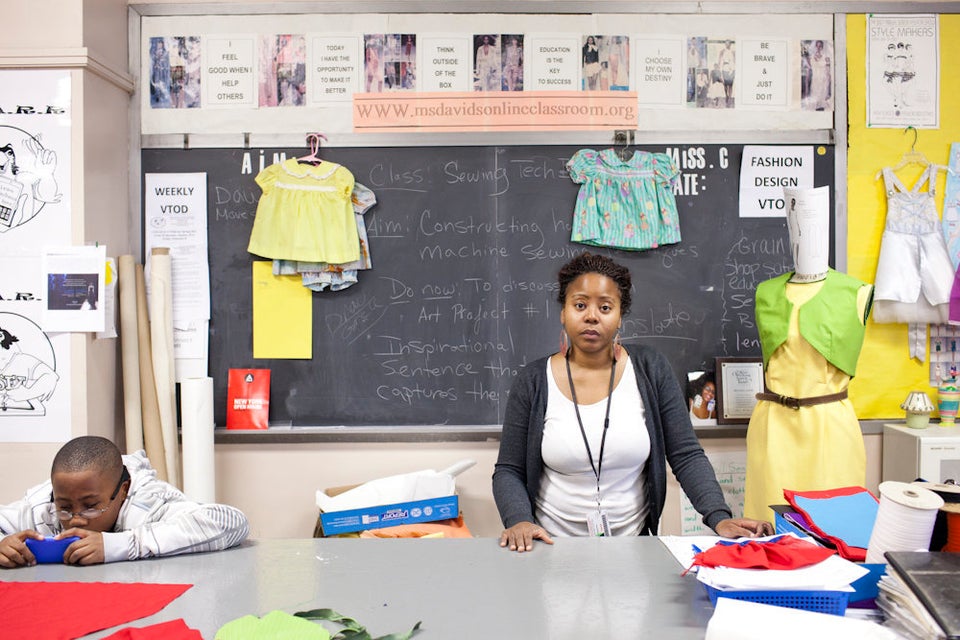 Ariel Polonsky: Preschool Teacher at Brooklyn Heights Synagogue Preschool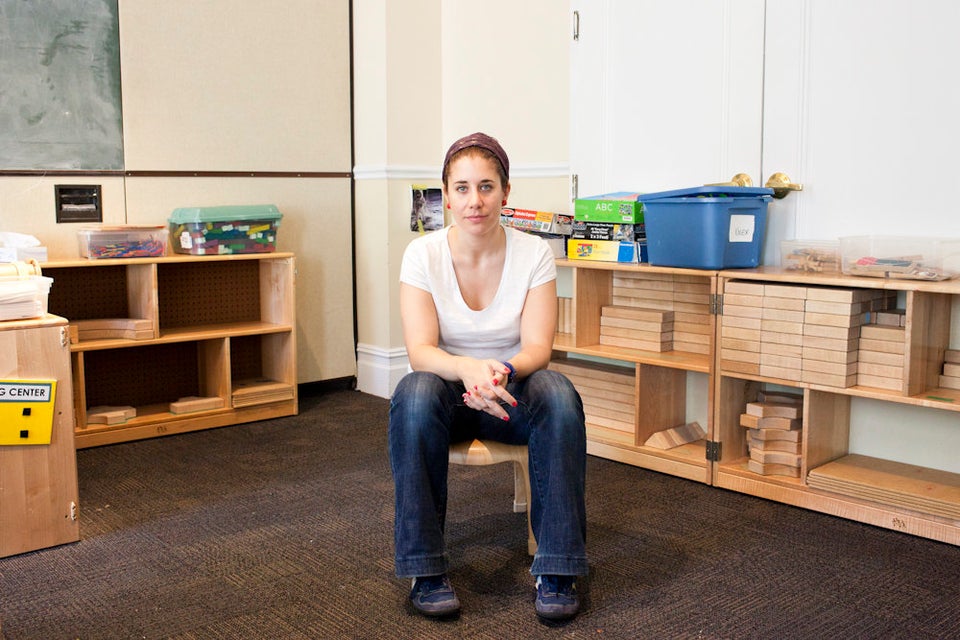 Related