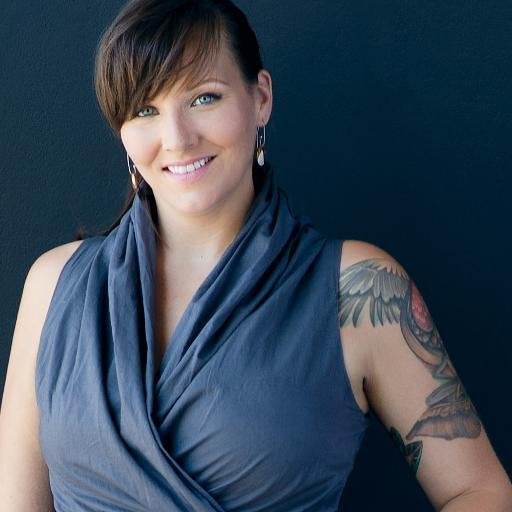 Diagnosed with a particularly aggressive form of breast cancer at 27, fashion industry expert Dana Donofree discovered that her pretty bras no longer fit her breasts following bilateral mastectomy and reconstruction surgery
A newlywed who almost refused to walk down the aisle when she found out she had cancer, Donofree wanted intimate apparel that was both functional and pretty.
But she couldn't find it.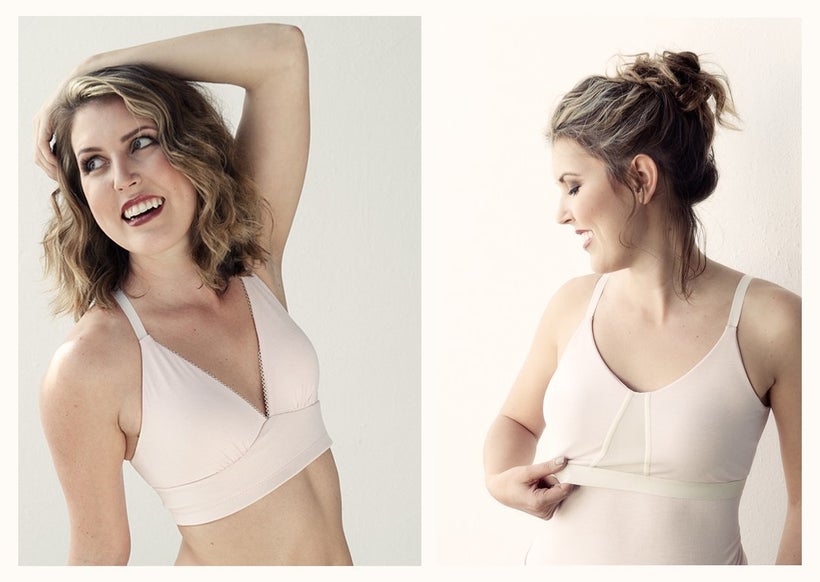 Breast surgery patients have particular support and fit needs. Sports bras and camisoles were once the only options available in the mainstream apparel market. Taking what she had learned from her degree in fashion design from Savannah College of Art and Design plus her ten years of industry experience honed mostly in New York, in 2014, Donofree founded AnaOno, a stylized abbreviation of her own name.
Donofree and her Philadelphia-based company are now making a huge difference in the lives of women worldwide. AnaOno has even expanded into loungewear and also sells an ingenious wrap dress design ideal for medical appointments. Donofree is personally very active in both the breast cancer and the women's entrepreneurship communities.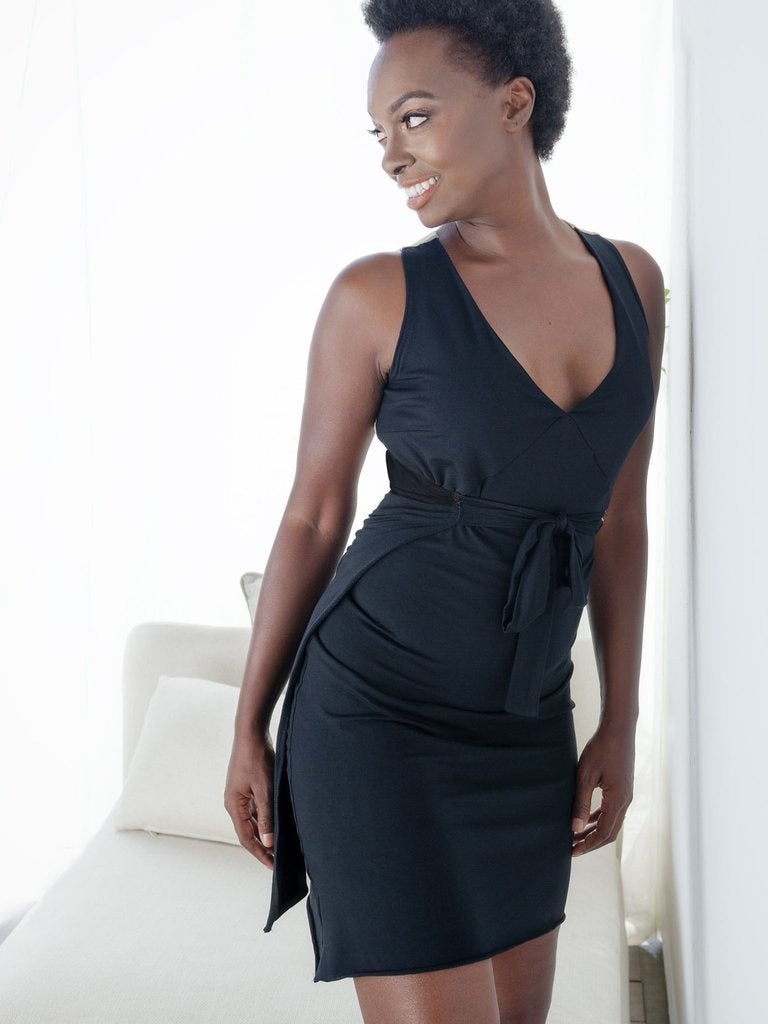 Steve Mariotti: Tell us about your life before your cancer diagnosis, and your family's reaction to the news of your illness.
Dana Donofree: I grew up as the middle child in a single parent household in a very small town outside of Dayton, Ohio: my mother was a secretary, my father was a contractor. We all had to work. I was ambitious from an early age; I taught myself how to dance and eat healthy and wanted to have my own fashion line. I ran out of Ohio as quickly as I could, down to Savannah College of Art Design. After college I went to New York and jumped through several jobs quickly, did a lot of traveling, and ended up in high end fashion, where I met the man who is now my husband. He's older. We got engaged in 2009 and I was diagnosed in 2010, two months before our wedding. It was all this huge process, but, my fiancee who is now my husband was just incredibly supportive, and after digesting all the advice we received from doctors, we decided to postpone our wedding for a year and celebrate after treatment was finished. I was actually in Ohio, the day before my 28th birthday, out shopping with my mother and soon to be mother-in-law, when I got the doctor's call. The good and the bad thing was, I was surrounded by people I love when I got the bad news.
SM: How did your future husband and his family react to the news? Was there any question of his whether he would stand by your side?
DD: That's a really great question, because for the longest time, I really thought it was all over. Being diagnosed with breast cancer before the wedding….I saw my mother-in-law with tears in her eyes over all of it. Once during treatment I just broke down, I was really having chemo brain, where you feel like you are in this tunnel with shaking walls and you can't focus, and my future husband was talking to me and I had my first cancer meltdown. I told him that he did not have to stay, I was giving him a get out of jail free card and he pulled the car over and made it very clear our happy relationship was not ending over a disease. But relationships on the whole are really difficult when you have cancer. Everybody deals with the issue of mortality differently.
SM: What was the prognosis when they told you that you had cancer?
DD: I did not think I was going to make it. I was diagnosed with estrogen-positive infiltrative ductal carcinoma. Your treatment depends on the genomics of your cancer cells. I'm still actively in treatment and receiving hormonal therapies to keep the cancer at bay and hopefully keep it out of my body. When I hit five years after the diagnosis that was a really huge moment for me because the odds are pretty good now. I had a one in three chance of dying within five years. You always think or hope you will be the one who beats it, but I've lost more friends to breast cancer than I care to count.
SM: Did your friends and associates -- your community -- shift after the diagnosis?
DD: There's definitely been a shift in my relationships, good and bad. Going to a funeral every 1-3 months, burying your friends, you constantly realize cancer kills, especially breast cancer. I got some amazing advice during treatment that I got to choose who was in my life and what they mean to me. One friend openly admitted that the thought of me dying was something she could not handle so her way of dealing with it was to just step away. There were people I had to distance myself from because their needs from me were too great. My husband and I go through the same things as all married couples, we're constantly learning how to navigate life's challenges, but it's made us stronger as a couple.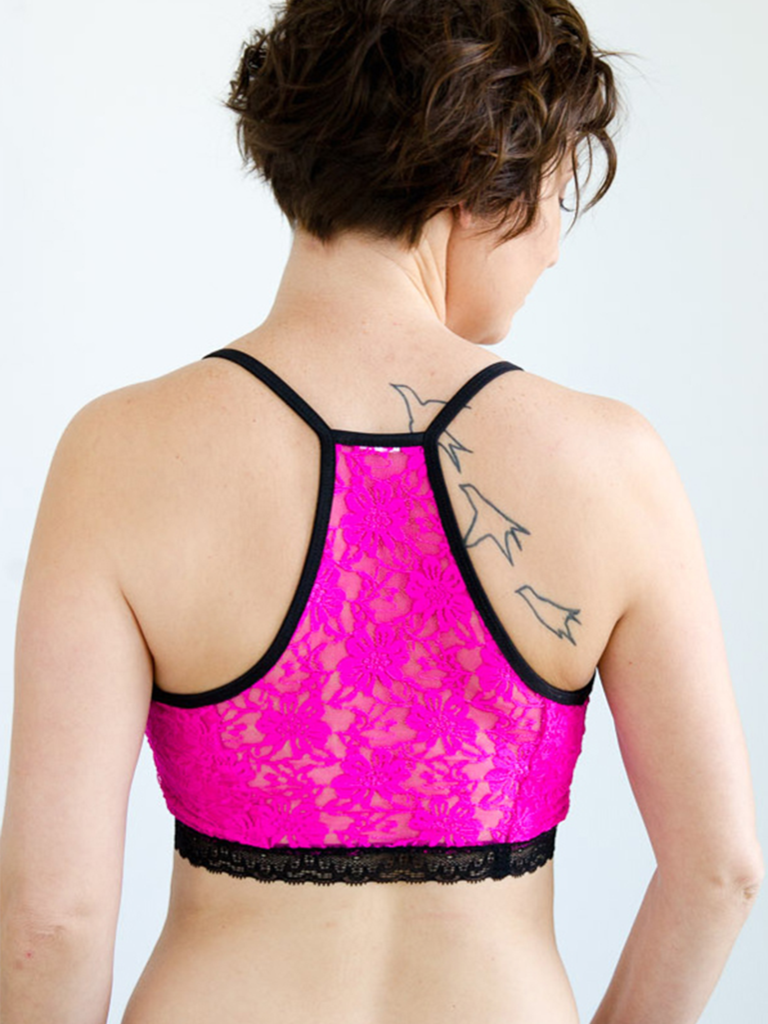 SM: Was having children an issue to you and your husband?
DD: I consider myself lucky in that regard because when we talked about getting married and setting up our own unit together, we never talked about having kids. I was always a businesswoman. I was really hungry when it came to my career and I just thought kids might get in the way of that. My husband had waited a long time to marry and had kind of already decided that he was probably okay with not being a parent. I was therefore able to bypass a lot of fertility treatments young women with cancer often choose in order to preserve and harvest their eggs. If we ever change our minds, adoption or fostering is an option for us, but it's not for everybody.
Calling all HuffPost superfans!
Sign up for membership to become a founding member and help shape HuffPost's next chapter
This post was published on the now-closed HuffPost Contributor platform. Contributors control their own work and posted freely to our site. If you need to flag this entry as abusive,
send us an email
.