We catch up with Ashley Kate Adams and Patrick Cannon, the sizzlingly talented pair of multi-hyphenates who are currently starring opposite each other in A.S. (Alex) Freeman's new play Love. A featured selection of the New York Theatre Festival, the work is simultaneously being adapted as a short film.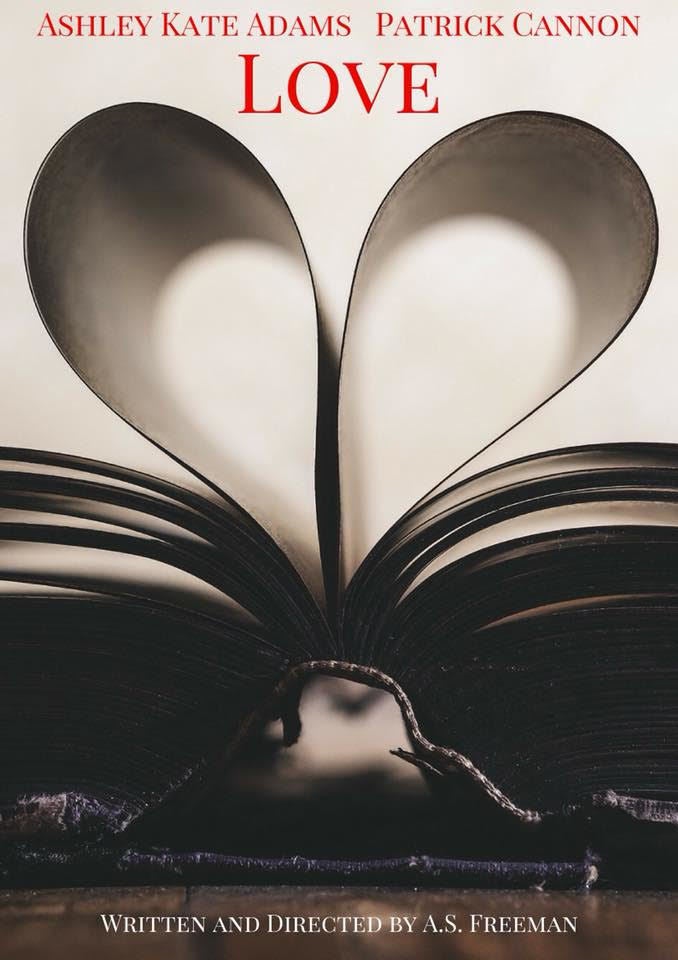 Love tells the "on-again off-again love story of Scott (Patrick Cannon) and Claire (Ashley Kate Adams). 45 minutes before Claire leaves for the church on her wedding day, Scott arrives to try and convince her that they really are meant to be. A story of lost love, or is it love that never should have been? The story puts the focus on character and performance, and the road to performance strives to do exactly that."
"Borrowing from the world of software development this story has been attacked with a matter of 'scrum development,' worked on simultaneously as a film and a stage play. While the two mediums demand very different things, discoveries in one process have lead to more discoveries in the other. By mid-January 2018, not only will the play have been produced as part of the New York Theatre Festival - Winterfest, the short film will have been shot and be in the can."
The trio, in the midst of tech rehearsal madness, took a few minutes to chat with us.
Alex, please tell me about this piece. How did the idea first come about? On what level is it autobiographical? What was your path to getting it staged, and how did you go about selecting your cast?
A.S. Freeman: Like a lot of art, this piece is certainly born from my own biography, and in the beginning it was significantly more biographical than it is today. Borrowing from my own experiences as a teenage boy and extrapolating forward was the genesis of building the piece, and it has been put in a drawer for long periods of time and pulled out to work on again - softening my own connection to the biographical portions and allowing me to strengthen them as a writer.
Getting it staged started with a text to Ally Beans (our producer). We'd been wanting to find a way to start working on projects together, and so when I received an email from the New York Theater Festival, this seemed like a good opportunity for us to test drive our producing relationship on a short play and short film. Ally handled casting, and she is absolutely brilliant at it. I couldn't have asked to be working with a more talented cast or crew.
Ashley Kate and Patrick, how did you first get involved?
Ashley Kate Adams: I think all of this credit gets to go to the one and only Ally Beans who is the producer and casting director of this awesome project! We have been told when she first read the script we were the two that came to mind, which has been very neat for us. She then pitched us to Alex, without our knowledge, and right before Christmas we received offers to do the play/film without any knowledge anything exciting was bubbling behind the scenes.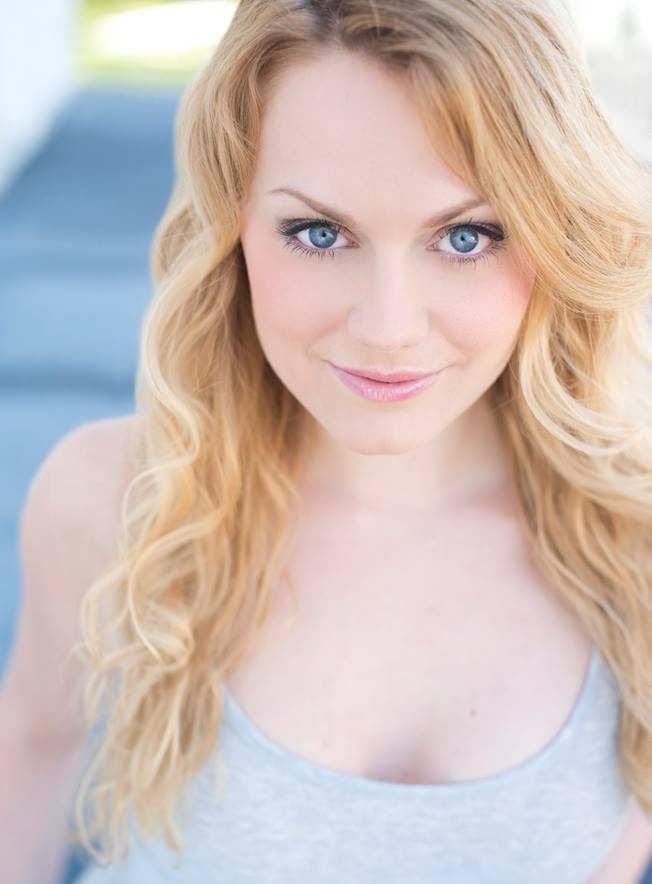 It's no secret that you two are in real-life LOVE. Is this the first time you've worked together? Have you found that this experience has bled into your personal life or found that your personal relationship has informed the piece? Talk to me about the marriage of art and life, and what this show has meant to you.
Adams: We are in the real-life love! It's crazy exciting that we get to do this together. I've been around the block enough to know these lucky moments do not get to happen all the time, so we are grateful. This actually is the second time we've acted opposite each other. The first time was this past October in Patrick's original television pilot that I produced, called "Mulligan." This experience has bled into life just in a time management way, but I think in the room certain parts of us are accessed by the story because in our relationship we haven't had to go through the same amount of chaos or pain that these characters have with each other. We are very different from Scott and Claire in those ways.
Patrick Cannon: I'm pretty lucky to be Ashley Kate's partner in life and on stage. We help each other with every project, audition, and job we are working on separately, so collaborating isn't a new thing for us. We love each other, push each other, and respect each other and it serves us personally and artistically. When your lover is also your best friend, it makes life a little sweeter.
Since we're getting personal, tell us the story of you. How did you guys meet, and how did you first get the sense that this was "the one?"
Cannon: I knew I loved Ashley Kate before any reasonable person would come to that conclusion. We met in a very modern way- social media. She was a firecracker and the most beautiful person I had ever seen, and that hasn't changed.
I recall a great interview when Marin Mazzie and Jason Danieley were doing Next to Normal together, which basically expressed some of the challenges of working with the person you also live with. Have you found it difficult to be working all day with your partner? In this process, is there something that breaks or reveals itself?
Adams: I don't think it's difficult to be with him all day. As weird as this sounds I look at him differently when we are acting opposite each other. I'd say we have absolutely learned we have different processes in the room, so respecting how each other works is huge. We each have to allow ourselves to do our own thing and then verbalize when we need additional partner help from the other. But you kind of do that anyway with any scene partner. At home, to prep, there are moments where I've needed him to just be on book for me as my partner, not as a scene partner. We also have learned about respecting each other's boundaries at home and when we should be working/prepping or not. "Mulligan" prepped us well!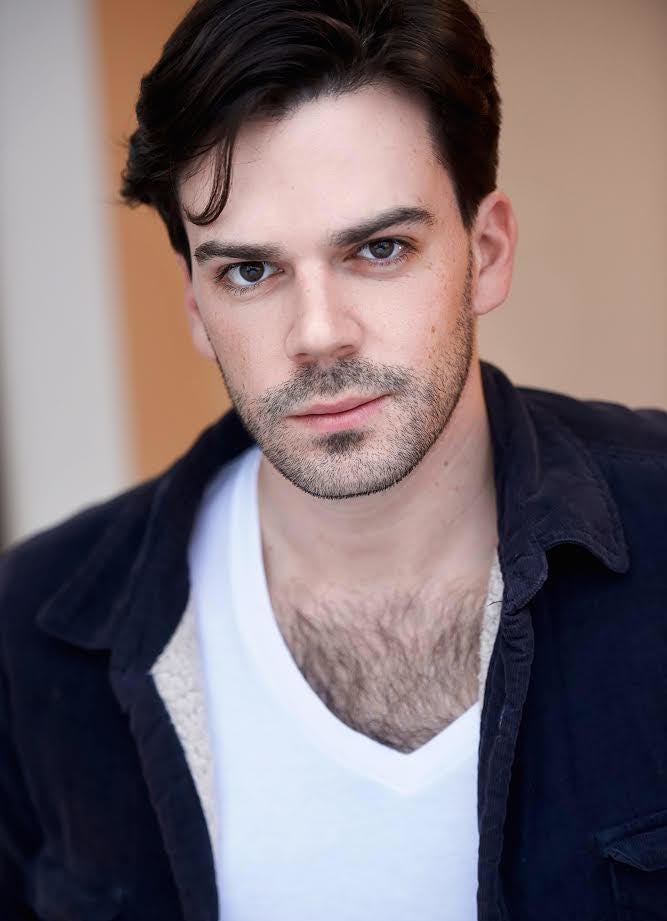 In your words, please sum up this piece. Tell me what Love is about, and why people should take notice.
Cannon: Love is such a beautifully crafted piece. Alex is a gem and staggeringly talented. To me, the play is about maturity, growth, and stagnation. It's a beautiful exploration of the notion of "one who got away."
Adams: Love is a play and soon-to-be short film that shows all of the fragments of the relationship of two people. I think any person coming to see the show will absolutely identify with all of the stages of a relationship & the stages of emotional experience & maturity!
In this climate, there are so many things dividing us all. Tell me something about this show, life, or the theatre that is unifying. Why do we do this, and why is it so essential?
Adams: I think right now it's just so important to go for a while without our phones for a while. We get inundated with information non-stop right now and in this political climate it's absolutely exhausting, even though the discourse and response is unbelievably necessary. Live theatre allows us all a moment to be present and reflect, the audience and us as actors. It's freeing.
Do you have any other projects you can talk about?
Freeman: I'm currently the Artistic Director of Ozark Actors Theatre, which is an Equity company in Rolla, MO, which keeps me pretty busy outside of projects like this. I'm currently working on developing a pilot and have a few other projects on the horizon, but the ink hasn't met the page on any of those deals, so while they're still talk, I can't talk.
Adams: Yes there are some projects! Patrick & I are in post (editing) with the original series "Mulligan" and I've got my production company AKA Studio Productions rockin' and rollin'. With AKA we have a short "Absent Mind" filming this weekend as well in KY, a short "ACE" in post which is about to hit the festival circuit & and I just finished my own feature screenplay called "Boy Hero." It's going to be another year of climbing new mountains. Also right now you can catch me in the hilarious indie hit "Pitching Tents" available now on DVD and VOD (Amazon)!
Cannon: Keep an eye out for "Mulligan," which is to be television's first scripted show with golf as a backdrop.
Finally, any words of advice or wisdom for aspiring artists, actors, adults?
Freeman: Ditch the word "aspiring" as quickly as you can. So often, I read on young artists' twitter profile's or Instagram pages "Aspiring Screenwriter" or "Aspiring Actor." Go make or do something that lets you drop the Aspiring. Screenwriter? Grab a buddy and shoot the script on your phone. Same thing with Actors and Directors. Grab your friends and start making stuff. Now you're not aspiring anymore - you're actually doing the thing. Now it's just a matter of size and scope.
Adams: Never EVER give up. It's not an easy business and real life at times can be even more difficult. Find your people, create your own material to share your own voice and be kind to yourself. You belong and your story is needed here!
Cannon: Read, read, read.
Remaining performances are scheduled for January 13 at 1 PM and January 14 at 6 PM. The Hudson Guild Theatre is located at 441 W 26th Street in Manhattan.
Related
Popular in the Community