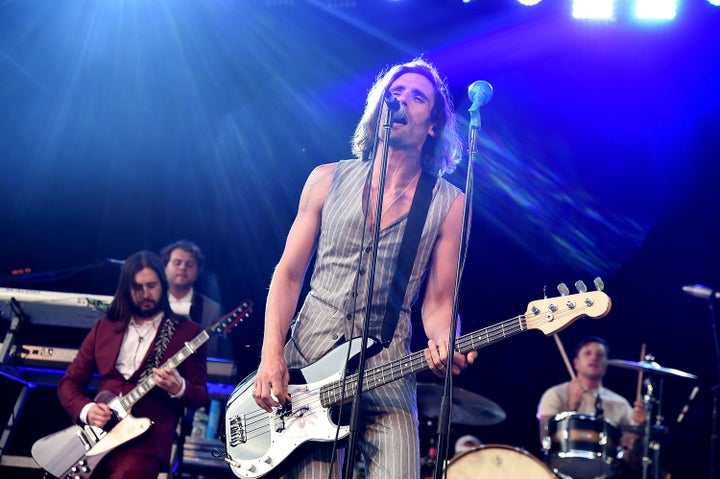 If the latest All-American Rejects music sounds different than what you're used to, well, there's a reason for that.
It's been five years since the rock band released a new album, and in that time, frontman Tyson Ritter stepped away from the microphone and channeled his interest in acting, making appearances on "Parenthood," among other TV series and films.
"I jumped in a tour bus when I was 16 and I don't think I really jumped out of it until I was 28," Ritter told HuffPost, adding, "I think we just needed to put our instruments down for a few years."
When the 33-year-old singer returned to writing music, he approached it from a different angle, but with the same drive he had while growing up.
"It was the same sort of purity I had when I was young and I was living by myself when I was 15. I had little bitty Casio keyboard and a bass guitar, and on Sundays I would be alone and I would write music that would comfort me," said the Oklahoma native. "And given the time we had off, I walked back to the piano with the same sort of naive exploration. It felt nice … It was drawing me to it.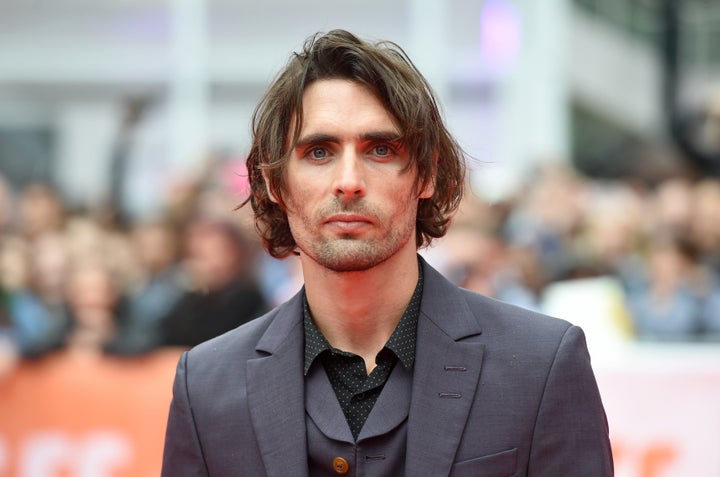 Armed with the freedom to "find a new musical direction," Ritter, who now calls Los Angeles home, sat down to write new songs, not necessarily for The All-American Rejects, but for the sake of making music. In the end, it felt right to release the first two new songs, "Sweat" and "Close Your Eyes," with the band. To coincide with the EP release this year, Ritter teamed up with Jamie Thraves (Radiohead, Coldplay, Sam Smith), to create a new, 11-minute short film. In it, he plays Robert, a family guy who channels a second life as a sex worker named Betsy.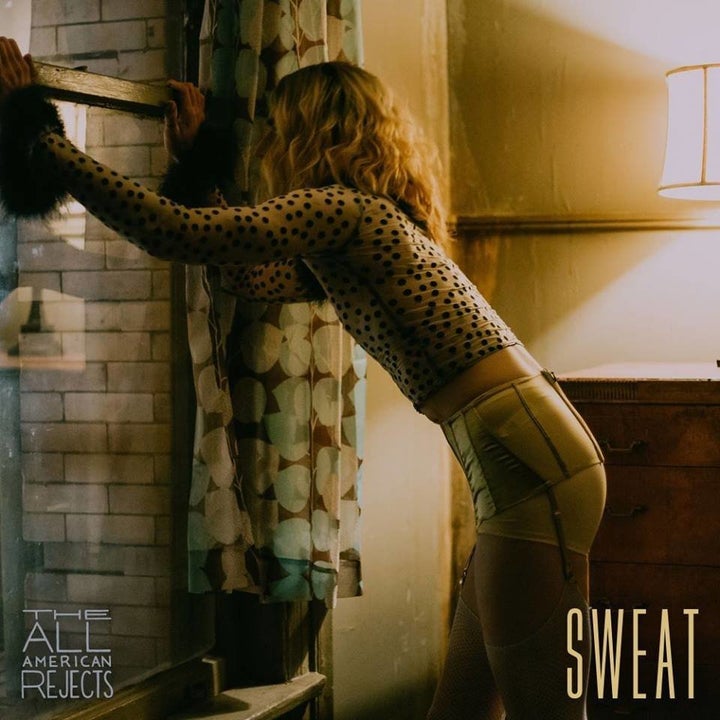 "In this fantasy he has of being Betsy, we discover that he's actually questioning a lot of things about his own identity because ultimately if you get through the film, he doesn't know who he is," Ritter said. "It hit me because I've been growing up behind the record button since I was 15 and one thing people hate is when their bands that they hold so dearly — so close to them — change … People want it to be precious and locked in a ziplock bag with CK1 and their high school friends all stuffed in there. And I think if there was any reason to come back [to make music] is that we had to change."
Ritter calls Robert a "lost soul," noting, "You can obviously tell he loves to be her — that there's a freedom for him in that."
(The film debuted over the summer, and HuffPost has the exclusive premiere of "Rejected," the behind-the-scenes documentary directed by Jason Bergh, below.)
The short film and two-song EP are just the start of a new beginning for The All-American Rejects. Eighteen years into making music, Ritter is both reflecting on their early success with fondness and excitedly looking ahead to what's next. Like Robert, he's coming to terms with his own identity, as well as the band's.
"We're kind of the proud bastards of this concentrative, confused rock 'n' roll," he said.
So, Ritter is taking it slowly, dipping into the musical waters one toe at a time before returning full-force to the scene.
"We have a whole bunch of songs written. It's almost like this was a litmus test to see if people get what we're doing. It's almost a perverted experiment to see if anybody still wanted to hear some Rejects," he said.
As for the rest of the album, there's no timeline just yet, but one thing is for certain ― the sound will be a departure for the band that brought hits like "Gives You Hell" and "Dirty Little Secret."
"It's a kaleidoscope. It's chaos, this record," said Ritter, who also noted they're working with a new producer. "Every song is going to sound completely different."
"I'm just stretching my arms man," he said. "It's a beautiful feeling."
Popular in the Community