Summer is the perfect time to break out a little red, white, and blue -- at a wedding or just a backyard barbecue! We're feeling particularly patriotic this 4th of July and getting inspired by classic U.S. traditions and down-home Americana style. If you want an all-American vibe at your wedding but you don't want it to feel like Betsy Ross was your wedding planner, read on for our tips.

Getty Images
1. Use red, white, and blue as accent colors. You don't have to plaster the flag on every wall and table to show your pride -- try incorporating red, white, and blue into your decor in more subtle ways. Use varying shades of blue (navy or cerulean) and red (crimson or Pantone's 2012 color of the year, Tangerine Tango), and incorporate other patterns and textures into your wedding look (seersucker, burlap, polka dots, or vintage lace). This will give you a patriotic vibe, but your decor will still feel wedding-centric.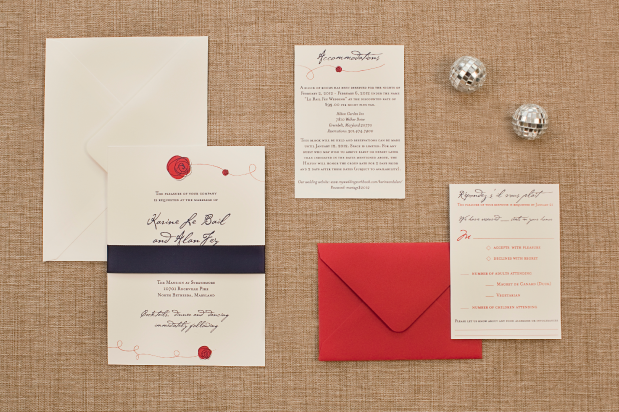 Photo by: Little Bit Heart via Lover.ly
2. Make a statement with an American flag. We didn't say you couldn't feature any flags at your wedding! Do you have a tattered vintage flag, or an oversized pennant? Make it the center of attention! We suggest hanging your flag as a ceremony backdrop or above your cake. We also love the look of incorporating the flag into your wedding portraits or photo booth.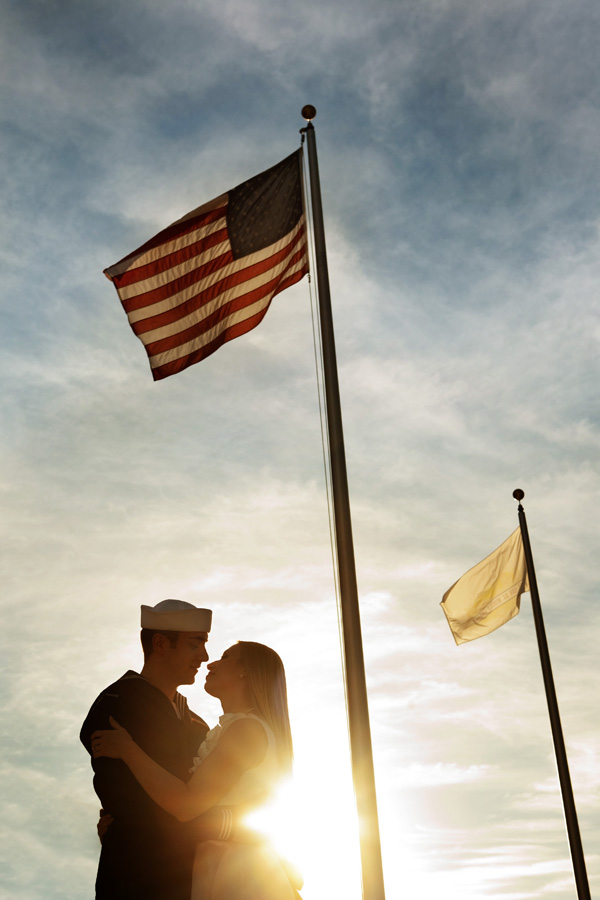 Photo by: Brandy Burridge Photography on Bridal Guide via Lover.ly
3. Serve up something sentimental. From sea to shining sea, America has so many great local bites, not to mention the foods that will remind every guest of their childhood holiday picnics. You could go classic (think: mom's apple pie, s'mores), incorporate mini foods from different regions into your menu (Kansas City barbecue and Philly cheesesteak sliders), or stick with the best fare from your hometown. After years of eating fancy wedding food, guests appreciate the recent shift to delicious foods that they actually recognize.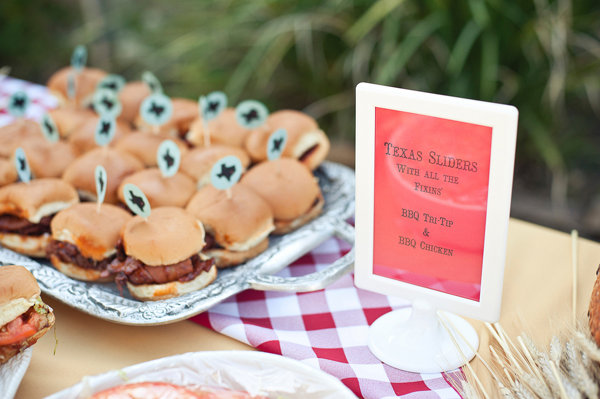 Photo by: Brandi Welles on Inspired By This via Lover.ly
4. Let sparks fly. Traditionally, American holidays are celebrated with sparklers and fireworks; bring that idea to your wedding with a sweet sendoff. If you're planning to have an indoor venue and don't want to deal with fireworks, keep the sparkling sentiment by giving guests mini confetti poppers filled with red, white, and blue confetti.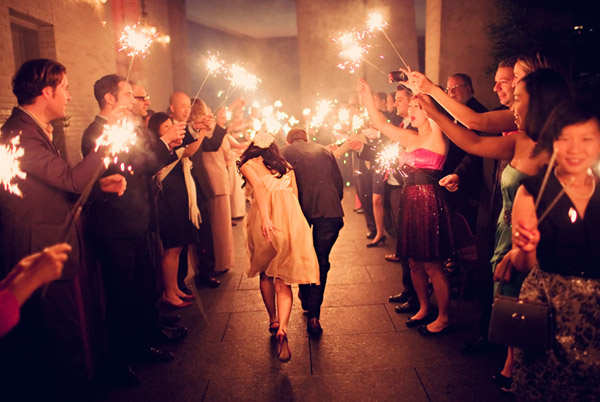 Photo by: Clayton Austin on Inspired By This via Lover.ly
Related
Before You Go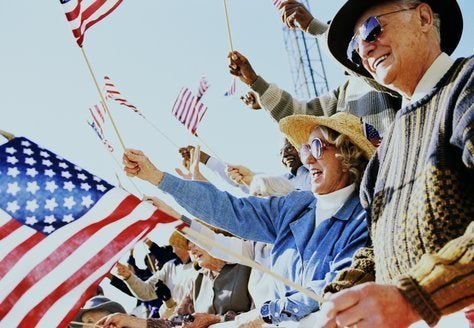 10 Fun Facts About The Fourth Of July