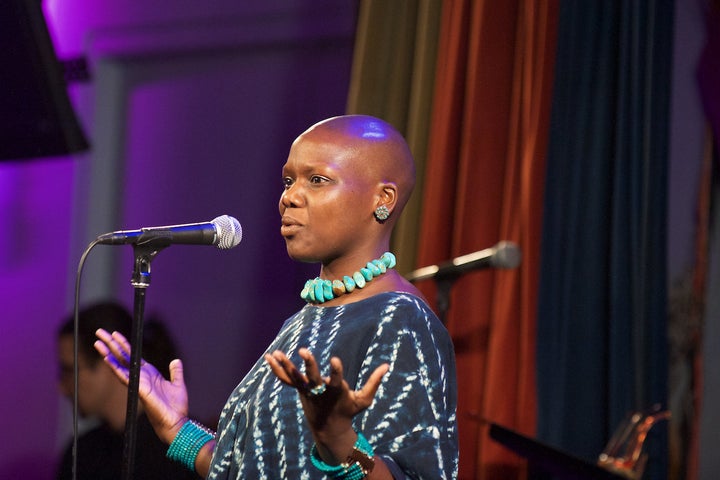 "Laughter is the most liberating emotion and it's my joy to bask in it and share it with others," Okeyo told The Huffington Post.
Okeyo said that's why she created "Sisters of Comedy," a special stand up showcase that first kicked off in 2014 and features acts from talented black women comedians. The show, which is presented at popular comedy clubs in New York City like Gotham and Carolines on Broadway, is the only all-black women comedy show at any of the top clubs in NYC, Okeyo said.
On July 7th, Okeyo will host a special installment of the showcase that will be co-sponsored by Black Lives Matter. The show will be hosted by comedian and writer Chloe Hilliard and will feature comedians Aminah Imani, Sydnee Washington, Janelle James, Sunda Croonquist, and include special guest Judah Friedlander.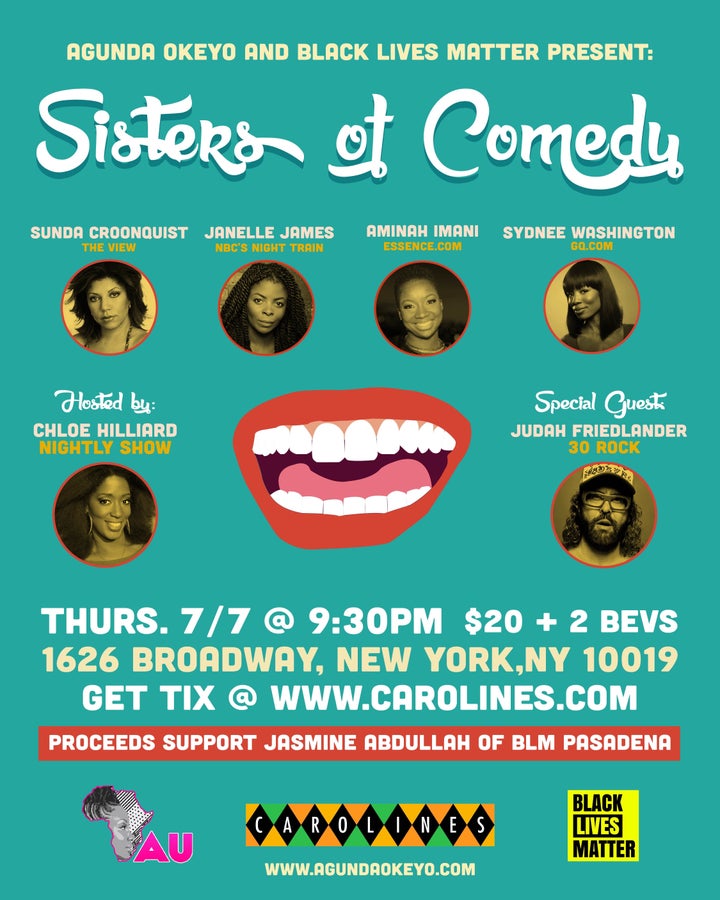 "American culture in my view is thirsty for truth and comedy is an excellent vehicle for authentic truths because it's nothing but a voice, ideas and a mic," Okeyo said. "The fact that this particular show is co-sponsored by Black Lives Matter... is a perfect illustration of why I do this work: to celebrate black women, black culture, black self-determination, welcome allies and above all spread laughter with love."
Okeyo said partial proceeds from the show will go to Black Lives Matter on behalf of BLM activist Jasmine Abdullah Richards. Richards, a 28-year-old founder of the Black Lives Matter chapter in Pasadena, California, was convicted of a "felony lynching" charge in June. Last September, Pasadena police arrested Richards after they say she interfered with their attempt to arrest a fellow activist at a local peace march. Many activists have spoken out against the charges. Richards was released from jail in July, but Okeyo said the proceeds will help with her existing and future expenses in dealing with this conviction.
"It's critical to raise funds in support of Jasmine Abdullah because she's unfortunately the first black woman ever convicted of lynching in America. That's an astounding charge," she said. "Since the 1980s [California's 'felony lynching' law] has been used as an effective loophole for police to undermine and arrest protesting activists often while they attempt to protect their colleagues from arrest or excessive force."
"We cannot allow a dubious precedent to legitimize police brutality at this time of social change," she added.
Through her upcoming showcase, Okeyo said she hopes to amplify the work of the Black Lives Matter movement and the many activists, like Richards, who risk their lives and safety to help defend others.
"I hope this showcase will provide greater awareness about the work of BLM Network, the courage and leadership of Jasmine Abdullah, the power of the Sisters of Comedy showcase (my labor of love) and why our lives so deeply matter," she said. "Most of all, I want people to laugh and celebrate because for me life is a precious gift that must be shared."
Before You Go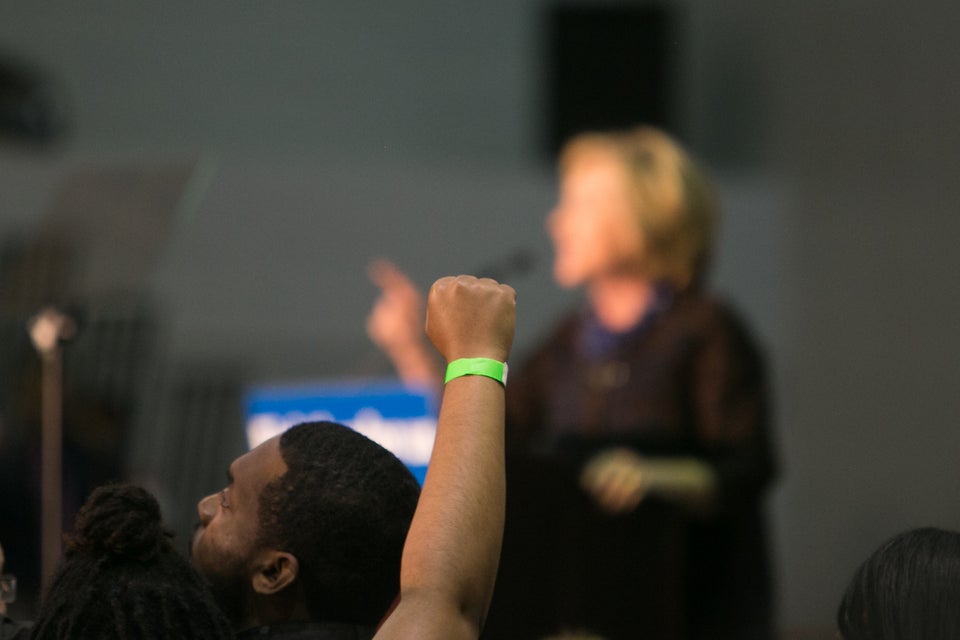 11 Things Black Activists Accomplished In 2015
Popular in the Community